How to import bookmarks into Microsoft Edge?
'
In our previous posting, we've written on how to change the default search engine in Edge browser to Google search. Today, let's take a look on how to import bookmarks into the new browser in Windows 10.
Surprisingly, Microsoft has made it so much easy to bring bookmarks/favorites from other browsers into the Edge. It requires just a few clicks. Unfortunately, only Internet Explorer and Chrome bookmarks are supported.
In the Edge browser, select the Hub button (the icon with three horizontal lines) and then select Import favorites.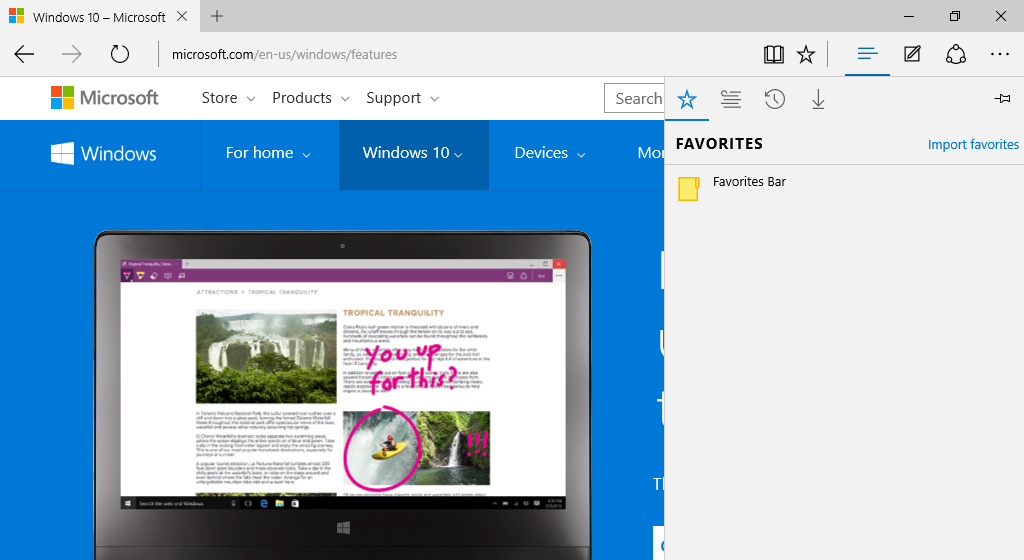 Next, choose to import Internet Explorer or Chrome bookmarks (or both) into Edge browser. Click Import. The bookmarks will be added to Edge almost instantly. Done.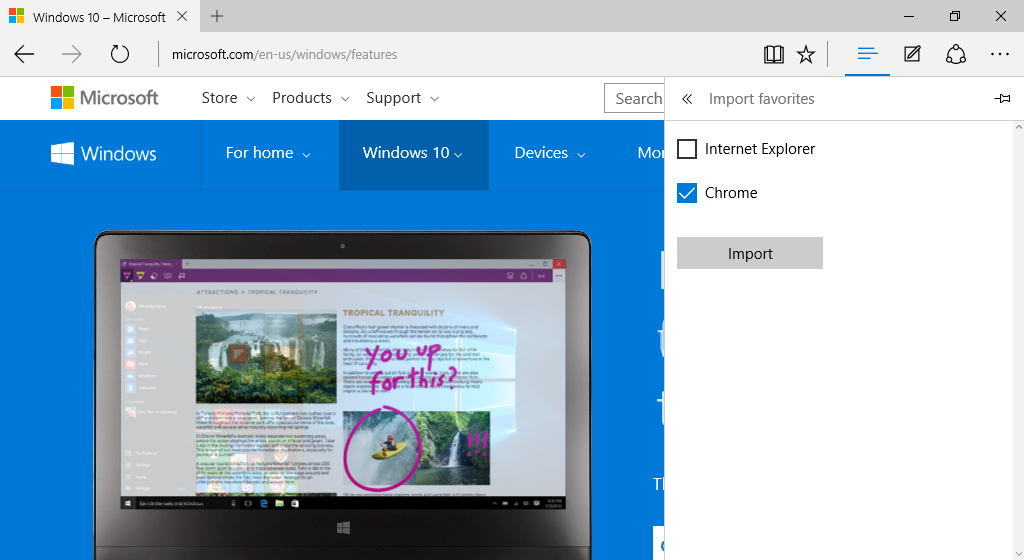 P.S. : It is quite tedious to get Firefox bookmarks into Edge. It requires you to export the bookmarks into HTML, then import them into Internet Explorer. Finally follow the steps above to import IE bookmarks into Edge.