Where to find Windows Spotlight Lock Screen Images in Windows 10?
'
Windows Spotlight is a new lock screen feature, enabled by default in Windows 10. This feature brings beautiful images from Bing.com homepage to your Windows 10 lock screen. It probably crosses your mind one day that you would like to know where all these images are stored in your computer, so that maybe you can set one of the images as your desktop wallpaper.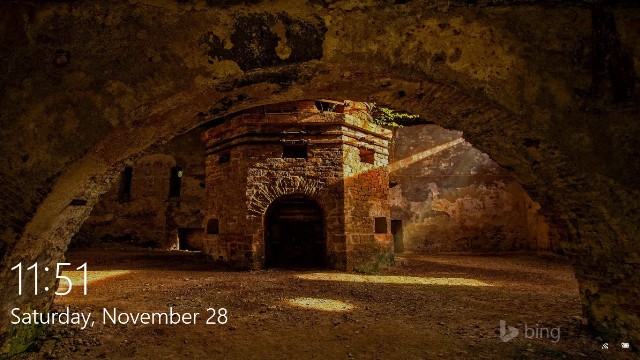 Okay, to locate the folder where the lock screen images are stored, first open the File Explorer from the Start Menu.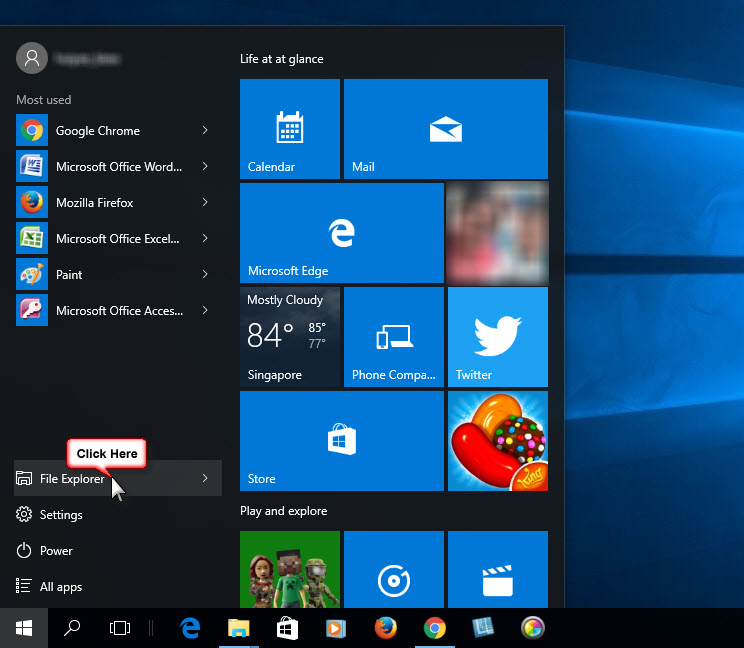 Make sure you have checked the "Hidden items" check box (Under the View tab) to view hidden files and folders. Yes, the folder that you're looking for is hidden.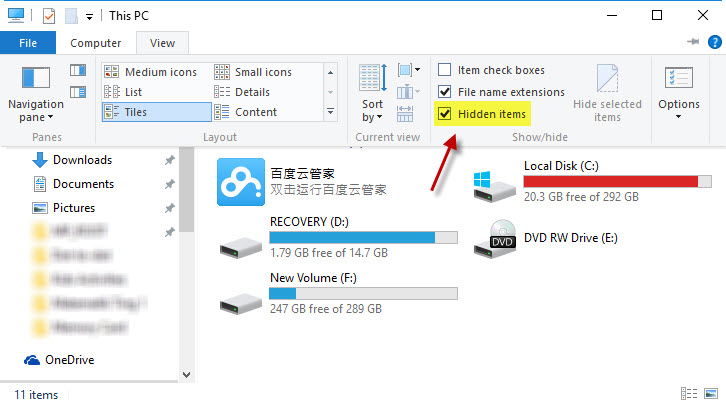 Then navigate to C:\Users\YourUserName\AppData\Local\Packages\
Microsoft.Windows.ContentDeliveryManager_cw5n1h2txyewy\LocalState\Assets. You can also copy and paste the whole path into the address bar. Make sure you replace YourUserName with your user name.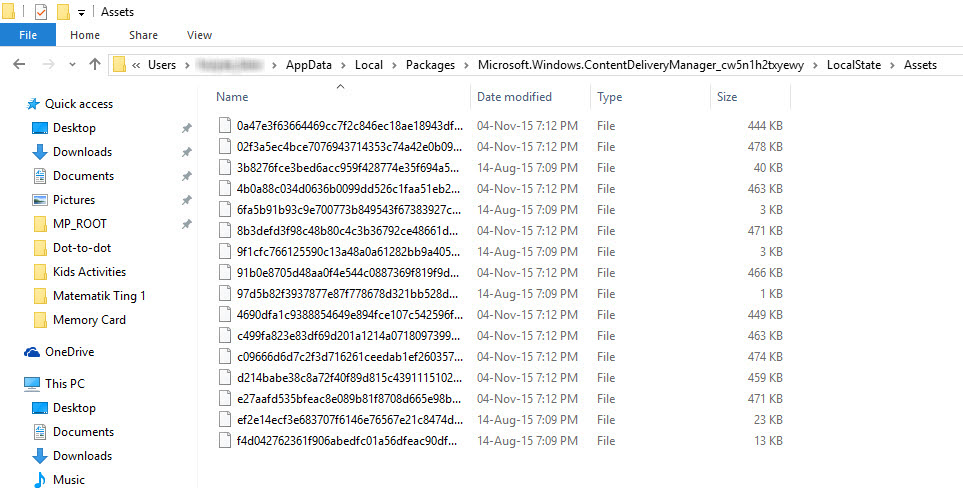 Next, simply copy all the images to another folder and rename them with .jpg file extension. Note that not all files are lock screen images.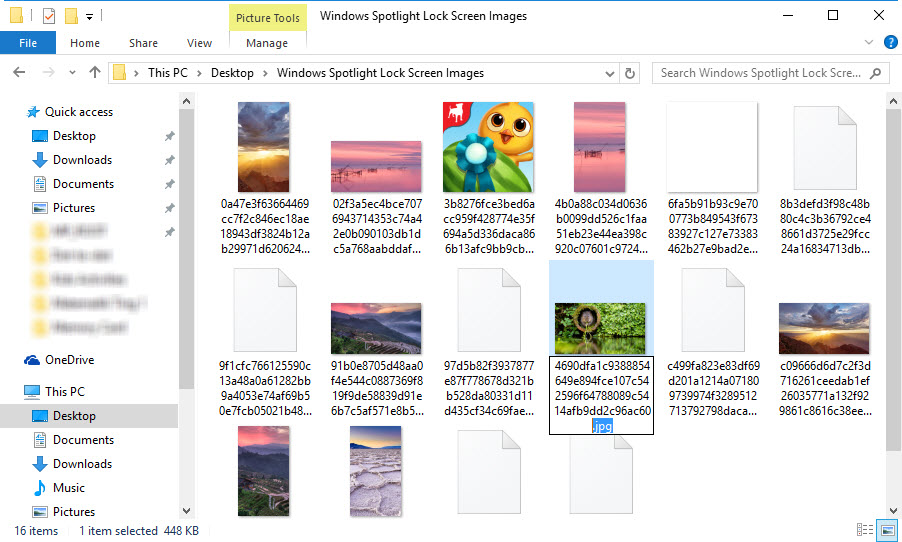 If you want to set one of the images as desktop wallpaper, just right-click on that particular image and select Set as desktop background.