Laplink PCmover Express lets you easily transfer data to a new Windows 10 PC
By Steve Yu on September 4, 2015
@steveyu85
'
Look like Windows 10 is enjoying a healthy growth since making its world debut at the end of July this year. According to Microsoft (via ZDNet), more than 75 million devices worldwide are now running the new operating system. Free upgrade is available for Windows 7 and 8.1 users. Unfortunately, computers running Windows XP and Vista are left out from the offer. The alternatives are to purchase licensed copy of Windows 10 and install it on your old PC or get yourself a new Windows 10 PC.
If you have already purchased a new Windows 10 PC (or are planning to get one), migrating your data from your old PC to the new one is a must. And believe me, this process can be really tedious and time-consuming. But luckily, we have free PCmover Express to help with the data transfer. Both the developer Laplink Software and Microsoft has decided to make the software free for all to download. 🙂
PCmover Express allows you to transfer files, folders and settings from old PC (running Windows XP or later) to a new Windows 10 or Windows 8.1 PC. Installed applications are not transferable, unless you get yourself PCmover Professional ($59.95).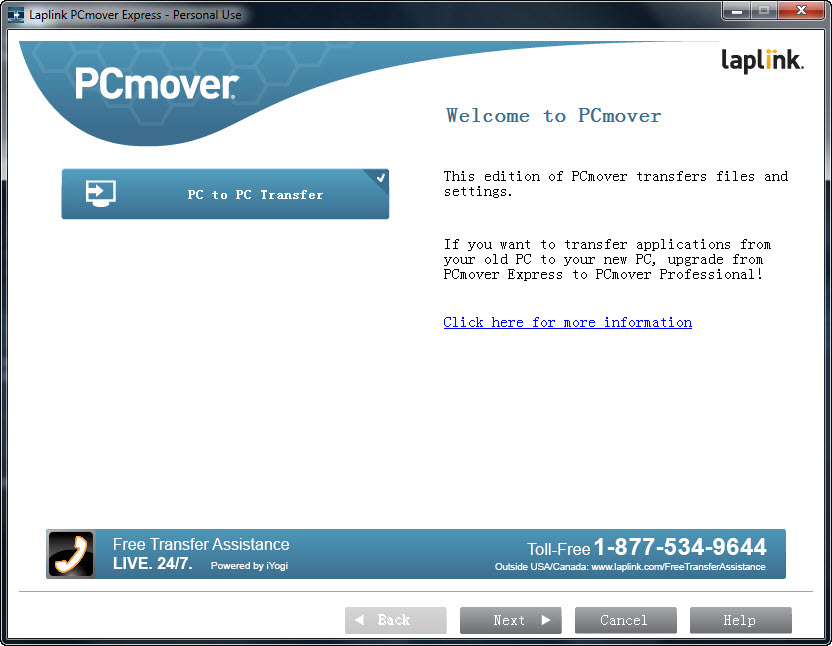 The application is easy to use. The user-friendly wizard will guide you through the process of transferring data. To get the transfer to work, you need to install PCmover Express on both old and new computers, and choose the connection method for the transfer, whether via WiFi or LAN on the same network, special Laplink Ethernet cable or Laplink USB cable. Both computers must be connected to the internet.
You are recommended to go through the pre-transfer checklist before continue.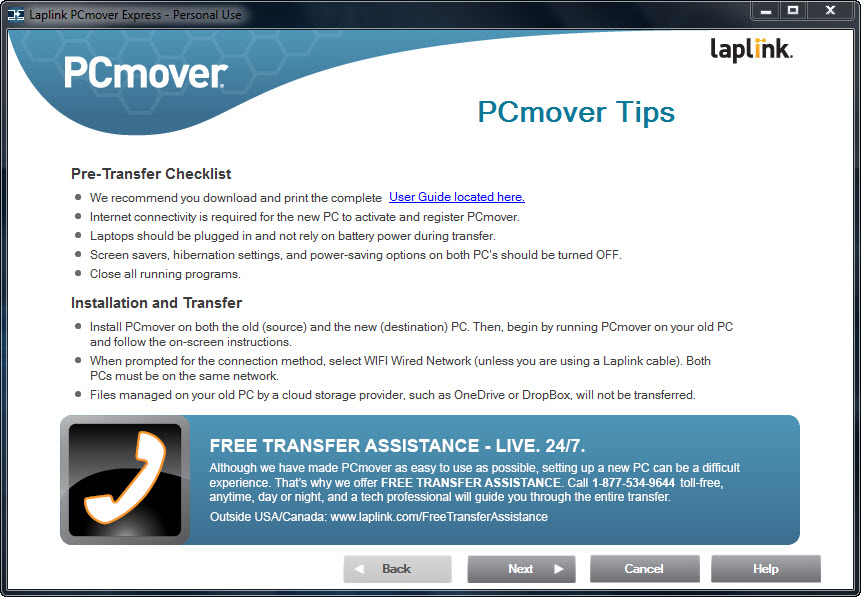 Begin by running PCmover Express on your old computer and follow the on-screen instructions until you arrive to the screen similar to the one below.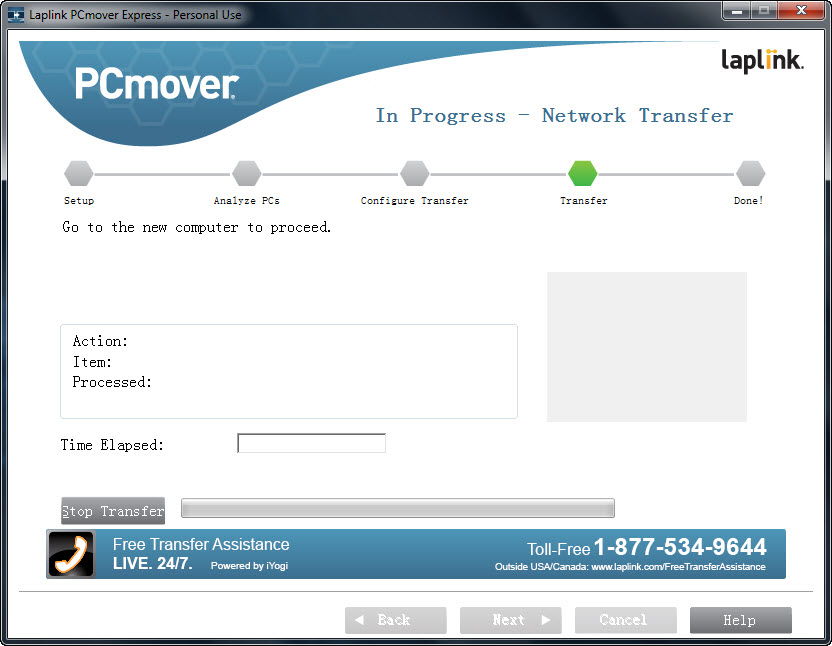 Next, go to your new computer and run the PCmover Express. Follow the on-screen instructions. You will need to locate the old computer. Once located, the software will analyze your old computer for files. The process will take a while, depends on the amount of files you have.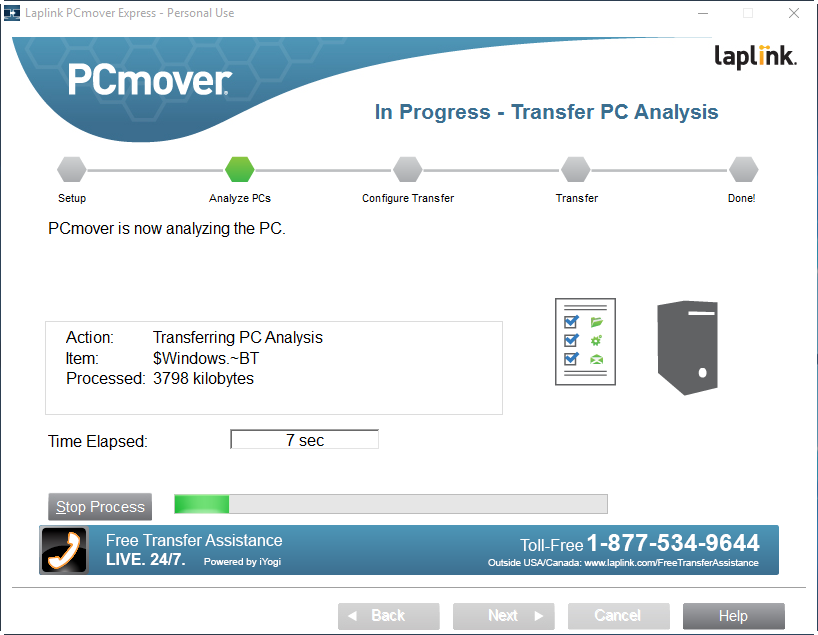 Next, choose the transfer settings – Standard or Full Customization. The latter lets you review and filter out the files, folders, user accounts or drives that you don't wish to transfer. Click Next.
You are now two more steps away from kick starting the transfer process. Click Next when the software has done creating transfer configuration.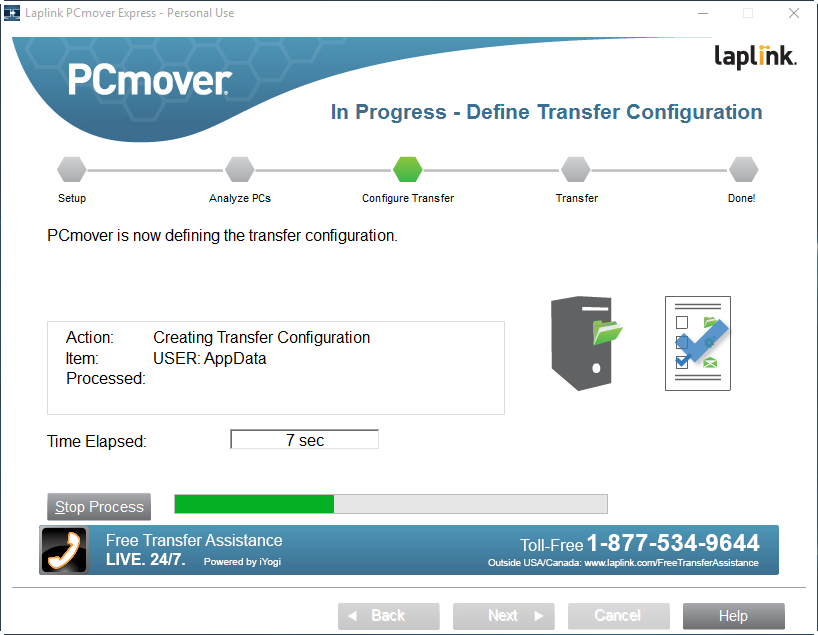 PCmover prompts you to install three Microsoft applications as part of the transfer process. Pick the second option if you don't wish to install. Click Next.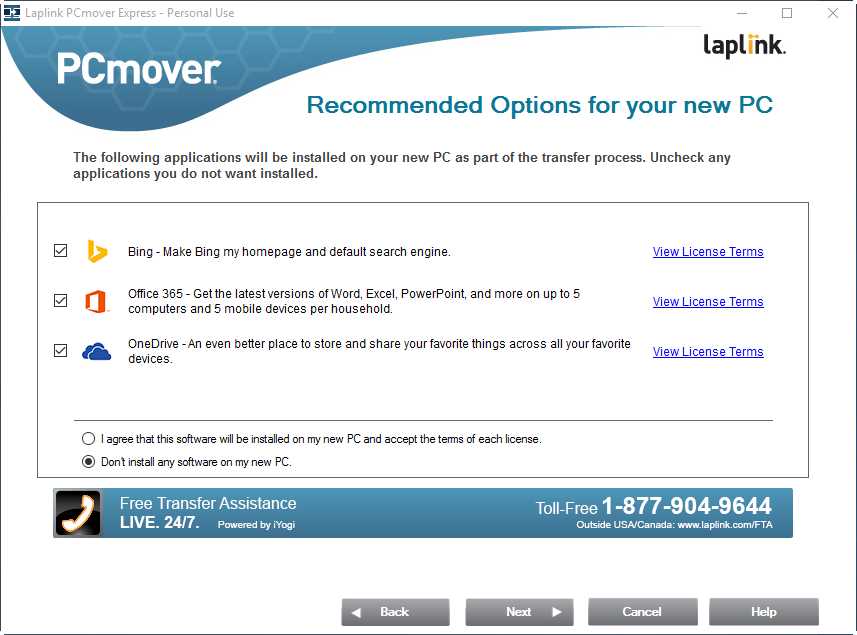 The software will let you know the estimated time for the whole transfer process to complete. Now, you can continue with other tasks while waiting for the process to be completed.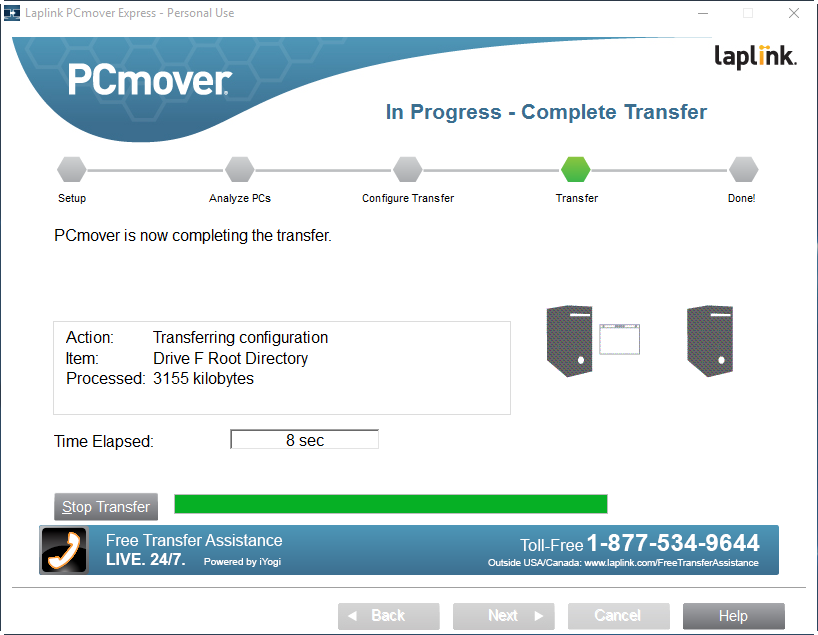 PCmover Express is free for personal use only. Free download until August 31, 2016. Free 24/7 phone support is provided for users in USA, Canada, United Kingdom, Australia and New Zealand.
Related
Steve Yu is a technology blogger with ten years blogging experience under his belt. He is the founder of MyTechQuest.com or just MTQ.
Social Count

Windows 10

Latest Articles

Latest Android

Latest Freeware

Find Us on Facebook
Copyright © 2007 - 2017 My Tech Quest. All rights reserved. Powered by Wordpress and Hostgator.