DesktopSnowOK Gives Magical Snow Falling Effect to Your Desktop
'
Guys, it's snowing! It's snowing on our desktop now, at least. Do you want to same snow falling effect on your desktop too?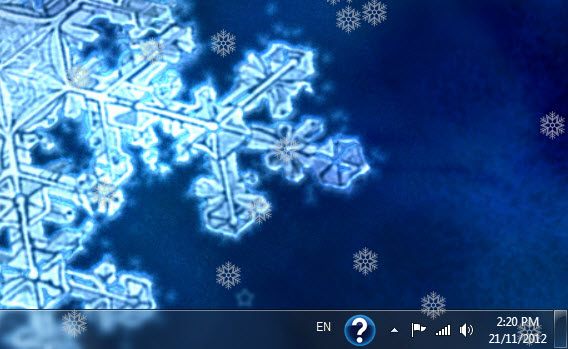 With the help of a tiny, portable application called DesktopSnowOK, you can get a little winter magic feeling on your Desktop.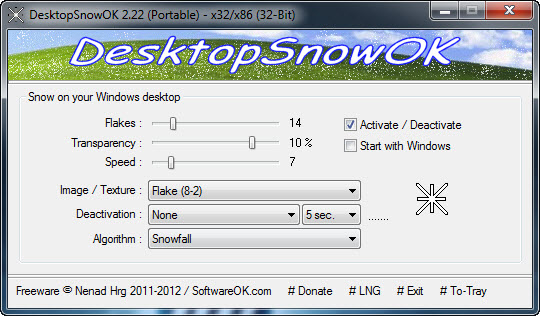 DesktopSnowOK is highly configurable. You can choose the number of flakes (5 to 64) falling down on your desktop as well as the transparency and speed of the falling flakes. There are a collection of images or textures (at different sizes) to select from, including 4 styles of flakes, 2 styles of stars, flowers or ball shapes.
Also, you can temporary stop the snow from falling when you are doing things on your desktop like moving your mouse or/and press a key.
This application is free for download and is compatible with Windows 8, Windows 7, Vista and XP. Have fun! 🙂
[UPDATE 27/11/2015] The latest version 2.99 (released on October 19) is fully compatible with Windows 10 (32-bit/64-bit).