avast! 8 Public Betas Now Available for Download
'
Earlier this month, the leading Czech anti-virus vendor avast! has announced the availability of first public beta versions of its upcoming avast! 8 security applications – including avast! 8 Free Antivirus, avast! 8 Premier Antivirus, avast! 8 Pro and avast! 8 Internet Security. avast! 8 public beta 2 was released three days ago with Windows 8 support. The products are now available for download for free, directly from official avast forum.
The security application get a new installer and it now takes extra steps to complete the installation. During installation, you can choose to install avast! EasyPass password manager as a free trial for 45 days. After installation, you need to register avast! 8 using your Facebook account or email address. Else, you will have only 30 days to run avast! 8.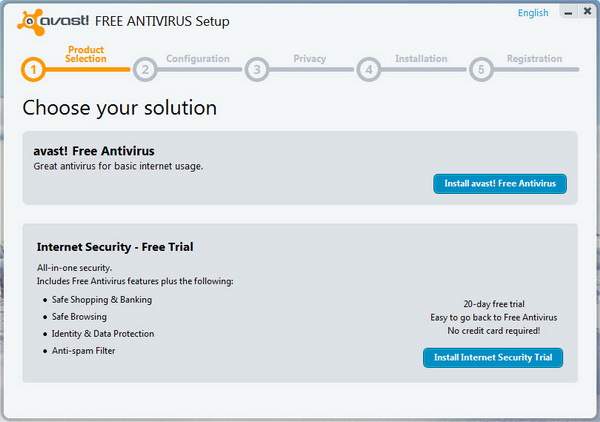 Immediately after you launch avast! 8 (we installed avast! 8 Free Antivirus on our system), you shall notice a new, clean interface of avast! 8 Free Antivirus. The main window shows six tiles – Scan, Software Updater, Statistics, Firewall, SafeZone and Market. Hey, Software Updater is a new feature here. There are a handful of tabs at the top of the window.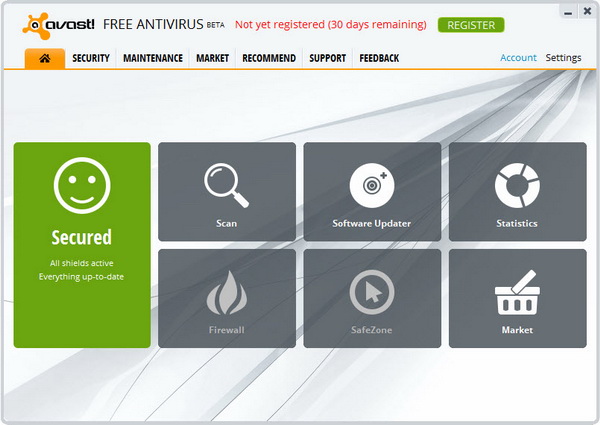 Now, let's talk about the new features here. First, besides keeping our computer safe from threats, avast! now includes a software updater, that as the name implies, the feature enables you to keep your software application up-to-keep with latest version. Some supported software include Adobe AIR, Adobe Reader, Flash Player, iTunes and major web browsers. However, this feature doesn't support many software.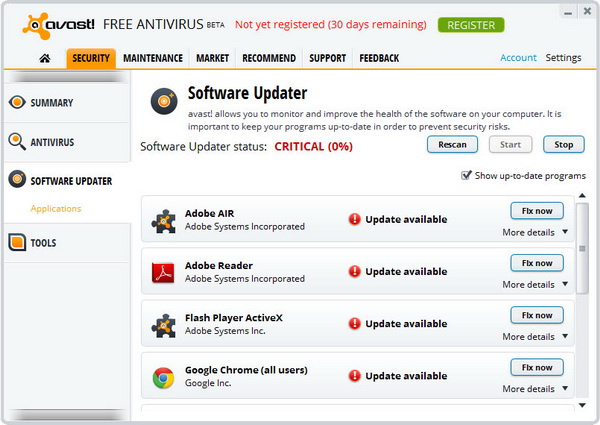 Next, there is also a Browser Cleanup tool – a standalone utility that helps you remove unwanted toolbars from major browsers like Internet Explorer, Mozilla Firefox and Google Chrome, with just a single click within the same interface.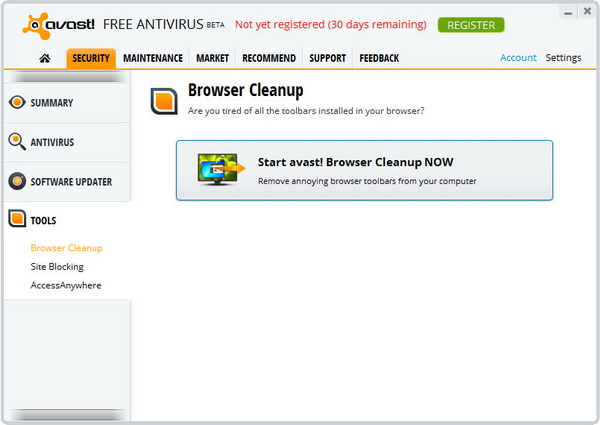 Other improvements include updates to cloud-based FileRep (file reputation service) and WebRep features to help keep identify new threats in near real-time. Also, Streaming Updates make sure you have the latest virus definitions.
In new avast! 8 Premier Antivirus, it comes with two extra features including AccessAnywhere for setting up remote access to your PC, and DataShredder to securely wipe files, drives or partitions.
avast! 8 works on Windows 8, Windows 7 (64-bit and 32-bit), Vista (64-bit and 32-bit) and Windows XP (32-bit) operating systems. Before you install any of the avast! 8 beta products on your system, it's advisable to check out all the known issues in official avast! forum.