Every Star Wars Fan Should Try These Tricks to Awaken the Force Within
'
Looking for fun stuffs to do on the internet to celebrate the screening of Star Wars Episode VII The Force Awakens ? Here are a list of tricks or Easter eggs that every single fan of the infamous Star Wars film series should try.
Let awaken the force within, shall we?
1. Experience Star Wars Episode VII The Force Awakens across Google apps and services
Thanks to the partnership between Disney and Google, users can get into the mood of the latest installment of the Star Wars series across a handful of Google apps and services including Google Chrome, Gmail, Google Maps, Chromecast, Youtube, Google Translate and more.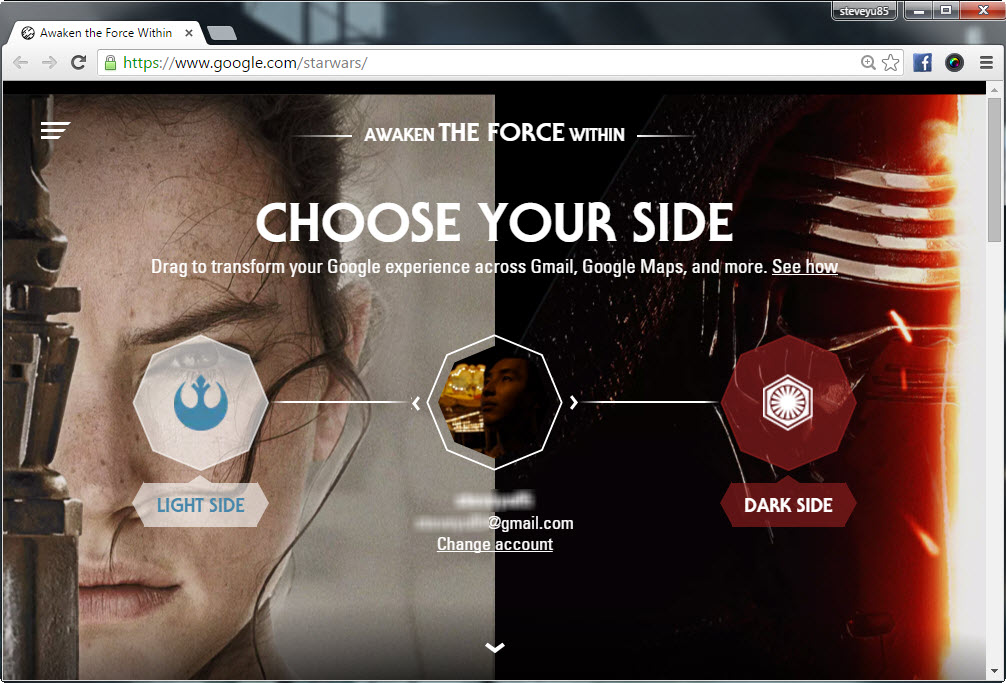 What you have to do is simply visit the Awaken the Force Within's page on Google, sign in with your Gmail account, then choose to join the light or dark side of the force. You will notice some small changes within Google, such as Star Wars background in new tab page, Youtube's progress bar turns into lightsaber, a TIE fighter or an X-Wing now replaces your position marker in Maps, among others.
2. Google "A Long Time Ago in a Galaxy Far Far Away"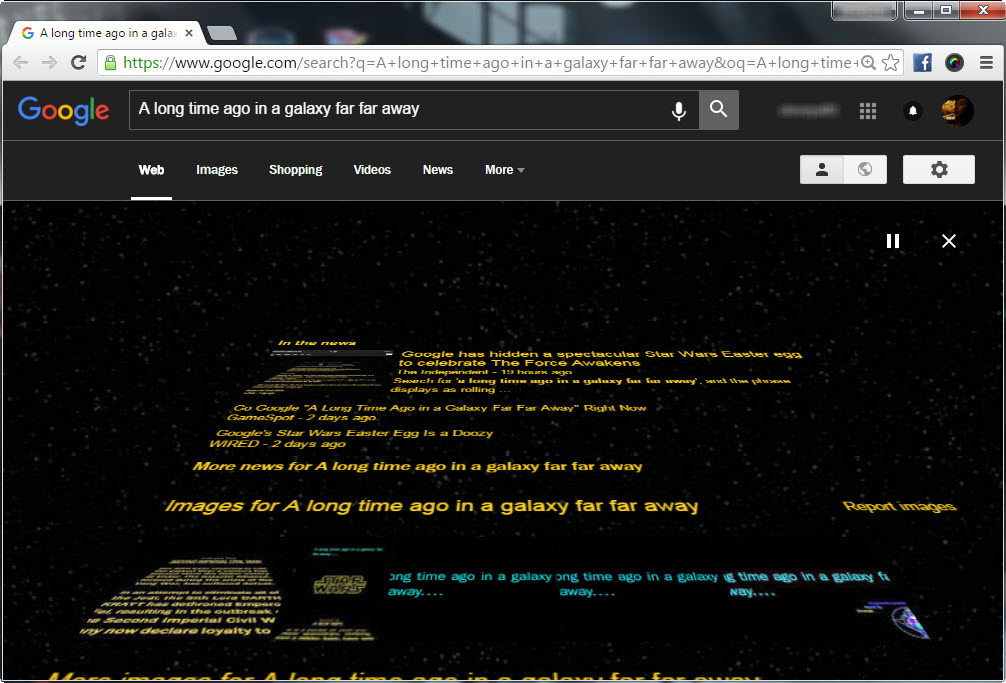 Want to see the classic intro to Star Wars movie effect on Google? Simply google this phrase – "A Long Time Ago in a Galaxy Far Far Away" (without the " "). Your google search result will turn into Star Wars opening crawl. You can get back to the usual search result format by clicking the X button, located at the top right of the page.
3. Add Lightsaber to Facebook Profile Picture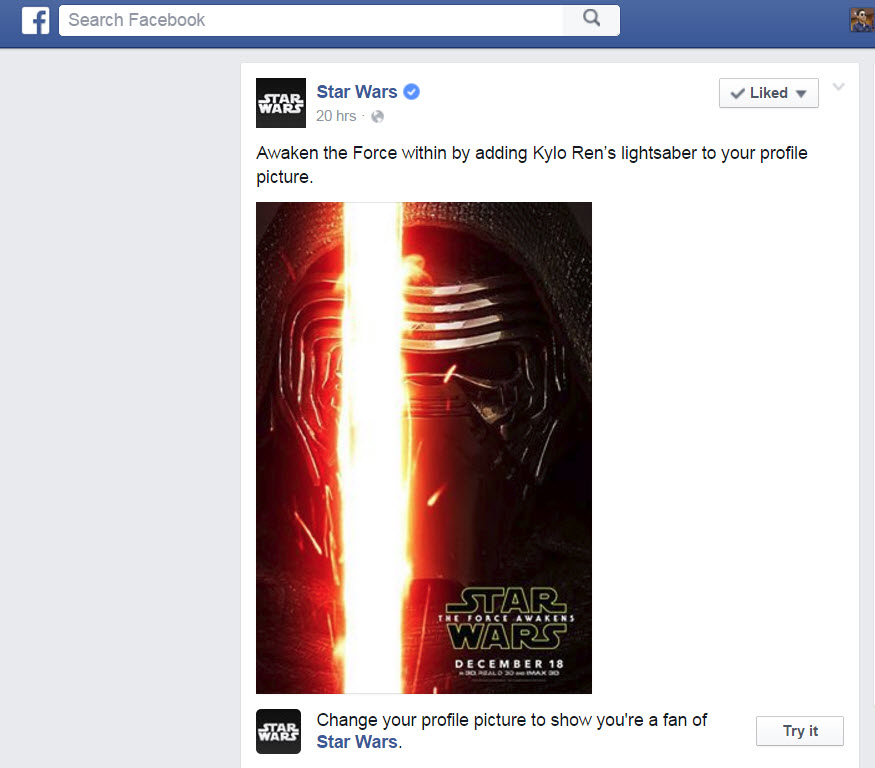 You can Awaken the Force within on Facebook, by adding a Star Wars lightsaber to your profile picture.
To do so, simply visit this post at Facebook. Hit the Try It button. Make sure you close the theater mode in order to see the button. Choose between Kylo Ren's lightsaber or the one Finn's holding and set how long before the lightsaber disappears from your profile picture. Finally, click the Use as Profile Picture button.
4. Turns your Phone into a Lightsaber
Google created a Star Wars game as part of Chrome experiment that turns your phone into a lightsaber. Wow, isn't it cool or what.
What you need to do is visit the Lightsaber Escape website on Google Chrome, pair up your phone with your PC. And you are ready to wave your "lightsaber" to fight the stormtroopers. Do turn on the sound on your phone.
5. Get Star Wars Facebook Sticker pack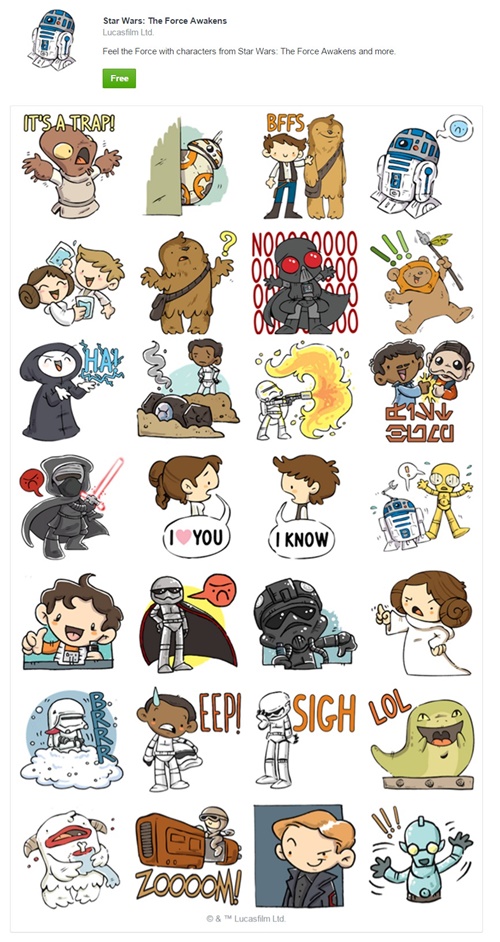 The Star Wars : The Force Awakens sticker pack for Facebook features main Star Wars characters from the new film as well as the previous trilogy. Go here to get them for free and start posting stickers on Facebook. 🙂
6. What Star Wars Character You Are
Let Spotify determine what Star Wars Character you are.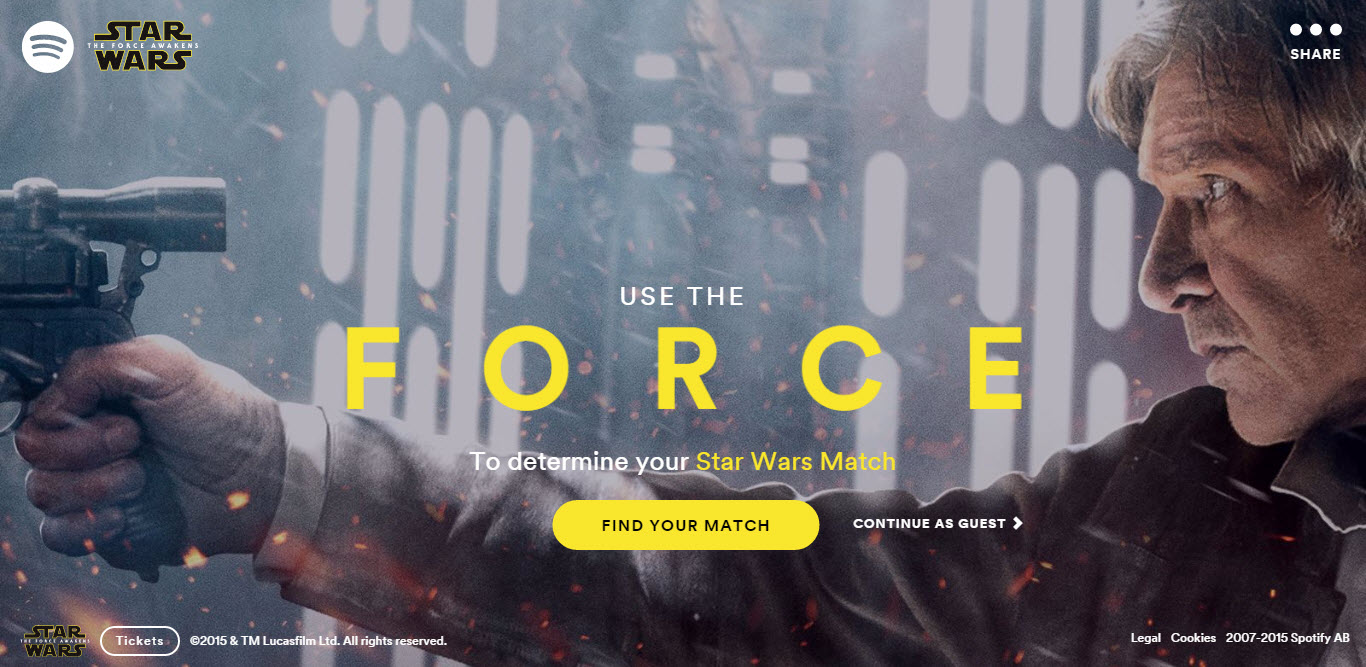 Simply visit Spotify Star Wars page here to find your Star Wars Match. You need to log into your Spotify account. The music streaming service will analyze your listening history and match you with a character from The Force Awakens or previous films.
P.S. : Listen to a Cappella Star Wars medley which features the casts from The Force Awakens – Daisy Ridley, John Boyega, Oscar Isaac, Adam Driver, Gwendoline Christie, Lupita Nyong'o, Carrie Fisher and Harrison Ford.