How to run WhatsApp Messenger on Your PC?
'
iPhone and Android users should be very familiar with the WhatsApp Messenger app. The reason people love to use this mobile messaging app is mainly because no one has to pay for sending messages to their family members and friends via their smartphones, except for the internet charges, as the the app uses the internet data plan to send and receive messages.
In addition to exchanging messages (with emoticons), WhatsApp Messenger also supports group chat, photo audio, and video sharing, plus the ability to share your locations. The supported devices include iPhone, Android, Blackberry, Nokia S40, Symbian, Windows Phone and now, it works on your PC too! Read on for details.
Remember Bluestacks App Player? It's a handy app that enables you to run Android apps on your PC. Yes, if you can play Fruit Ninja or Angry Birds Space on your PC, you can run WhatsApp Messenger too. However, it's not straightforward process to get the app ready and running.
First, look for WhatsApp inside the Bluestacks App Player. It's listed under the Top 25 Apps section, or you can find the app under Messaging category too. Click on the app to download and install it.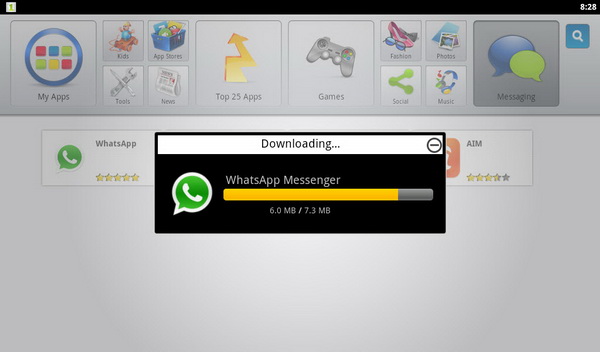 After successful installation, you will be greeted with the following screen. Follow the onscreen instructions to set up WhatsApp Messenger.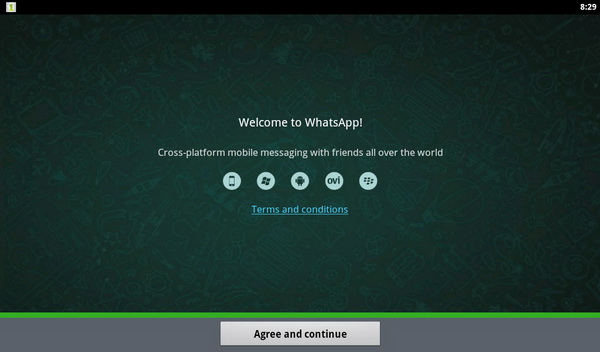 One of the crucial steps is to verify your WhatsApp account by using a valid phone number. Note that you cannot use the same phone number on multiple WhatsApp accounts.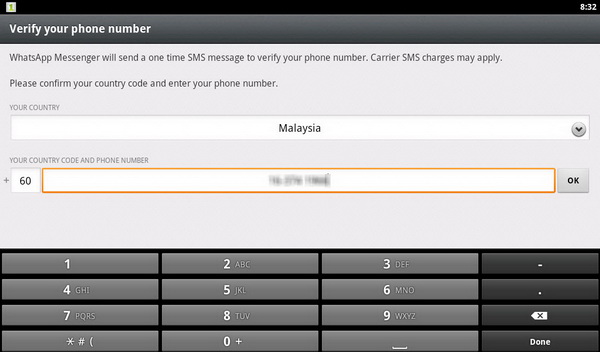 You will be sent a 3-digit SMS verification code to your phone or if you don't receive the code via SMS, you can call WhatsApp automated system to get the code. Key in the code to complete the verification.
After the verification process has completed, you probably think that you can start sending messages to others. Well, not without contact details. The Bluestacks App Player itself doesn't store any of your contacts. In fact, you need to download another app, called Go Contacts Ex, from Bluestacks App Player. You need to look for the app using the search box.
After download, you can start adding contacts using Go Contacts Ex.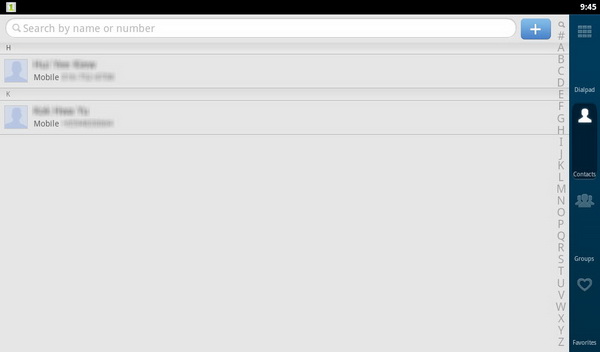 With the WhatsApp Messenger now already verified plus you have some contacts stored in Bluestacks App Player, you can now start sending messages to your family and friends, directly from your PC.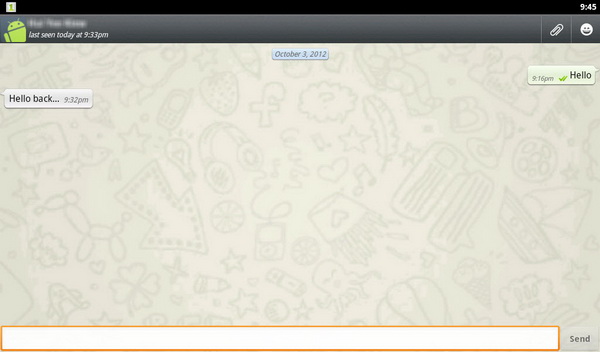 Enjoy! 🙂