BlueStacks App Player Lets You Run Android Apps on Windows
'
What's so great about Android apps is that you don't just get to run them on Android devices, but also on your Windows desktop and Mac, and even on your HDTV!
Today, we are going to look at this popular freeware that enables you to run Android apps on your Windows and Mac. It's called the BlueStacks App Player. It's free for download but still in beta stage. We believe many of you have at least heard about this application and some may have used this application for quite a while already.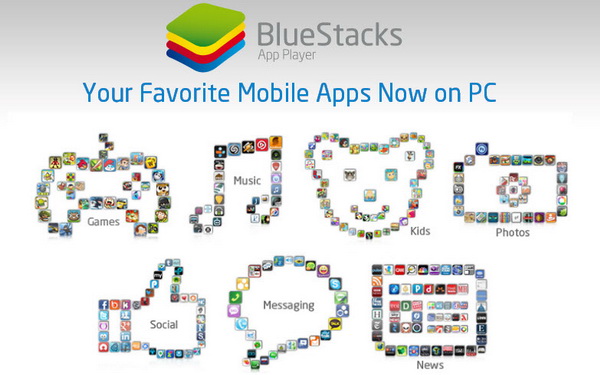 This is the main screen of BlueStacks App Player running on our Windows 7.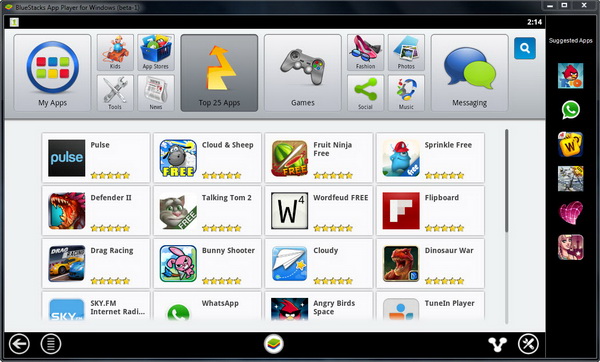 You can find Android apps via categories (at the top of the screen) or search for them using keywords. At the right sidebar, you are presented with a list of suggested apps. It's feel like running Windows version of Google Play Store in your computer, but with rather limited number of apps and games, and there is no paid apps. FYI, Google Play Store houses more than 675,000 of Android apps and games.
To install an app, simply click on the desired app. The app will be automatically download and install to your system. All the installed apps are accessible from My Apps.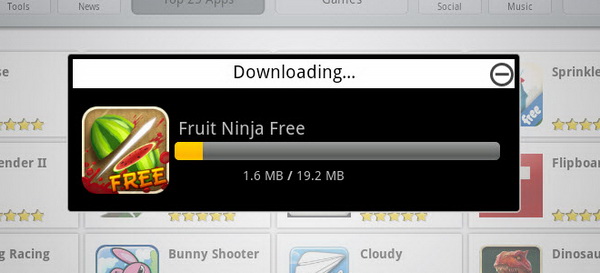 Here's Fruit  Ninja Free in action. You can run apps on full screen too. Instead of using your fingers, you use mouse and keyboard to play and control the apps.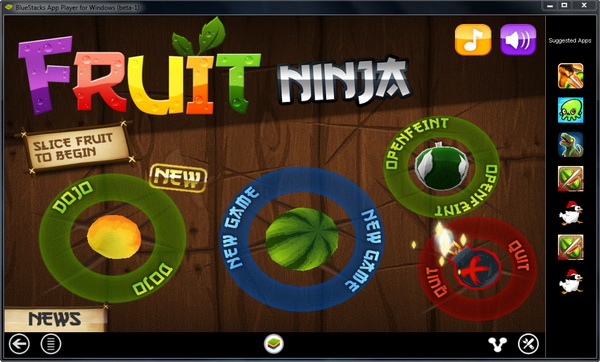 BlueStacks App Player comes with app notifications. It will notify you when a new app is available and an app has been successfully installed. Hey, you can play the newly-released Bad Piggies on your desktop!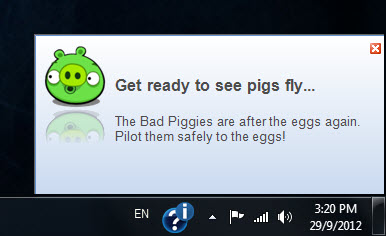 If you want to save the troubles of installing the same apps and games that you own in your Android device onto your computer, you can actually synchronize the apps (app updates, photos and text messages)  from your Android device to your computer. The synchronization is carried out wirelessly thanks to the cloud connect service from BlueStacks App Player.