Add Star Wars Lightsaber to your Facebook Profile Picture
By Steve Yu on December 15, 2015
@steveyu85
'
The world premiere of Star Wars : The Force Awakens has already took place in Los Angeles yesterday. The seventh installment in the main Star Wars film series will open in theaters on December 18.
If you are a big fan of Star Wars, you can Awaken the Force within on Facebook, by adding a Star Wars lightsaber to your profile picture. The official page of Star Wars lets you choose between Kylo Ren's lightsaber or the one Finn's holding.
To do so, simply visit the post at Facebook, then click on the Try It button. Make sure you close the theater mode in order to see the button.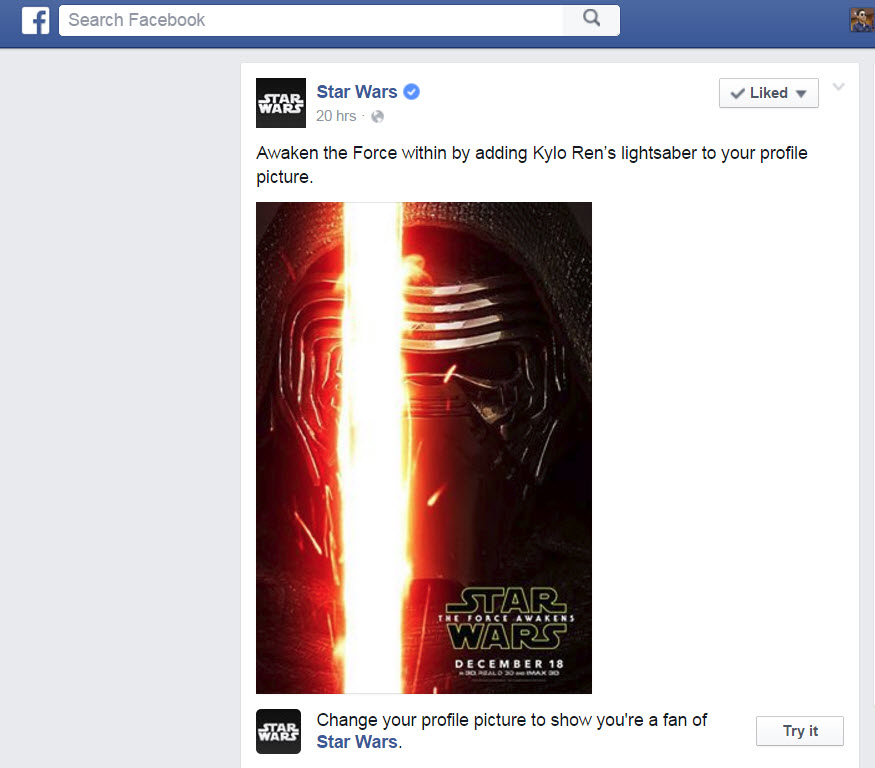 Choose your lightsaber and set how long before the lightsaber disappears from your profile picture. Click the Use as Profile Picture button for the change to take effect.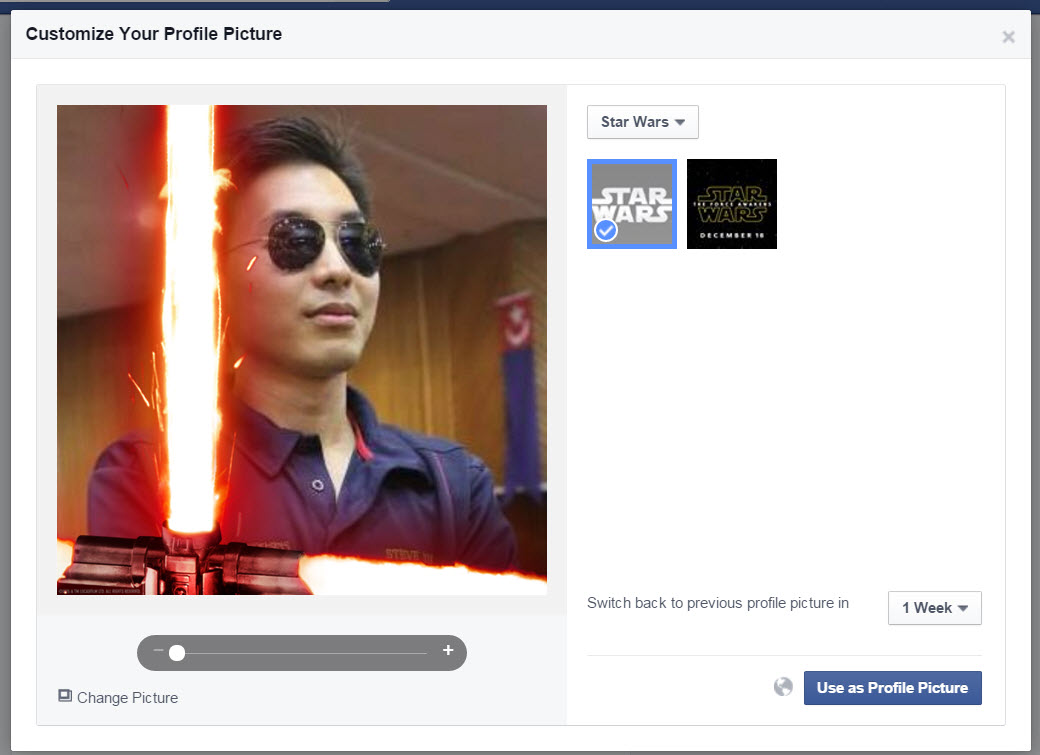 Related
Steve Yu is a technology blogger with ten years blogging experience under his belt. He is the founder of MyTechQuest.com or just MTQ.
Social Count

Android

Latest Articles

Latest Windows 10

Latest Freeware

Find Us on Facebook
Copyright © 2007 - 2017 My Tech Quest. All rights reserved. Powered by Wordpress and Hostgator.