WordPress for Android 2.0 Beta – Give it a Try!
'
The developer over WordPress has been working on the version 2.o of their Android app since September. The new version is expected to feature a revamped UI and a ton of great new features.
On November 13, they have released the beta version of WordPress for Android 2.0. The beta has yet to be release to the Android Market, but you can give the app a test (the app may contains bugs). You should find the download link as well as the QR code (at the end of this article) to install the new version.
In version 2.0 Beta, the current blog list home is replaced with a dashboard UI that showcases all the available features in a single screen, giving you easy access to those features. Among them are ability to post a quick photo and a quick video. FYI, the dashboard view will scale to support tiny screens all the way up to tablets.
Let's take a look at the main page for both version 1.5.1 (on the left) and 2.o Beta (right).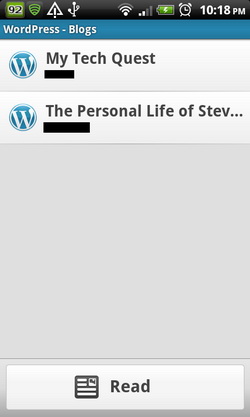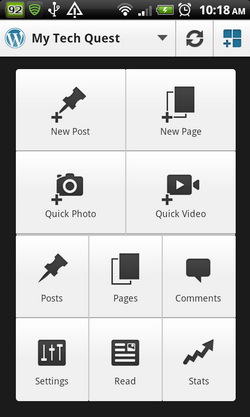 At the top of every view in the app, there is an Action Bar, which enables you to easily switch between blogs, refresh the page etc.
Moreover, you will see a formatting toolbar above virtual keyboard in the post editor in edit view, making it much easier to add rich formatting to the post.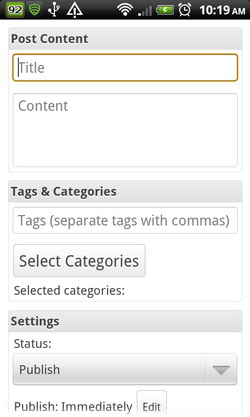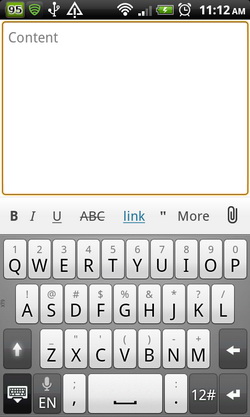 Other features include the ability to apply post formats in a post in edit view, a new stats widget, the support to Honeycomb tablets, comment notifications and a new reader.
To enable comment notifications, tap Menu Key, then choose Preferences at the dashboard view. No idea whether the comment notifications work or else because there is no new comment coming at the time of writing. 🙁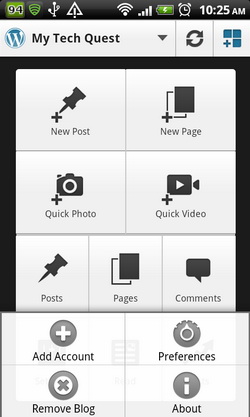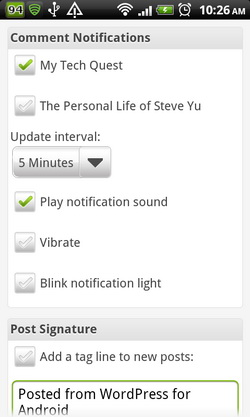 Now, take a look at the new reader. Yes, look more polished than the earlier version, but I still prefer Pulse News Reader app.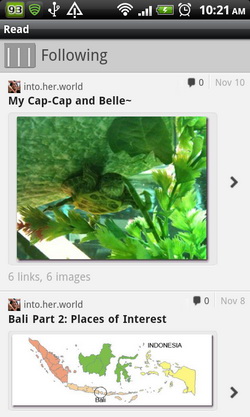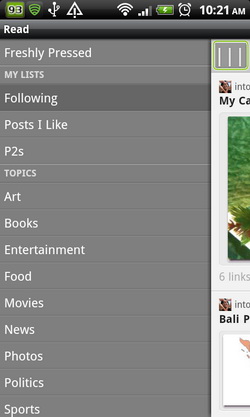 However, the Stat widget is not working when I tested it.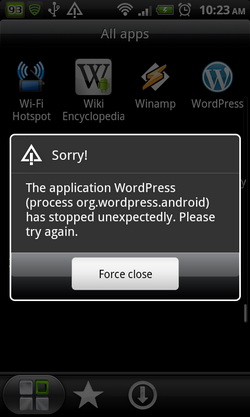 The app supports device with Android 2.1 or newer and "Unknown Sources" must be enabled in Settings & Applications on your Android phone to install the app.
Download WordPress for Android 2.0 Beta