PC Pandora Free Registration License Key Giveaway
'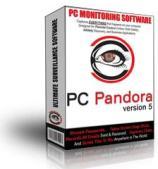 Free holiday gift from Pandora! Pandora has recently announced a free registration license keys giveaway for its powerful computer monitoring software product, PC Pandora 5.2. Well, this is a part of the promotion for the new upcoming version of PC Pandora, PC Pandora 6.0, which is scheduled to be released in early 2009.
If you have kids at home, you certainly need a computer monitoring software to keep your children safe. One of the best computer monitoring software in town is the PC Pandora. It records all activity on a computer, includes taking sequential snapshots of everything that happens on the screen, thus allowing parents to see first-hand everything their child does both on and offline. Further details of user activity are made available in text-based files, including instant messenger chats, emails sent and received, websites visited, peer-2-peer files shared, keystrokes logged, programs accessed, Internet search queries and more. The IRIS feature will even send those text-based files right to a parent's email – invaluable for working moms and dads who can't always be home when the kids are online.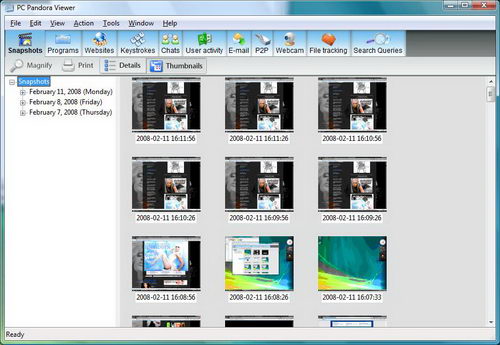 This special offer promotion only made available in limited time frame. This free registration license giveaway start from 12:01 AM on December 25, 2008 and ends on midnight of New Year's Day or 11:59 PM on January 1, 2009 to be exact. The promotion may end earlier because only 50,000 license key are given away. So hurry up and grab PC Pandora registration license key, absolutely free of charge! Here are the instructions.
1. Visit this page. 
2. Make sure PC Pandora PC is selected. Uncheck the Backup CD.
3. As for the Promo Code, enter PCPANDORAHOLIDAY or SLICK8. Click the "Proceed to Step 2" button to proceed.
4. Enter your name and email address. Make sure you use a valid email address. Click "submit" to complete the order.
5. Check your email inbox for an email from Pandora. Your free registration license is in the email.
6. Download the PC Pandora Setup Installer.
7. Install PC Pandora and insert your registration license to activate the product.
Note : If you have Norton, Symantec, or AVG Anti Virus installed on your computer, please configure it to exclude PC Pandora from detection.