'
Want to keep your system tray clean but don't know which tray icon to remove? System Tray Cleaner is an online tool that helps you remove unwanted icons from your Windows system tray. It shows a description of each icon, identifies the program which displays the icon and gives you the option to terminate the program, uninstall the program or simply remove it from startup.
After installation, System Tray Cleaner will sit at the system tray. Click on the tray icon to begin sending your system tray icons to the server. This tool will extract information about each icon and display it on a webpage. The main page shows brief information about each icon.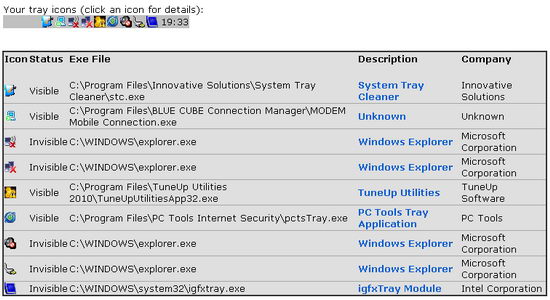 To see complete details or learn more about a particular tray icon, simply click on that icon.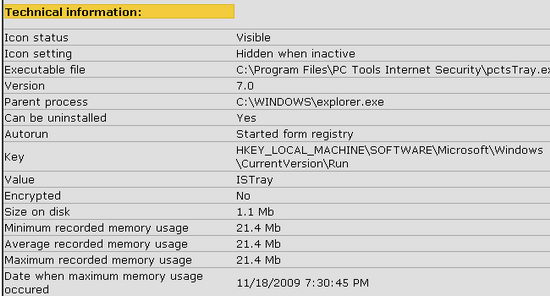 If you feel that a particular tray icon is unnecessary, you can take the following actions. You can either terminate the program, remove the program from your startup or simply uninstall the tray application.

System Tray Cleaner works on Windows XP, 2003, Vista and 7.
Related
Steve Yu is a technology blogger with ten years blogging experience under his belt. He is the founder of MyTechQuest.com or just MTQ.
Social Count

Android

Latest Articles

Latest Windows 10

Latest Freeware

Find Us on Facebook
Copyright © 2007 - 2017 My Tech Quest. All rights reserved. Powered by Wordpress and Hostgator.