Install Multiple Freeware Applications in One Go with Allmyapps
'
Allmyapps is a free web-based service that enables you to create a customized installer for multiple freeware applications. Allmyapps is similar to Ninite, that I've previously reviewed. The different is that Allmyapps offers way more freeware applications that there are at Ninite.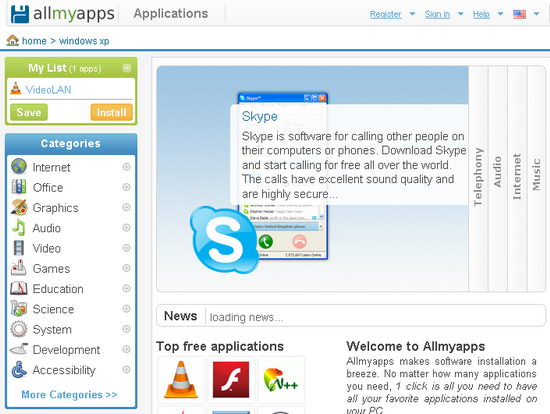 There are over hundred popular freeware applications to choose from in Allmyapps and they are all listed in categories. Browse the categories and select the applications that you want to be installed in your computer. All your favourite applications will be added to a master list of applications. Notice the VideoLAN application that I've added to My List.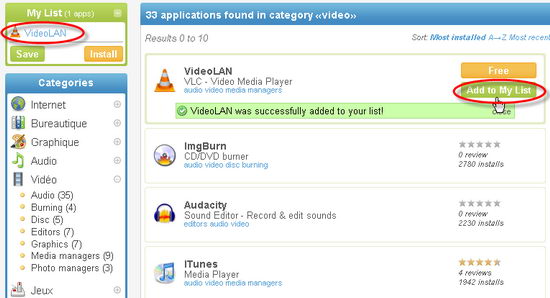 You can add up to five programs to the list. To build a list with more than five applications, you need to register an account (it's free!) in Allmyapps.com. Plus as a member, you can save your list online for future use.
When the list is ready, just click the "Install" button to have all your favourite applications installed on your PC. But before that, you need to download and install Allmyapps Secure Installer on your PC.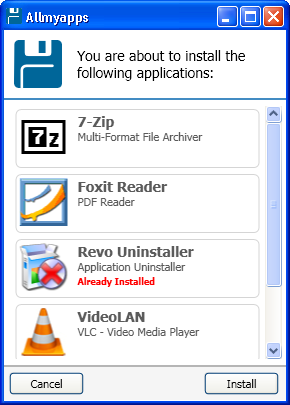 All the software in your application list will be loaded in the Allmyapps Secure Installer main window. Click the Install button to start installing the software to your PC. Should you need to install dozens of applications after Windows re-format, Allmyapps is one of the best choices. It makes software installation a breeze!