CCleaner now available in the cloud
'
Piriform, the developer behind CCleaner, is taking the free and popular cleaning tool for Windows to the next level, with the introduction of cloud-based version of CCleaner.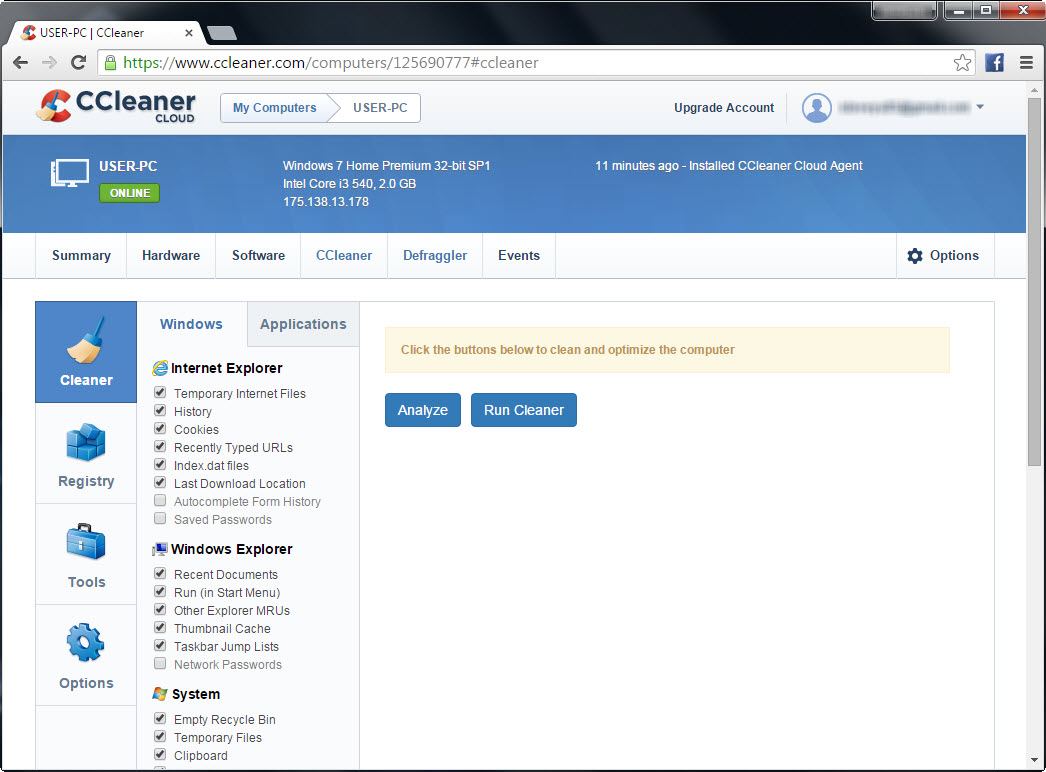 Called the CCleaner Cloud, it allows users to remotely clean, defrag and monitor up to three computers from a single place on the web. The cloud version has all the features of desktop version CCleaner plus it has Defraggler (free defrag tool) added to the web service.
Features of CCleaner Cloud
Free up space in your PC by cleaning up unwanted and temporary files.
Defrag hard drives.
Clean up Windows Registry.
Install and uninstall software.
Manage startup programs.
View detailed system and hardware information such as CPU load, memory usage, full disks and more.
How to use CCleaner Cloud?
To use this service, you need to first sign up for an account at ccleaner.com. An email invitation will be sent to your inbox within 24 hours. During our test, it took less than 10 minutes. Once you've logged into your account, you need to download and install CCleaner Cloud (Windows only) in your computer. You can choose to download installer linked with your account or the one without.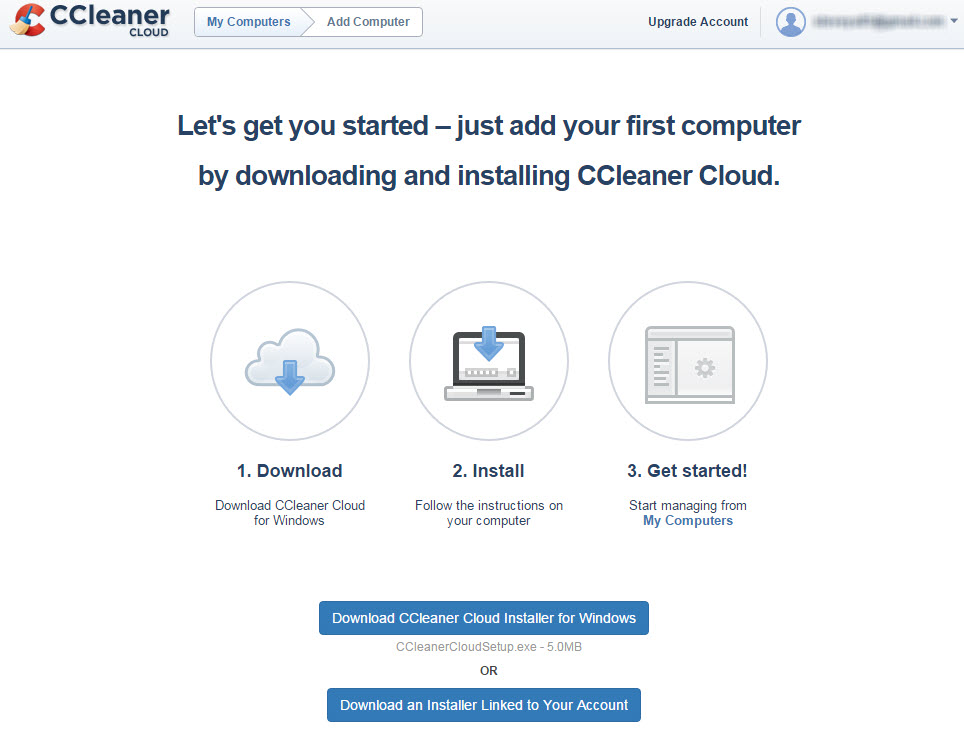 After installation, you are required to confirm the computer linked to your account. Note that you can add up to 3 computers.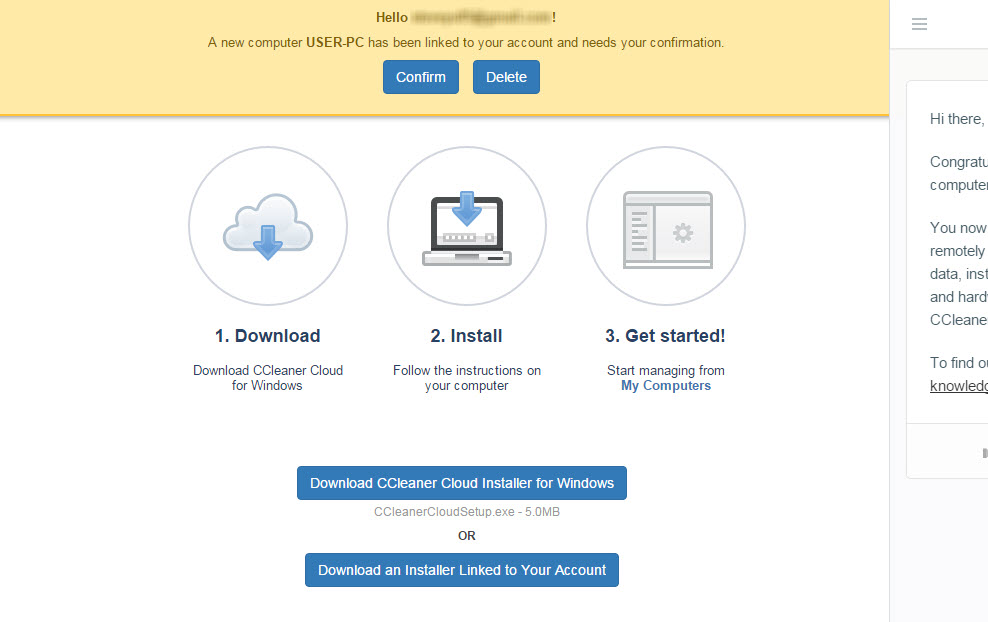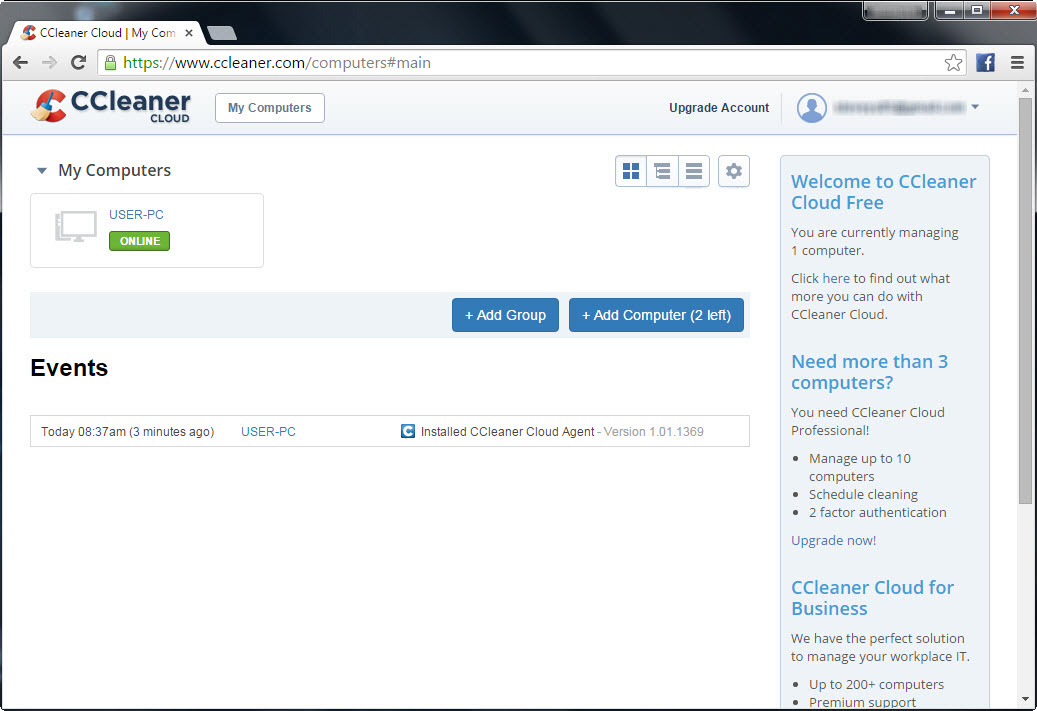 To manage computer, simply click on that particular computer under My Computers. Feel free to discover all the features that are available on CCleaner Cloud. 🙂