7 World Time Clock Applications That Lets You Keep Track of the Time around the World
'
If you run a blog and are to submit your interesting blog posts to Digg or other social bookmarking sites, one of the factors to gain maximum traffic is to submit the post at the perfect time. We have to consider the time at U.S. because most traffic are coming from this country. I am living in Malaysia (GMT+8) and it is not a wise idea for me to submit my post to Digg at noon when it is sleeping hour in US.
Furthermore, World Time Clock also comes in handy when you are to make contact to someone from other part of the globe. So it is important for you to consider the various time zones. Today, I have compiled a list of World Time Clock applications that display the current local time for locations around the world. Most of them are web-based applications that run inside your web browser.
Honda World Clock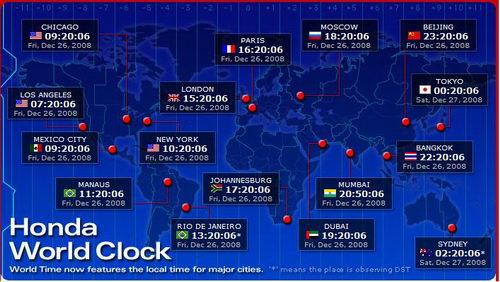 Honda World Clock is a live web-based World Time Clock that visualizes the local time for major cities around the world.
Full list after the jump.

Qlock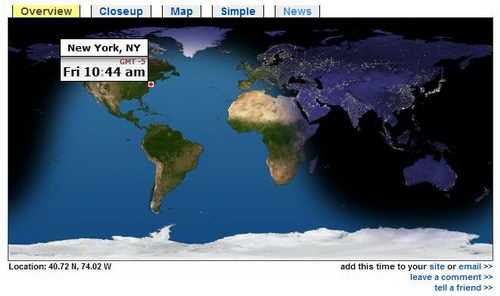 To view the local time of a city, just move your mouse over it. It has a useful search feature to quickly find out the time of a city. Just type the name of the city and the time will be displayed on the world map in no time. You can also see a pattern of day and night from the map. Plus you can even add Qlock into your site.
DHL World Clock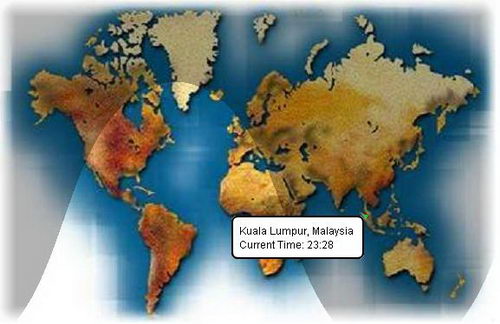 Move your mouse pointer over the world map and pop-up boxes will appear, detailing 'live' local times for a selection of worldwide locations. You can also see a pattern of day and night from the map.
ClockLink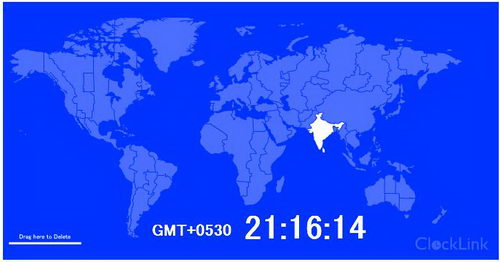 ClockLink is a free Flash World Clock. It displays time zones for all parts of the world. To see the time of a specific area, simply move mouse over it. Furthermore, you can embed ClockLink into your blog or website.
World Time Zone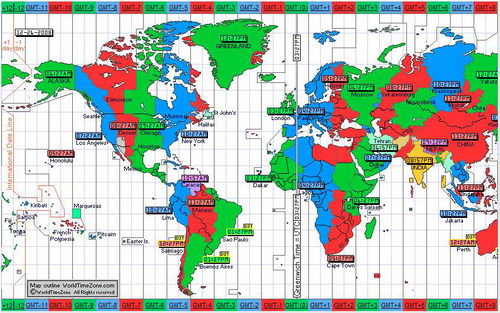 World Time Zone divides the colorful world map into time zones and the current timestamp are shown for major cities. The clock is not updated live.
FoxClocks (Firefox only)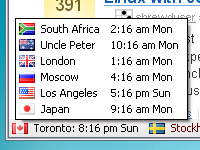 FoxClocks is a Firefox extension that sits under your Firefox statusbar, letting you know the local time of multiple countries and cities around the globe. FoxClocks' Zone Picker (Ctrl+Shift+Q) lets you browse virtually all the world's time zones by country, region or city.
Microsoft Time Zone (Windows XP only)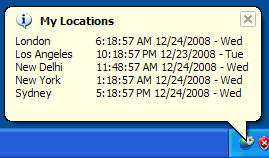 This free Microsoft Time Zone application displays the current local time of up to five different locations around the world from the Windows XP system tray. Microsoft .NET framework 1.1 is required to run the application.