Western Digital announces new WD Black 6TB Hard Drive
'
Western Digital (WD) on August 19 announced a new 6TB hard drive in its award-winning WD Black line of performance hard drives.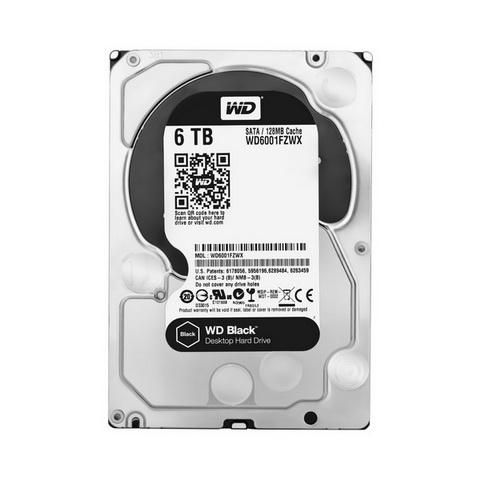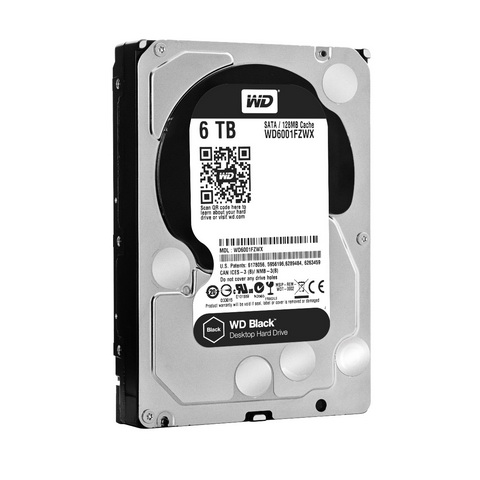 The 3.5-inch WD Black hard drives combine 7200 RPM spin speed, 128 MB cache, dual stage actuator technology, SATA 6 gigabits per second (Gb/s) interface, and an integrated dual processor to deliver ultimate performance in a maximum-capacity drive.
According to Western Digital, the WD Black 6TB is up to 29% faster than the previous WD Black 4TB version in maximum data rate throughput and 10% faster in PCMark Vantage – a perfect solution for gamers and professionals in need of high-performance desktop systems and workstations.
Features of WD Black 6 TB Hard Drive
Increased Reliability – StableTrac Technology (2TB and larger models) secures the motor shaft inside of the hard drive to increase reliability and help reduce impact due to system-induced vibrations from other components. By stabilizing the platters inside, the WD Black drive results in more accurate tracking in a particular sector during read and write operations, optimizing performance and reliability.
Increased DRAM cache – The Dynamic Cache Technology improves caching algorithms in real time to allocate and optimize cache between reads and writes. This movement of cache for read data helps to reduce congestion and increase overall performance.
Efficient dual processing – A dual-core processor offers twice the processing capability as a single-core processor to maximize drive performance for faster read and write speeds.
Industry-leading 5-year limited warranty – Compared to standard hard drives, the WD Black drive endures more strenuous and aggressive internal testing over a longer period of time, resulting in it being backed by an industry leading 5-year limited warranty.
Availability and Pricing
The WD Black drive is covered by a five-year limited warranty and is available since August 19 at select retailers and distributed by Achieva Technology Sdn Bhd, Amble Action Sdn Bhd and Eternal Asia (M) Sdn Bhd in Malaysia.
WD Black 5TB drive (model # WD5001FZWX) at RM1,399
WD Black 6TB drive (model # WD6001FZWX) at RM1,599