Download Free Version of Nero 9 StartSmart Essentials
'
Nero is happy to offer you the latest version of it's famous CD/DVD burning application, Nero 9 for free, absolutely free for download! But don't get excited yet. Actually, you get to download a stripped down version of Nero 9 for free.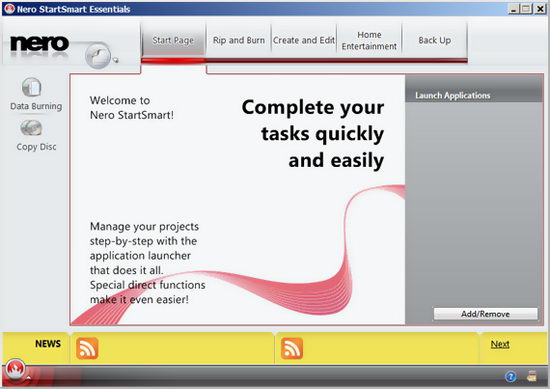 Unlike the full version, in this free version of Nero 9 StartSmart Essential, the features that you can use are very restricted, you can only use the basic features like data burning and disc copying for CDs and DVDs. To use additional features and functionality, you still need to upgrade to Nero 9 full version.
Read also – 8 Free Portable CD and DVD Burning Software
During installation, make sure you avoid the installation of Nero Ask Toolbar by checking the "Install Nero without the Ask Toolbar" option. Thanks, TechnixUpdate!
Download Free Version Nero 9 (Link no longer exist)