Download Acronis True Image WD Edition for Free
'
Western Digital is offering a free download of Acronis True Image WD Edition software to all owners of Western Digital hard drives. FYI, this special edition is based on the award winning Acronis True Image Home 2009 backup, restore and disaster recovery program.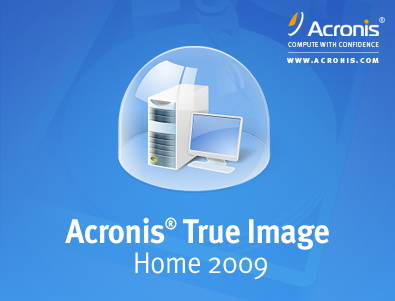 Using the Acronis True Image WD Edition software, you can completely clone your current system drive onto your new WD hard drive with ease. The cloning makes an exact copy of your old system drive on your new WD hard drive, including the operating system, applications, data, preferences, and email settings. Everything will be present and operate exactly as it did on your old hard drive.
Here are the key features of Acronis True Image WD Edition software :
Drive Cloning – Copies the source drive to a new WD drive, leaving all data on the source drive.
Drive Migration – Erase the source drive after the new WD drive has been imaged.
Drive Deployment – Enables users to prepare a WD drive so that selected folders or partitions can be excluded from the destination image.
Drive Image Backup – The long-term usage of the Drive Kit software will be to provide full drive image backups of a source drive at any time. Backup drive images will be stored as a file, which can be copied to any direct attached drive, network attached storage drive or optical media (CD/DVD).
Drive Image Recovery – The Recovery Manager enables users to restore a drive image from a direct or network attached drive. The Recovery Manager can also either erase just a portion of the drive to be used for the restored drive image, or all of the previous OS.
Create a Bootable Standalone Recovery Manager – With the Drive Kit software, users can create a bootable ISO image file, which contains the WD Drive Kit Standalone Recovery Manager software.
Recover a Drive Image from the Bootable Recovery Manager Software – The bootable Standalone Recovery Manager enables users to recover a drive image from either a CD/DVD drive, a direct attached drive, or a network attached drive.
Download the Data Lifeguard Tools software (Acronis True Image WD Edition and user manual and the WD diagnostic tool) and follow the instructions provided to complete the installation.
This software is compatible with Windows XP and Vista. Thanks, webisee!