Avira Premium Security Suite Free 6 Months License Key
'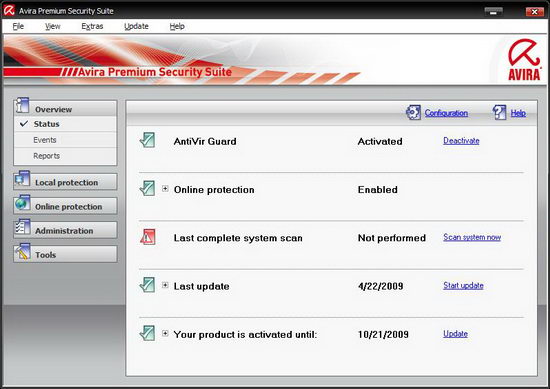 Another great offer from Avira, thanks to PC Advisor magazine. This special promotion will give you 6 months working license key for Avira Premium Security Suite. This Avira product is worth EUR 39.95 for one year license.
Avira Premium Security Suite protects your computer in a comprehensive way against the dangers from the Internet. It offers you numerous advantages from the Avira AntiVir Premium. In addition, the integrated firewall wards off attacks such as DoS attacks (Denial of Service attacks) or port scans, plus AntiSpam, AntiPhishing and Rootkit protection.
To grab yourself a 6 months license key, please follow the steps below.
Visit this promotion page.
Complete the form and hit "Request License Now" button. Make sure you use valid email.
Check your email inbox for an email from Avira. The license key is in the email.
Download the license key, HBEDV.KEY.
Next, Download the Avira Premium Security Suite Setup Installer and install the software.
During installation, you will be prompted to import the HBEDV.KEY license key to license your Avira product.