WhatsApp for Android lets you back up Whatsapp messages and media to Google Drive
By Steve Yu on October 9, 2015
@steveyu85
'
This is certainly a great news to all WhatsApp users!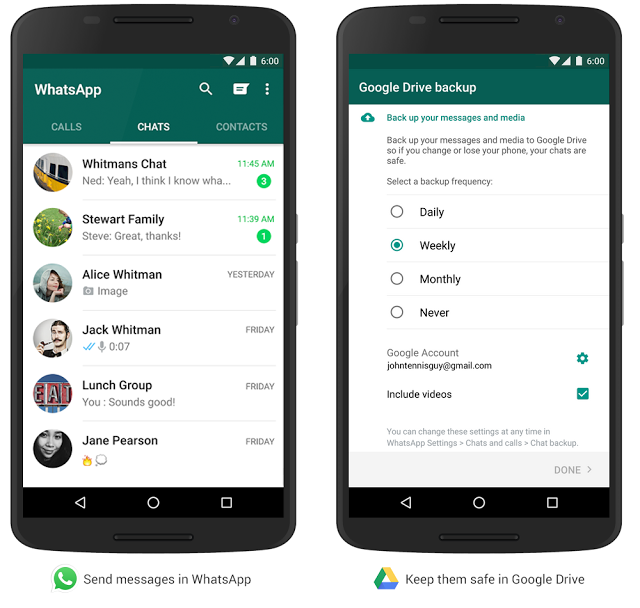 With the integration of Google Drive into the popular multi-platform mobile messaging app, users can now directly back up their chat history, voice messages, photos, and videos from WhatsApp to the cloud storage.
The new backup feature is rolling out over the next few months. Once the feature is available to you, it will appear in your WhatsApp settings. You can choose the frequency to back up Whatsapp content – daily, weekly or monthly.
On the restoration part, not only you can restore the content to your existing phone but to a new phone as well. 🙂
For more details on how to use Google Drive backup, you can head over to WhatsApp's FAQ page here.

Related
Steve Yu is a technology blogger with ten years blogging experience under his belt. He is the founder of MyTechQuest.com or just MTQ.
Social Count

Windows 10

Latest Articles

Latest Android

Latest Freeware

Find Us on Facebook
Copyright © 2007 - 2017 My Tech Quest. All rights reserved. Powered by Wordpress and Hostgator.