'
The Kaspersky Anti-Virus 2012 contest has just ended eight hours ago. Throughout the contest period, we've received a total of 215 entries. Thank you for all your participation. Now, it's time to announce the winners. Are you one of them? Read on to find out.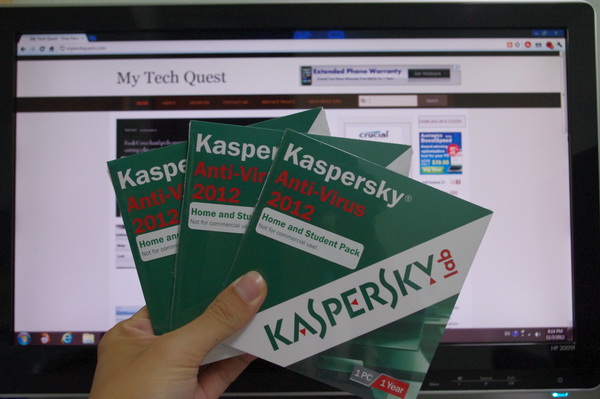 As previously stated, 3 chosen winners will get free license key for Kaspersky Anti-Virus 2012, worth $39.95 per copy. The license is for used on 1 computer for 1 year period.
And now, our chosen winners are *drumroll*…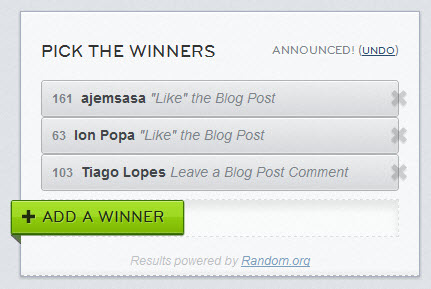 Congratulation to all our winners! You will be contacted very soon (by email) with license key inside as well as the direct link to download the security product.
Related
Steve Yu is a technology blogger with ten years blogging experience under his belt. He is the founder of MyTechQuest.com or just MTQ.
Social Count

Windows 10

Latest Articles

Latest Android

Latest Freeware

Find Us on Facebook
Copyright © 2007 - 2017 My Tech Quest. All rights reserved. Powered by Wordpress and Hostgator.