Upload Photos and Videos to Facebook Directly From Your Desktop
'
Facebook is one of the most popular social networking site to share photos and videos with friends and family. If you are a Facebook user who always update your Facebook photo album with the latest photos, Bloom is definitely a must-have application.
Bloom is a free multi platform desktop application that enables you to upload your photos and videos easily and efficiently to Facebook, download albums and view your friends' photos. You do all these directly from your desktop.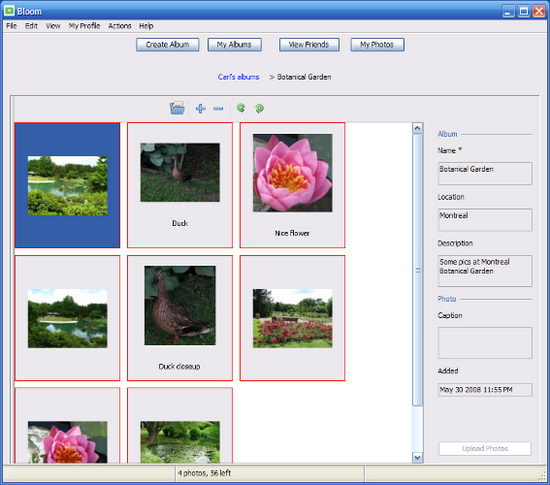 Read also – Facebook Photo Album Downloader
Using Bloom, you can upload photos to a new or an existing album, you can tag them and also view your friends photos.
Here are some key features of Bloom :
Upload photos and videos to Facebook which includes tagging people: (more than 200 photos supported and privacy)
Import photo Exif info into the photo caption
Download albums from Facebook
View your friends photos
Save individual photos
Support for uploads behind a Proxy server
Bloom is compatible with Windows, Mac, Linux and Solaris.