Update Outdated, Missing and Unknown Drivers on Windows with Driver Easy
'
We first mentioned Driver Easy two years ago. Today we are going to write again on this handy Windows application to see what's the changes (or rather new features) that the developer has brought to Driver Easy during all this while.
As we all know, the Driver Easy is the kind of application that you need to ensure your hardware devices are running properly. This freeware application enables you to download and update your Windows hardware device drivers to the latest versions with just three clicks. It also allows you to detect unknown hardware drivers (new feature).
The main window now looks cleaner and polished. You can view some information of your system (OS, RAM, Processor etc) at a glance. For a complete details, click on the Hardware Information.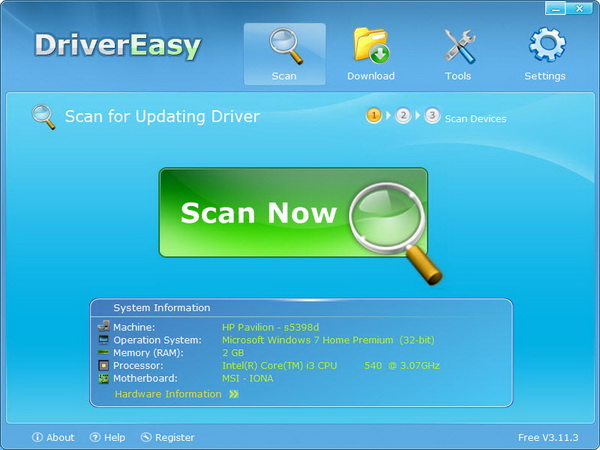 To update the hardware drivers, first you need to scan your system for outdated hardware drivers. Click on the Scan Now button to begin scanning. It takes less than a minute for the scan to complete. In the scanning process, Driver Easy will detect any unknown driver too.
The supported hardware devices drivers are audio (sound card), printer, modem, video, scanner, PCI, ethernet, chipset, bluetooth, USB, wireless and CD/DVD-ROM.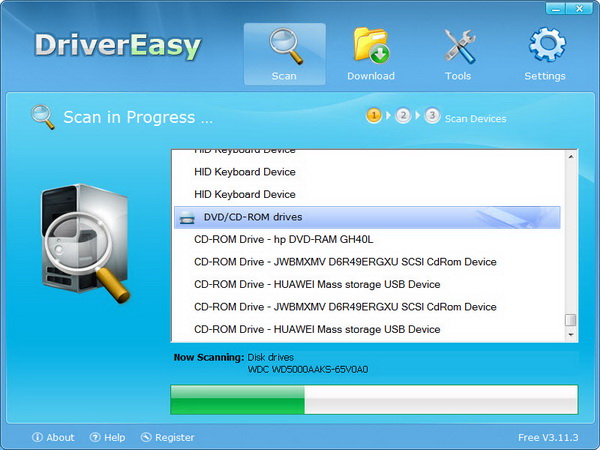 After completed scan, you will see a list of hardware with outdated drivers as well as missing drivers. Next, click on the Get Drivers button to get the latest drivers.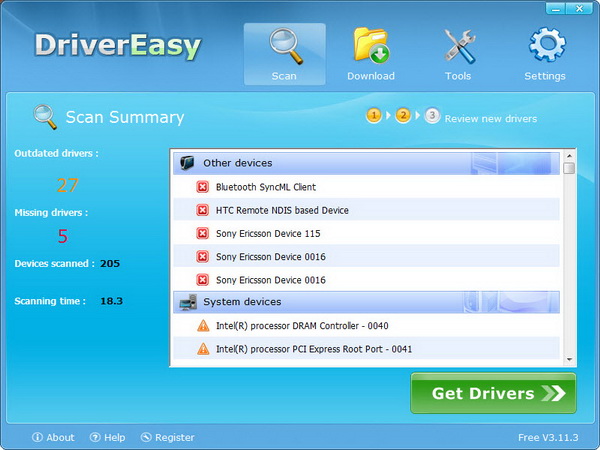 There is a download button for each driver. Click on the download button to download the driver installer for that particular driver. You cannot download all the drivers in one go, although there is a "Download All" button. The feature is only available for commercial version.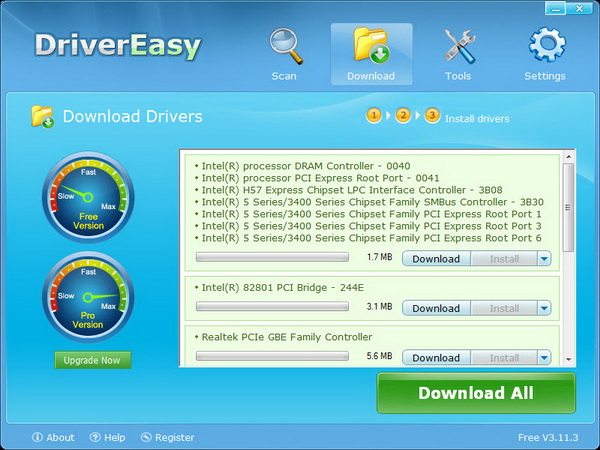 As compared to commercial version, the freeware Driver Easy has a much slower download speeds. At the meantime, several features like driver backup, driver restore, auto create restore point, multi-language interface and the ability to uninstall drivers are not available in the free version.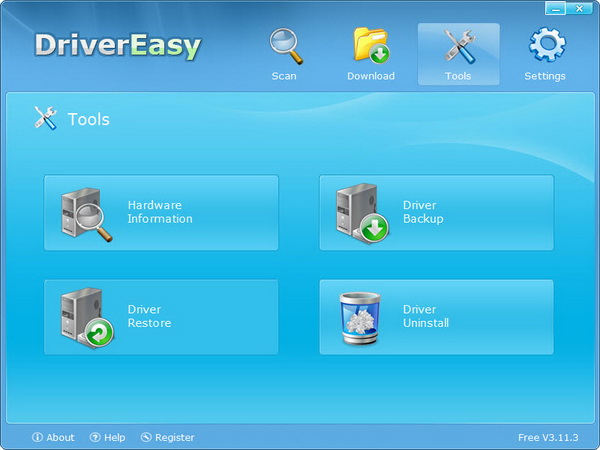 Driver Easy is free for personal use and is compatible with both 32 and 64 bits for Windows XP, Vista and 7. The commercial version is available for purchase at $29.95 (usually $59.95).