Star Wars Episode VII – The Force Awakens Theme Pack for Windows 10, 8 and 7
By Steve Yu on November 9, 2015
@steveyu85
'
The seventh installment in the main Star Wars film series will have its world premiere in Los Angeles on December 14. With more than one month to go, if you are a big fan of Star Wars, it's about time to get into the mood.
For starters, you can dress up your desktop with Star Wars: The Force Awakens theme pack.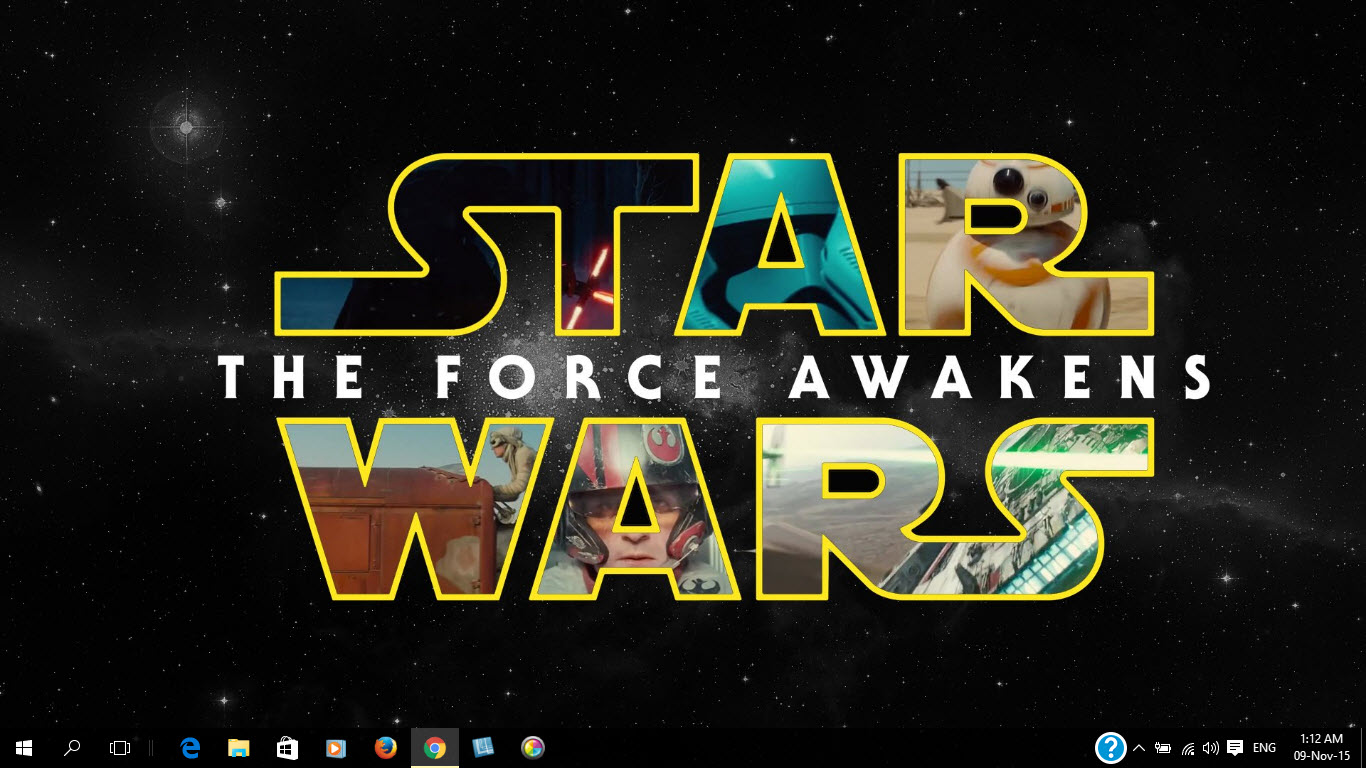 This theme pack contains 18 high resolution background images. It's free for download, courtesy of themepack.me.

Download Star Wars : The Force Awakens Theme Pack for Windows 10, 8.1/8 and 7
[UPDATE 20/12/2015] Check out all these Easter Eggs to Awaken the Force Within
Related
Steve Yu is a technology blogger with ten years blogging experience under his belt. He is the founder of MyTechQuest.com or just MTQ.
Social Count

Windows 10

Latest Articles

Latest Android

Latest Freeware

Find Us on Facebook
Copyright © 2007 - 2017 My Tech Quest. All rights reserved. Powered by Wordpress and Hostgator.