[Review] Free PST Viewer to Open & View Outlook PST file
'
The PST file, also known as the personal storage table or personal folder is an outlook data file created within Microsoft outlook during an exchange intercommunication – emailing, calendaring, tasking, messaging with attachments etc.
Currently, the best mechanism to view and open Outlook PST files independently (i.e. without MS Outlook mail client) is attained with a Free Outlook PST File Viewer tool which even reads highly corrupted PST files along with attachments.
This is a complete toolset which came into existence after numerous research iterations.
Technical Aspect of the Free PST viewer tool
Visual perception section: Here is the in-details of the present perfect free PST viewer software version 2.0
Software Name: Free PST file Viewer 2.0-FREEVIEWER
File Name: free-pst-viewer.exe
File Size: 6.9 MB
Virus Protection: Integrated with Norton Symantec and McAfee Secure
Essentials for Installing Free PST viewer
Operating System : Windows 10, 8.1, 8, 7, XP, 98
Processor : Minimum 1GHz Processor
RAM(Random Access Memory) : 512 MB
Free Space in HDD : 10MB of free space
FREEVIEWER-Inside Information:
Main functionality: The Free PST file viewer utility 2.0 offers an ideal mechanism to open, view and analyze PST documents.
Features of Free PST Viewer in details
The free PST file viewer 2.0, with its integrated features, exhibits the following distinguishing features as mentioned below
Access to corrupted Outlook PST files and view the contents
Ability to read files from password protected PST files
View PST file Message in multiple modes (MIME, HEX, RTF etc.)
Forensic and hex analysis of PST files to securely analyze PST records.
Advance search option to search for highly corrupted PST files
Preview emails, contacts, journals, calendar ,tasks, notes instantly
How to Install and use FREEVIEWER – free outlook PST file viewer 2.0
Here are some easy techniques which would be very helpful while installing the Free PST Viewer:-
For new user, please follow this link http://www.freeviewer.org/pst/ to download a demo version of the tool. After the file is completed downloading. Go to the folder containing the 'free-pst-viewer.exe' file and right click or double click on it to start installation. Once the installation is completed, the tool is ready to use for the first time and it can be launched.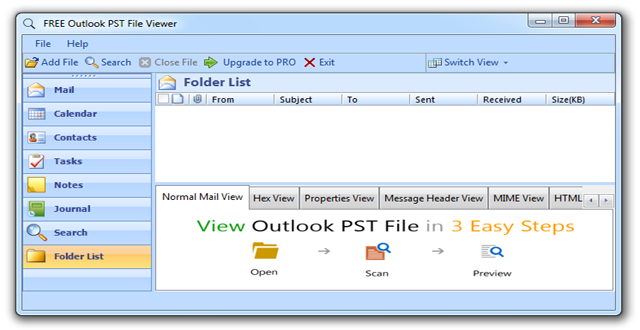 To add PST files move cursor to the top left corner of the page and click on Add File.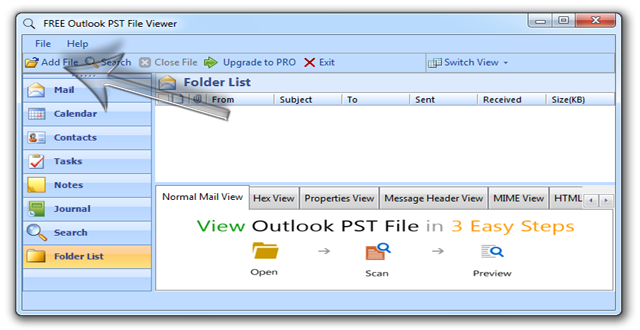 Next browse for files with the dual search (Quick and Advance mode ) option provided to scan for either small or highly corrupted files respectively.

Now Access Preview of either selective or individual PST files with attachments independently without the need of an external mail client platform.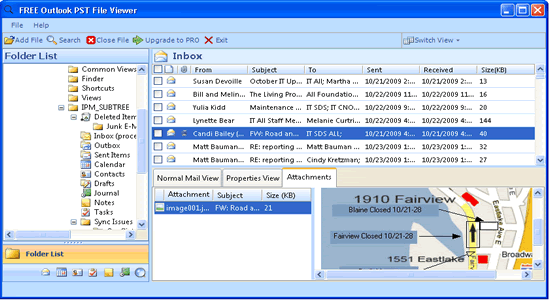 Conclusion:
Here's the overall mechanism to use the Present Perfect free Outlook PST file viewer 2.0 is clearly summarized with the help of this handy documentation.
About the Author : Joe Prior has spent his valuable time & efforts in researching important concepts of Exchange Server and Outlook. He is still doing the research on recovering and migrating exchange server in efficient time
Editor's note : If you would like to contribute guest article on My Tech Quest, please leave us a message via the contact us page.