Reorder Taskbar Tabs in Windows XP and Vista with Taskix
'
Taskix is a freeware Windows utility that enables you to change the default order of the taskbar tabs in Windows XP and Vista. To reorder the taskbar tabs, you simply need to drag-and-drop a particular tab to your desire position.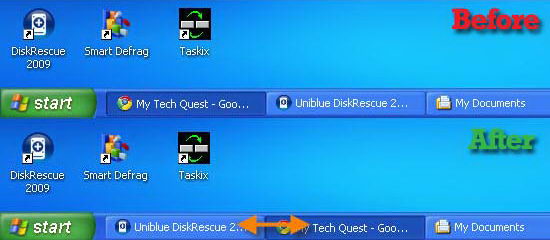 Besides that, this lightweight utility also gives you the ability to scroll tabs with mouse wheel and close tabs with middle-click. But to use these two features, you first need to configure the options. Check the "Scroll tabs with mouse wheel" option and also the "Handle middle-click on tabs" > "Close Window" option. Click "Activate" button to put Taskix to work.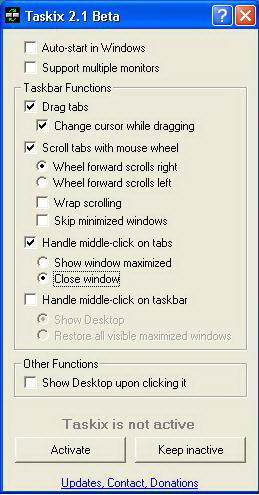 This free utility uses very small system resources and supports multiple monitors. It runs perfectly on Windows XP, 2003, Vista and 2008.