Prevent Autorun-Related Malware Infection on Your Computer with BitDefender USB Immunizer
'
One of the easiest ways to get your computer infected by malware (or malicious software) is through the USB flash drive. Thanks to the easily-exploited autorun feature, the malware can modify the AUTORUN.INF file without fuss in the USB drive and instruct your computer to automatically launch (or spread) the malware once you insert the USB drive into your system. And you would not even notice when the whole infection thing takes place, as it is done in the background. I am sure you don't want this thing to happen on your computer, right?
Introducing the USB Immunizer from Bitdefender. This piece of tool would enable you to combat the autorun-related malware as the tool will immunized an infected USB drive with just a single click. This tool doesn't disable the autorun feature, what it does is the tool creates a read-only AUTORUN.INF file in your USB drive, which is harmless (you can rest assured about that). By doing so, the malware can't modify the AUTORUN.INF file as it is read-only.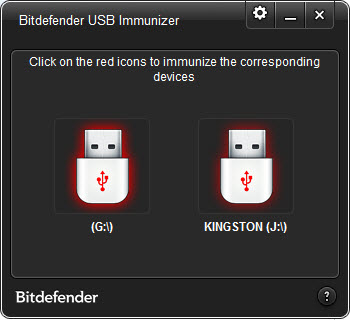 In the main window of USB Immunizer, the tool will display a list of connected USB drives to your computer. To immunize an USB drive, simply click on the red USB icon (red means the device is not yet immunized) of the corresponding device. Simple as that and it is never difficult to immunize several USB drives at once. When the USB drive has been immunized, the USB icon will turns green.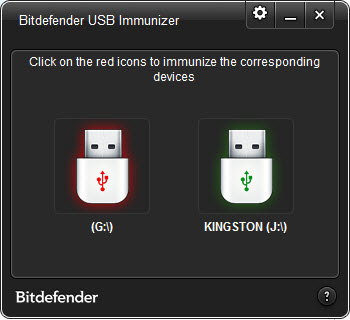 To allow the tool to automatically immunize any USB drive connected to your computer, you can turn on the feature in the Settings.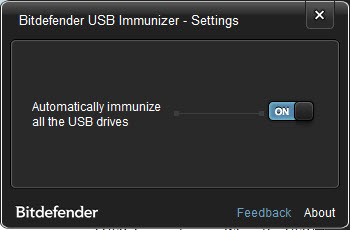 USB Immunizer is a freeware and is designed to work on Windows 7, Vista and XP.