Elf Yourself for Android gets Augmented Reality Elf Video Dances
'
Office Depot has just updated its personalized elf dancing video app for Android, just in time for year 2017's holiday season.
The now version 6.0.1 of the Elf Yourself for Android app has something new and special for users. In addition to three newly added original dances, there are for the first time, the introduction of two new Augmented Reality (AR) based dances. However, you need Android 7.0 Nougat in order use the AR dance.
Each dance costs $0.99 to buy. $5.99 will unlock all 19 elf dancing video themes. Want something free? Check out the daily free dance.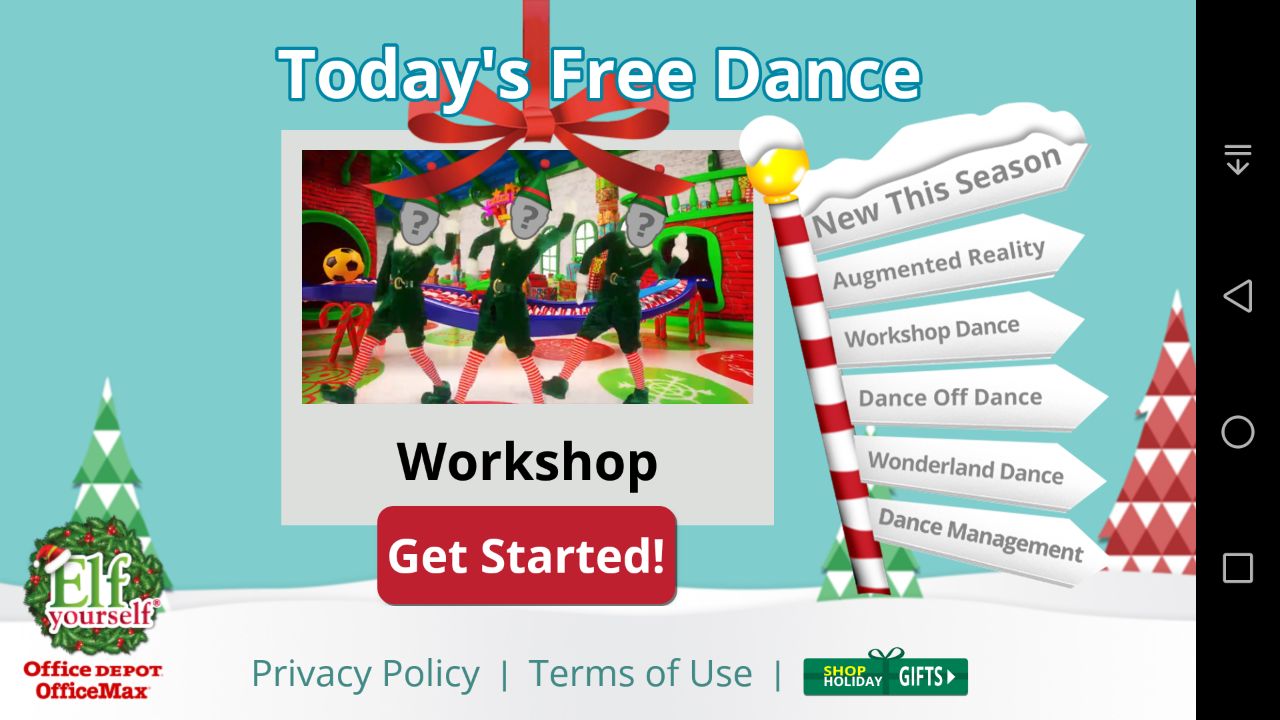 How to Create Elf Dancing Video in Elf Yourself for Android?
To create your own personalized elf dancing Christmas video, simply upload a photo of yours either by taking a photo, choose one from your phone's gallery or from Facebook.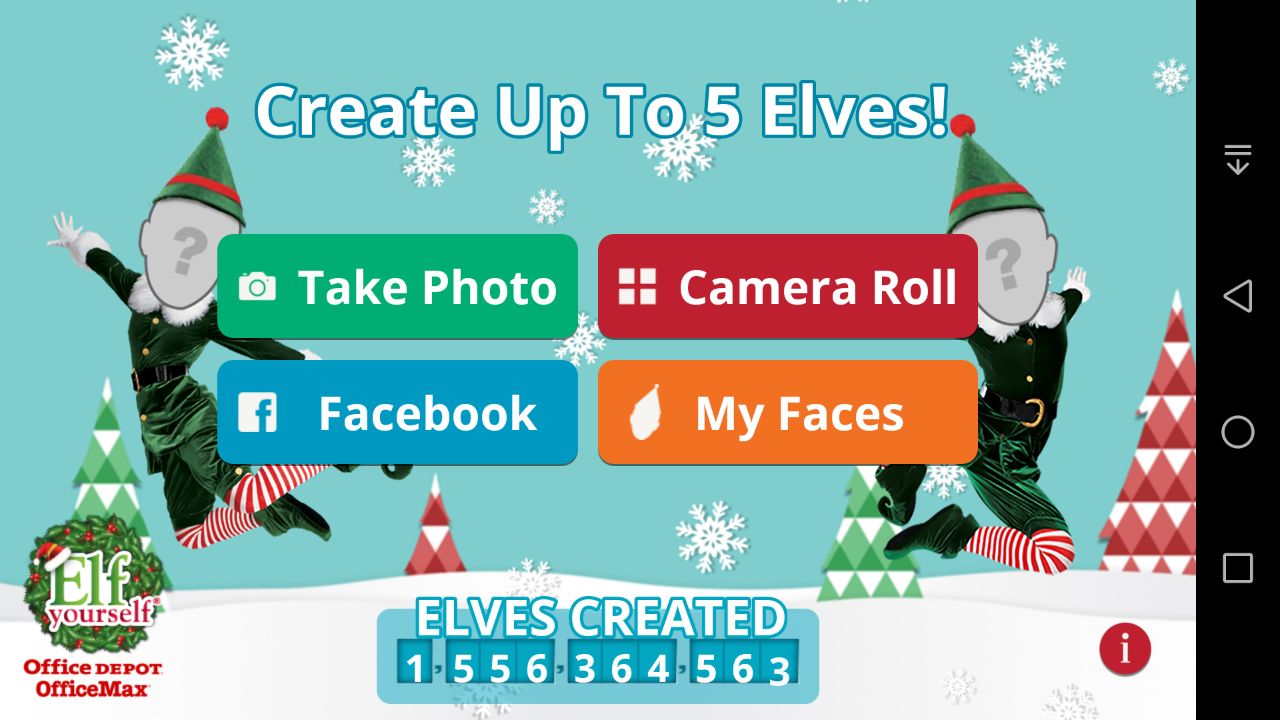 All your uploaded photos will be stored in My Faces section. The library can hold up to 20 photos.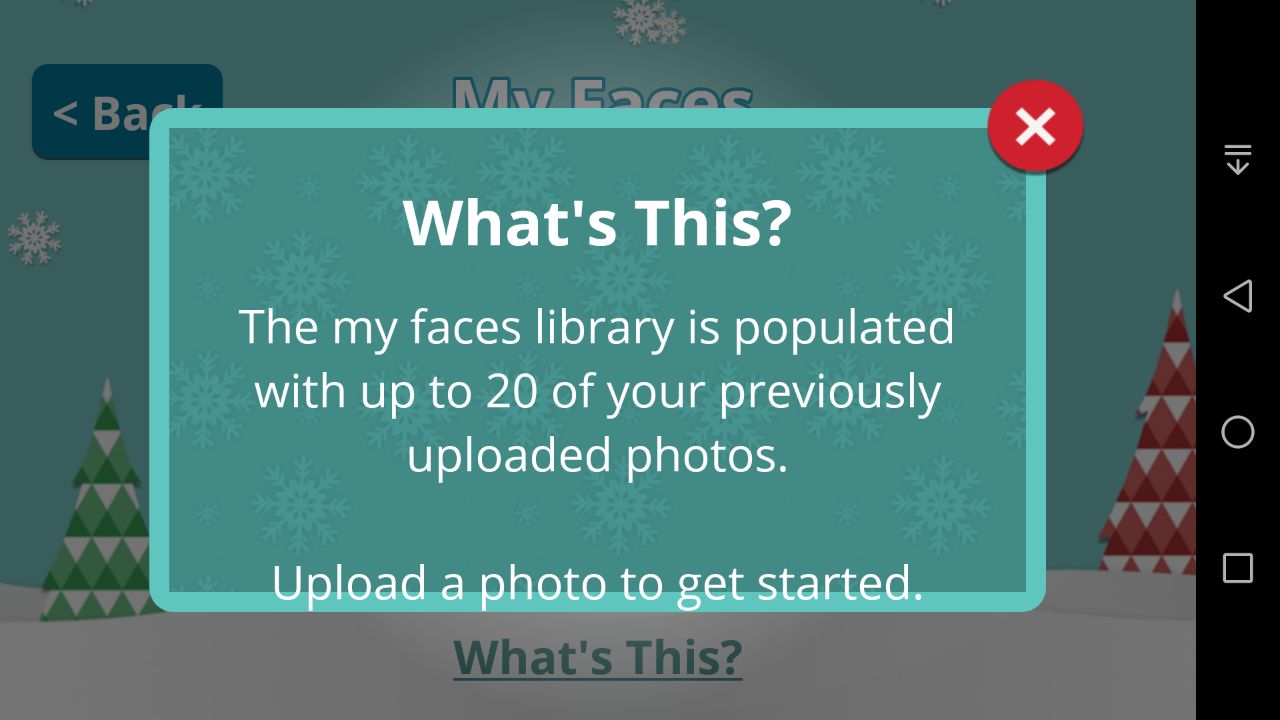 Now, adjust the uploaded photo's size and position your face to fit nicely on the elf head.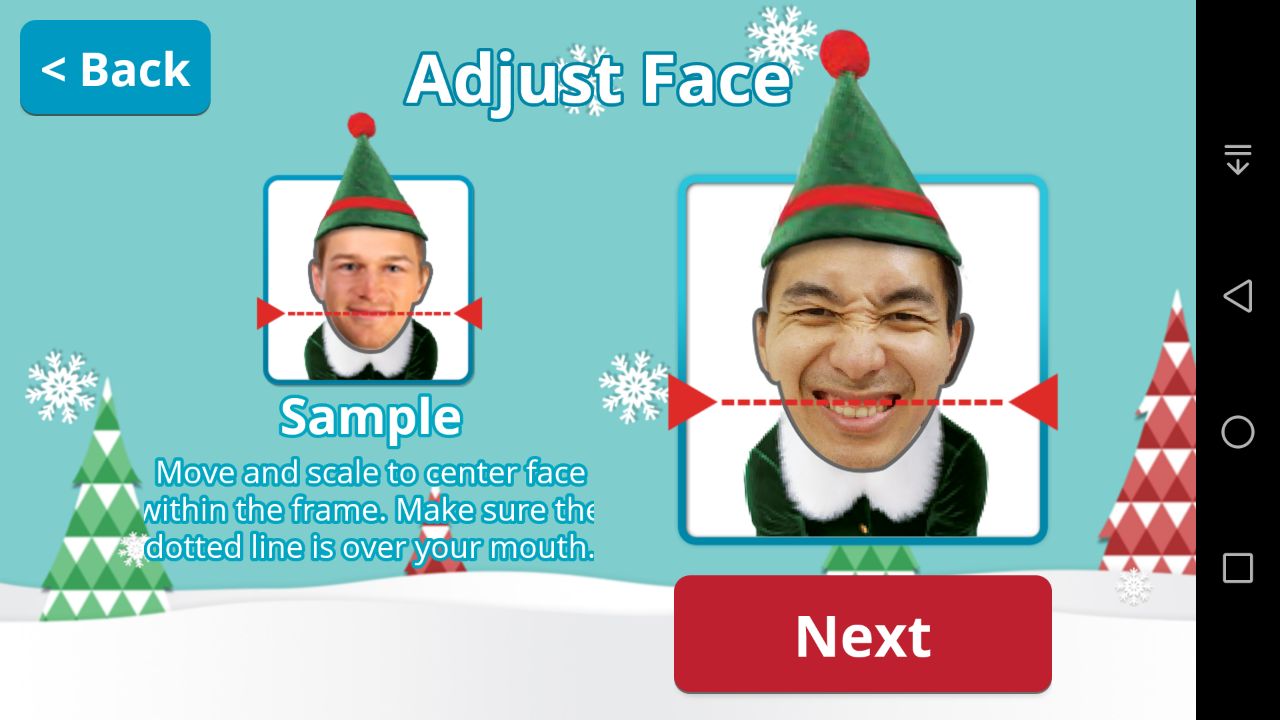 You can add up to five dancing elves.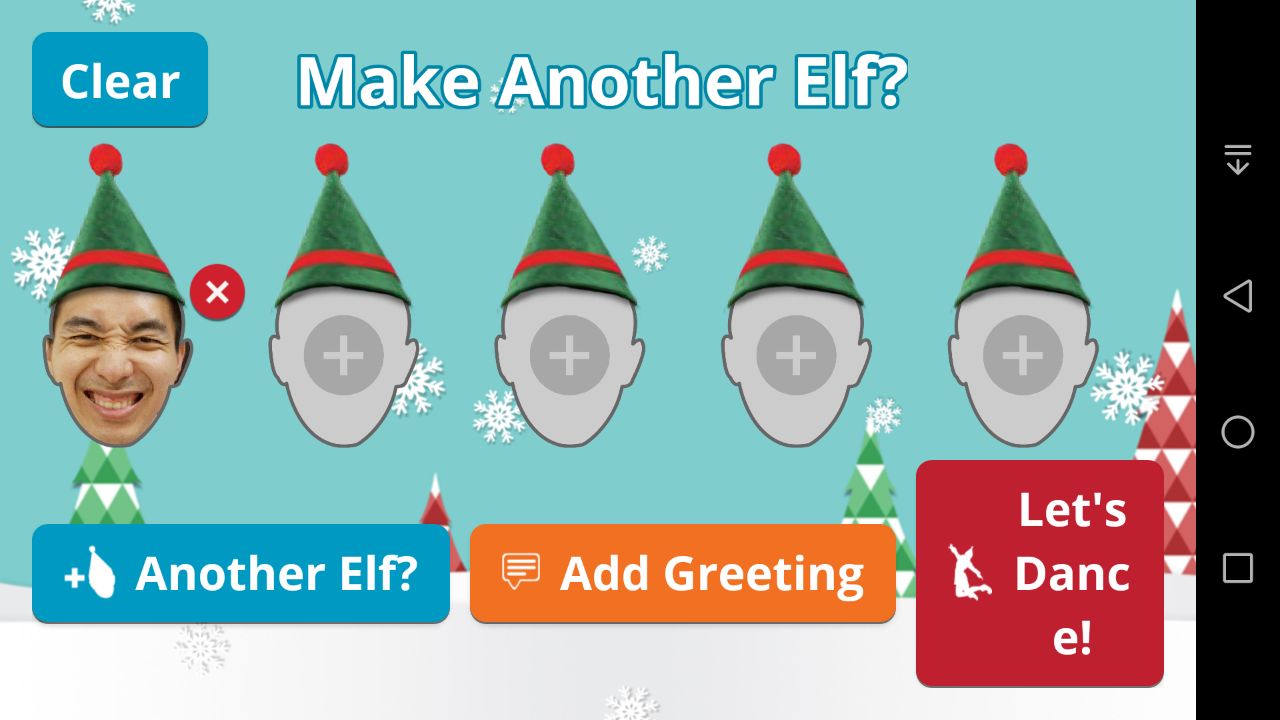 Then add your holiday greeting. Tap the Save button when done.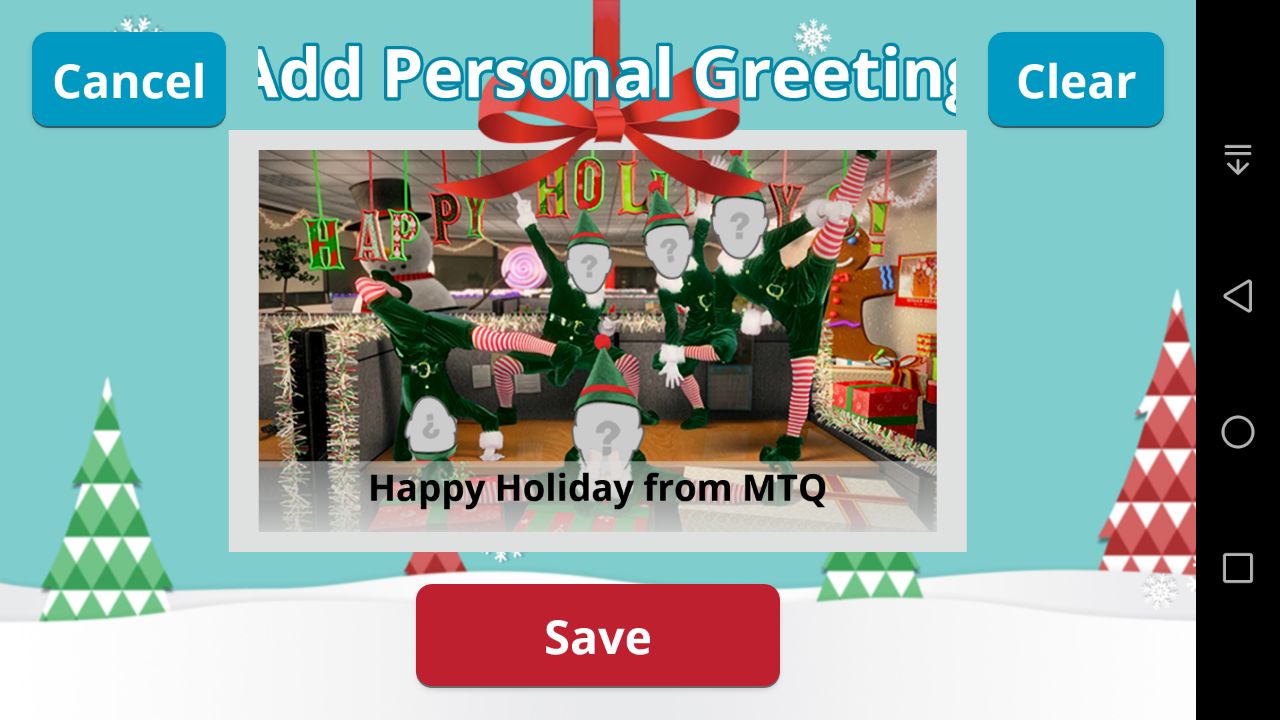 Tap on the Let's Dance button to preview your elf dancing video.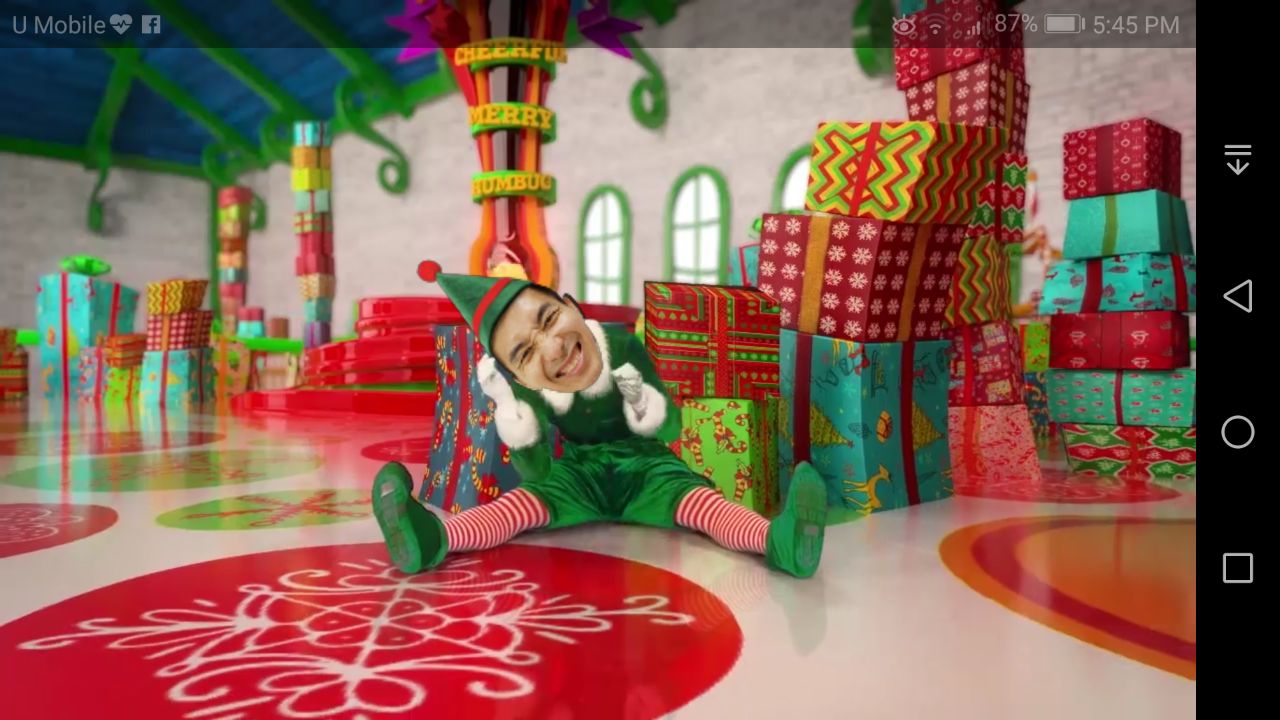 You can choose to share the video to Facebook, Twitter, Youtube, email it or download to your Android device.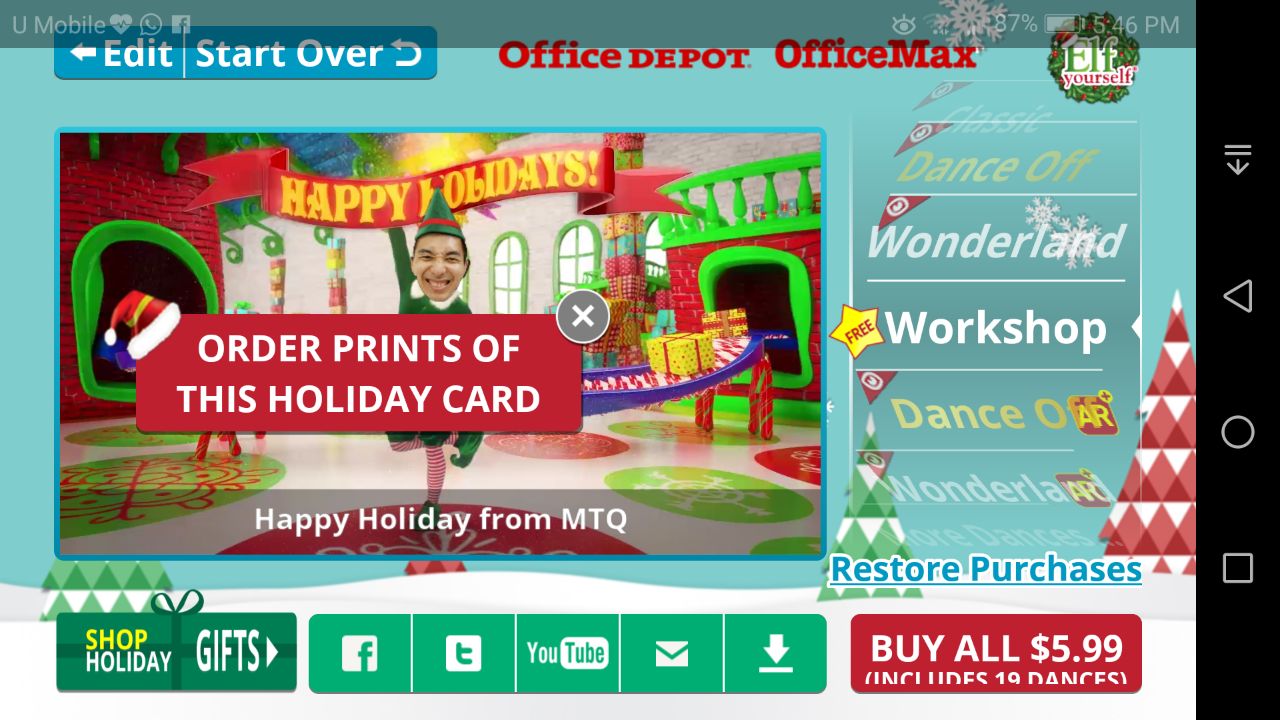 Oh yes, don't forget to preview the AR video dances. It's available for purchase at $0.99 each.