How to Uninstall Internet Explorer 11 on Windows 7?
'
The all-new Internet Explorer 11 Developer Preview is available for download on Windows 7 as well as Windows Server 2008. Okay, so you have downloaded and installed the Windows browser on your Windows 7 and after a short while, you think of reverting back to previous version of Internet Explorer that you're using.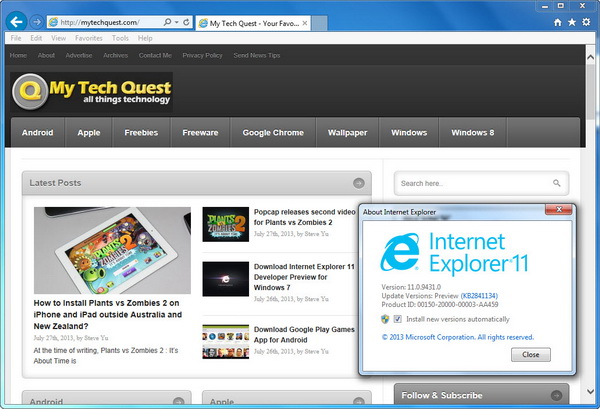 IE11 comes with quite a number of new features and improvements. It get a boost in performance, faster page load times, new standards support for next generation sites, and completely revised F12 developer tools. However as the browser in still in beta stage, it's better to get back to the last stable version.
To uninstall Internet Explorer 11, simply access the built-in uninstall tool on Windows 7 (Start > Control Panel > Programs > Uninstall a program). Then, click on View Installed Updates from the sidebar.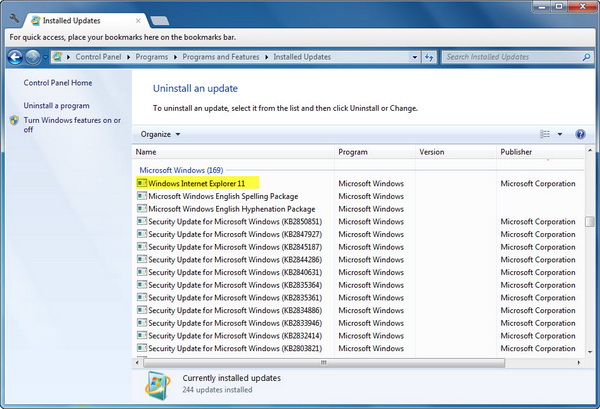 Scroll all your way down to the Microsoft Windows section, you should notice Windows Internet Explorer 11 under the heading. Click on it and choose to Uninstall. Bye bye, IE11. See you again when the stable version arrives. 🙂