How to Transfer Photos from the iPad to Your Computer using iCloud's Photo Stream?
'
It is not an easy task to get the photos that you've snapped with your iPad to your computer. But in the iCloud service, there is a feature, called the Photo Stream that enables you to automatically send your iPad photos to your computer (and vice versa) effortlessly. Read on to find out how.
Using the Photo Stream feature, the photos from your iPad will be stored in the cloud and seamlessly pushed to any Photo Stream-enabled devices. In our example, you will learn how to sync photos between the iPad and your computer.
To get started, you will need to sign in to iCloud from your iPad and enables the Photo Stream feature from there. To do so, tap the Settings icon from then iPad's homescreen. Then, select iCloud from the left sidebar and sign in to the cloud service with your Apple ID.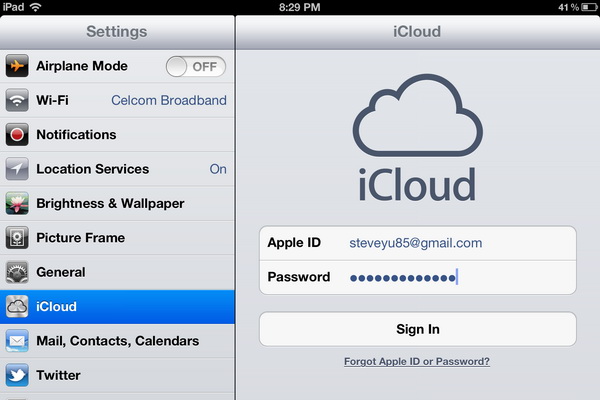 You will see a list of options including the Photo Stream.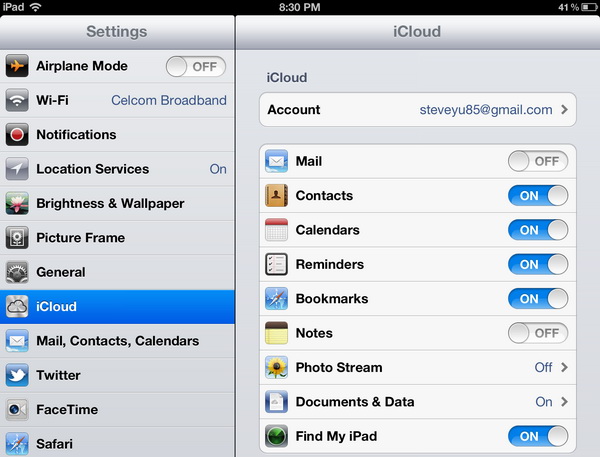 Now, turn on the Photo Stream service.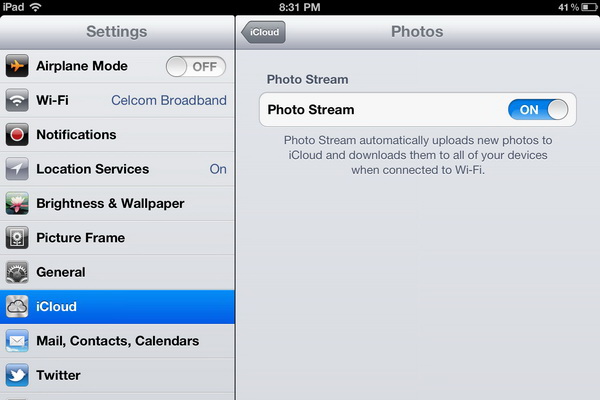 After that, you need to set up iCloud on your computer in order to use the Photo Stream feature (and other components of iCloud as well). To do so, you will need to download and install the freeware iCloud Control Panel on your computer. Note that Windows Vista SP2 or Windows 7 is required to run the application.
After successful installation, run the iCloud Control Panel. Sign in with the same Apple ID that you used to create your iCloud account.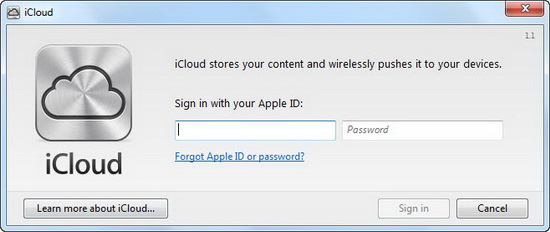 Once signed in, simply enable the Photo Stream option. Other options enable you to sync other data like mail, contacts, calendars, tasks and bookmarks.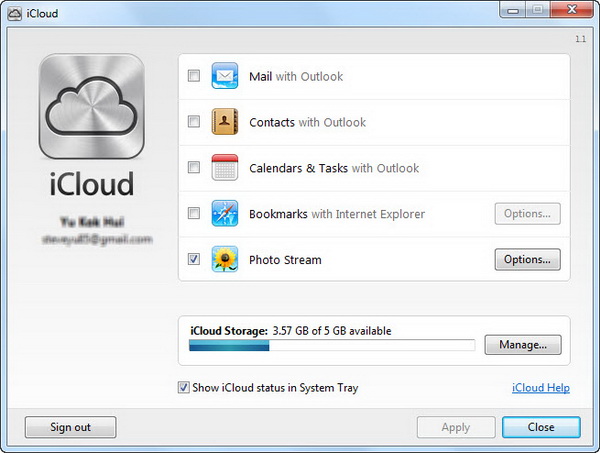 Now, the photos from your iPad are seamlessly pushed to your Photo Stream-enabled computer. The photos are stored under the My Photo Stream folder in your computer. Keep in mind that  Photo Stream will only transfer the photos snapped on your iPad after the feature is turned on. Meaning that, existing iPad photos will not appear on your computer.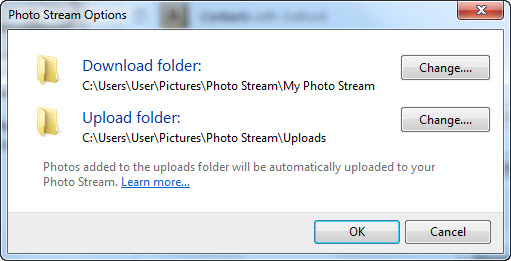 Besides that, Photo Stream also automatically downloads newly-added photos on your computer to the iPad. Simply put the photos that you want to transfer to the iPad in the Uploads folder. You can change the file paths of the Download and Upload folders if you want to.
So there you go on how to transfer photos automatically from the iPad to your computer.