How to Play FLV files in Windows Media Player?
'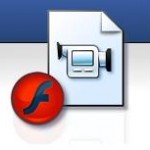 FLV aka Flash video files are becoming more and more popular on the internet. I am sure you are familiar with VLC Media Player or FLVPlayer which you use them to play FLV files that you've downloaded from Youtube or other video sharing sites, on your PC. How if you want play FLV files using Windows Media Player? By default, the useless WMP does not support playing FLV file format. But there is a way to play FLV files using WMP.
PlayFLV is a lightweight plugin that can enables Windows Media Player to play FLV files. It features all default functions that the other Flash Video Players may have such as zooming, skipping and full screen view. After installation, PlayFLV will create file association, binding FLV file format to WMP. Everytime you want to play FLV files, just double-click the FLV files and WMP will be open automatically open to play the flash video files.
Download PlayFLV Now | 300 KB