How to Hide Files and Folders on USB Drive?
'
On my previous post, I've shown you how to create password-protected partition on USB drive. This is one of the best measures for you to protect your confidential or important files and documents on the removable media. All your important files are safe because they are stored in the hidden and encrypted partition on your USB drive.
Another good method to protect the information in your USB drive is by hiding your files and folders on USB drive. WinMend Folder Hidden is a free folder protection application that safely and quickly hide files and folders in not only in your local hard drive partitions but also on your USB drive and other removable media.
Read also – 5 Free Tools to Lock/Hide Your Files and Folders With Ease
To use WinMend Folder Hidden, after successful installation, you are required to set a password on the first launch of this file and folder hiding tool. The password is needed every time you want to access this application.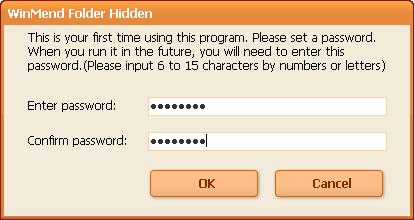 WinMend Folder Hidden has a straight forward interface. To hide a specific folder, click the "Hide Folder" button on the main window. Choose the folder that you want to hide and click OK. To hide file, use the "Hide File(s)" button. The "Unhide" button is used when you to want to unhide any file and folder.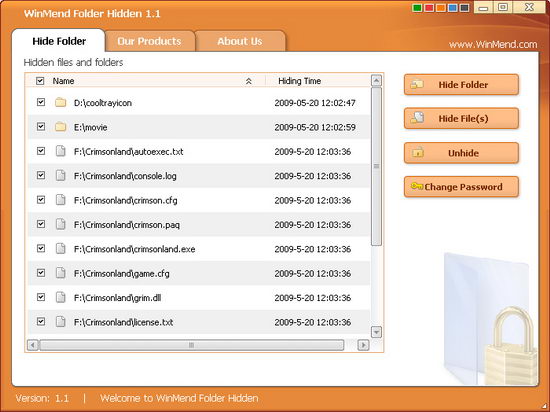 The hidden files/folders will be safely hidden whether the drive is accessed in another operating system on the same computer or reinstalled on another computer. The data is completely invisible to other programs or on other operating systems.
If you always pass your USB drive to other people from them to copy some files from the USB drive, you just need to use WinMend Folder Hidden. So that you don't have worry anymore that they might look into your private files and folders inside the USB drive.