How to Adjust Your MP3 Files to Play at Same Volume?
'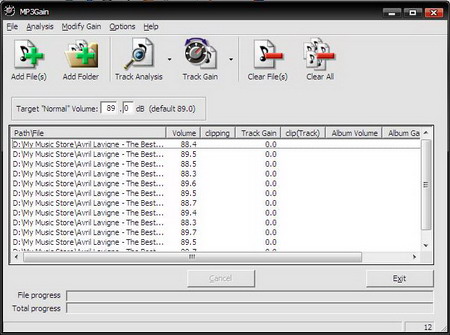 I am sure that you don't like to reach for the volume knob every time you play different songs on your computer or mp3 player, just because these songs don't play at same volume. I found this to be very tedious sometime, why can't these songs just play at the same volume? Luckily, I came across this free Windows application by accident, which will solve our problem for good. Introducing … MP3Gain – the free automatic MP3 volume normalizer!
MP3Gain is a simple application that serves one main purpose – to analyze and automatically adjust your MP3 files so that they play at the same volume. The changes MP3Gain makes are completely lossless, it adjusts the MP3 files without decoding or re-coding, so the quality remains the same as before the adjustment. You can change the volume as many times as you want, and the mp3 will sound just as good (or just as bad!) as it did before you started.

Download MP3Gain Now | 652KB
P.S. : Want to make your MP3 songs louder? Try Mp3 Volumer.