Free Driver Update Software that Keep Your Computer Hardware Device Drivers Up To Date
'
Software update checker is a life saver when it comes to updating your installed Windows applications to the latest versions. Similarly, your Windows hardware device drivers also need updates but not as frequent as keeping your installed software up to date. Many agree that updating hardware drivers is a tedious job if it is done manually, meaning that you may spend hours of your valuable time to hunt for the new driver versions on hardware manufacturer's websites. That is the reason why most of computer hardware drivers are outdated and this may include your computer hardware drivers too!
Why you need to update drivers? Well, new drivers may provide additional functionality and compatibility with new applications or they may just fix a problem that was found in the older driver release. Without drivers being kept up-to-date, your PC may encounter a series of problems, from the relatively minor, like buggy and poor to perform devices, to the more major like device malfunction, conflicts and even complete system crashes. Thus, by using up-to-date drivers, you will certainly experience fewer crashes, blue screens, errors and other computer problems due to outdated drivers.
Hunting down new drivers is now a thing of the past. Just as you will use software update checkers like FileHippo Update Checker, Update Star etc to keep your software up to date, with just a few mouse clicks. There is also handy tool a.k.a driver update software that can automate the process of updating hardware drivers, saving hours of your precious time. Here are 3 free driver update software that keep your Windows hardware device drivers up to date.
1. DriverMax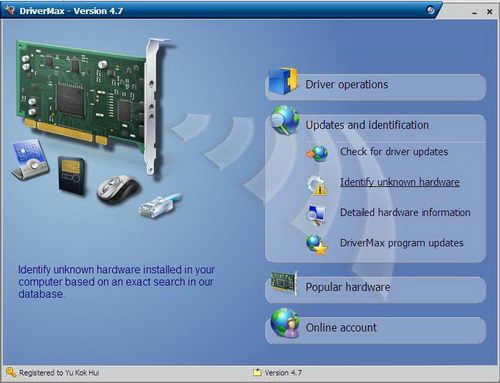 Driver Max is a must-have free handy tool for your Windows. It can backup and restore drivers with ease, identify unknown hardware drivers and of course, check your drivers for the new versions. It requires registration in order to use the driver update feature. On the main window, go to Drivers and Identification and click "Check for driver updates" button. Driver Max will checking for out-dated drivers and returns a list of new drivers for the out-dated drivers. You can then download and install the drivers using Driver Max. 
Download Driver Max Now | 2.91 MB
2. RadarSync 2009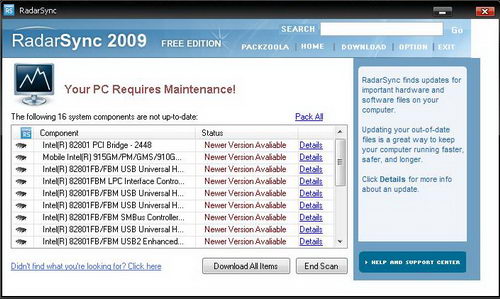 RadarSync 2009 is a driver update utility as well as a software update checker application. It scans your computer for out-dated hardware device drivers and softwares. On the main window, click "Scan my system" button to start scanning process. Scanning is fast and a list of out-dated drivers and software will be listed. Detailed information and version details are provided. You can choose to download all driver updates as well as software updates by clicking the "Download all items" button or you can download only some specific drivers. Click the "Details" button allows you to view driver/application version history with option to download a specific version of the driver or application. 
Download RadarSync 2009 Now | 4.34 MB
3. 3DP Chip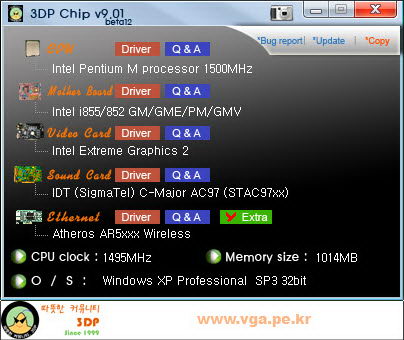 3DP Chip is a portable Windows driver update utility. It displays information about your devices such as CPU, motherboard, graphic card, sound card and ethernet network card. Each device is provided with a download button containing link to the latest version of the device driver on the manufacturer's website.
Download 3DP Chip Now | 908 KB