FileHippo App Manager ensures your software are up-to-date
'
FileHippo.com is one of the popular websites to download newest freeware and shareware. To make it easier to keep your software up-to-date, the software download site has its own free software checker – the FileHippo App Manager (previously FileHippo Update Checker).
The program has a clean and straightforward interface. It will scan your computer for outdated software and enables you to download and install latest versions of the software within the program.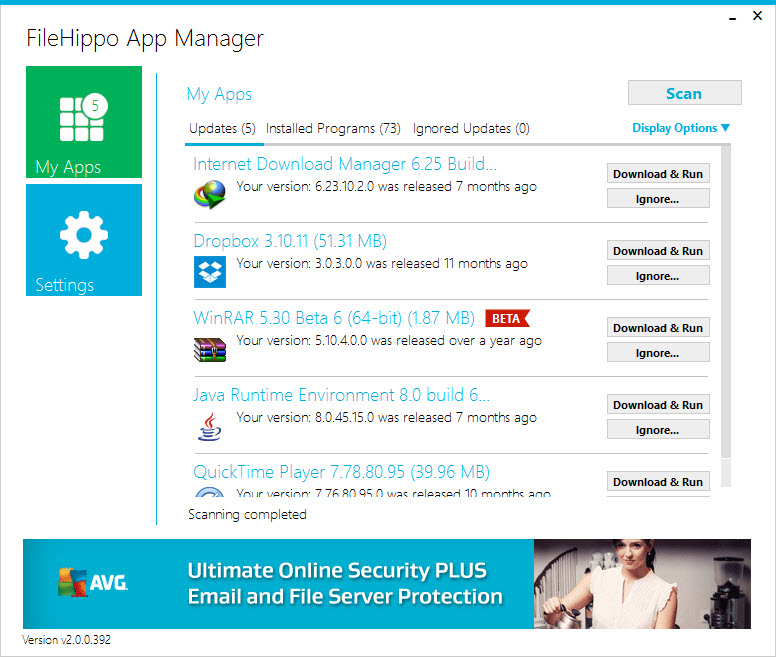 However, keep in mind that FileHippo App Manager only supports software available in its database. If you couldn't find your software in FileHippo.com, you can forget about getting new updates from the program. You can check for supported software (with green tick icon) under the Installed Programs tab.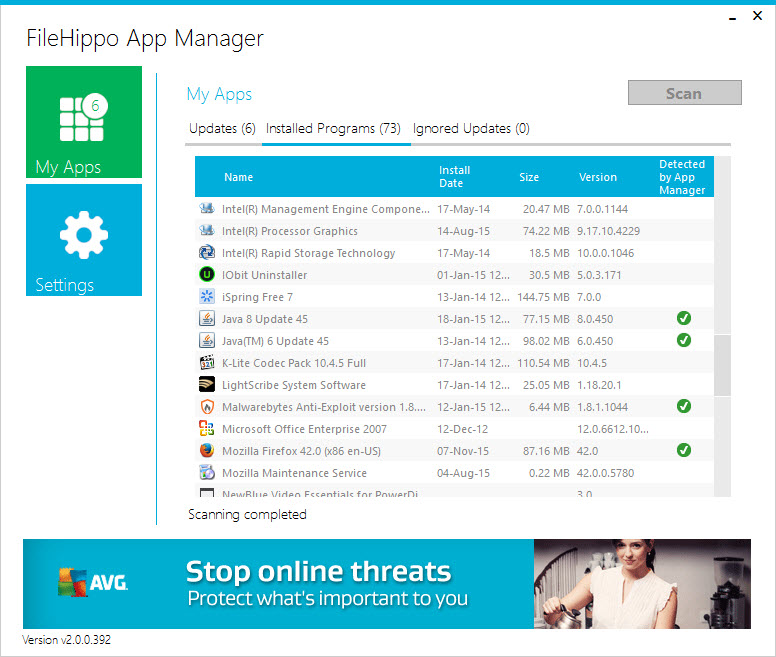 By default, the scan result includes beta updates. If you prefer only stable versions, you can disable beta updates from Display Options drop-down menu.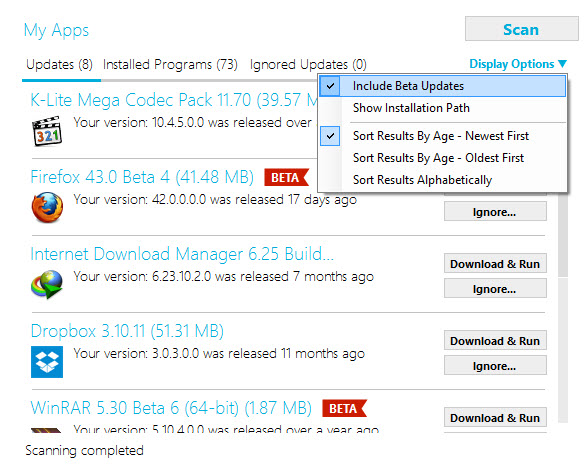 To update a software, simply click on the Download & Run button. The installer will automatically run after download is completed. If you want to skip update for a particular software, click the Ignore button and it will go under Ignored Updates tab.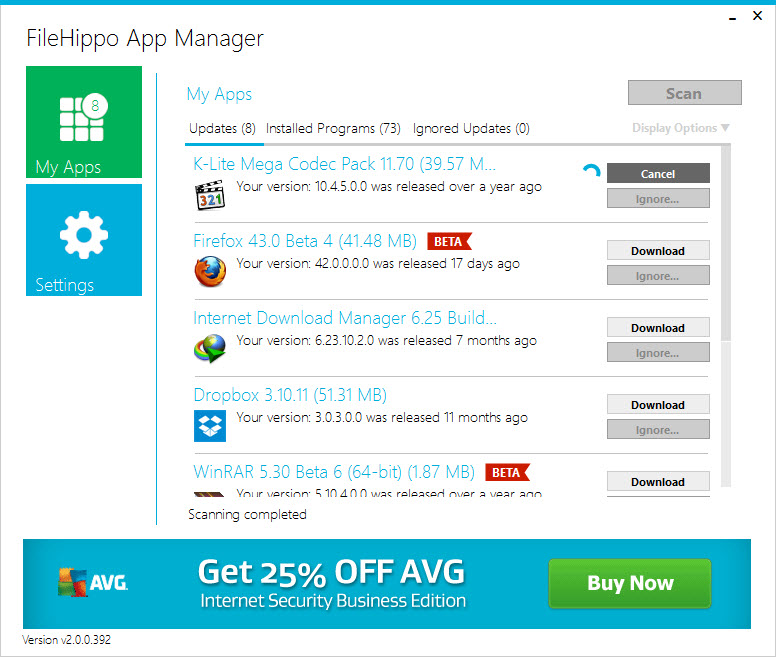 In the Settings, you can configure FileHippo App Manager to scan for updates at Windows startup or schedule a daily scan. You can also specify custom scan locations.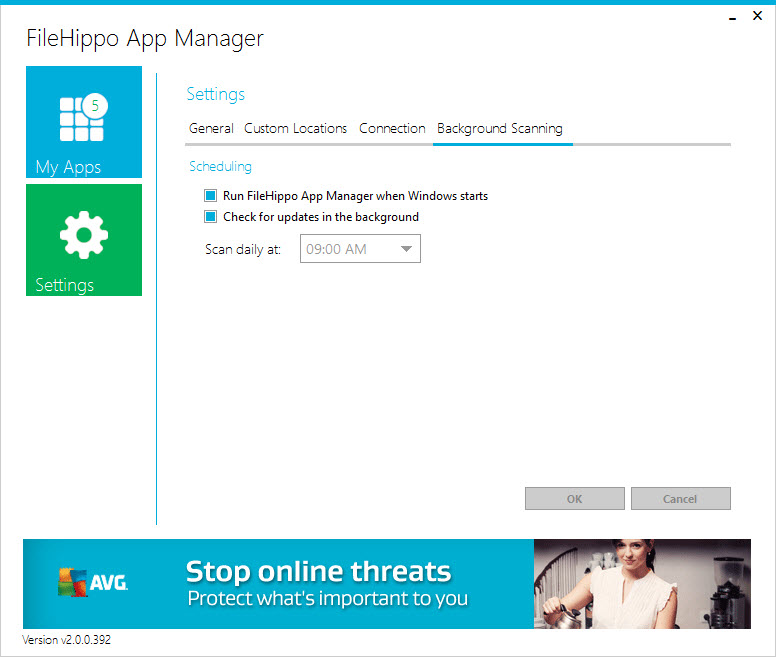 FileHippo App Manager is free for download and is compatible with Windows 10, Windows 8.1/8, Windows 7, Vista, XP, 2003 and 2000. Requires Microsoft .NET Framework 4.0 to run.