How to add falling snow effect on Windows 10?
'
Christmas day is less than a month from now. How would you like to see falling snow effect on your Windows 10?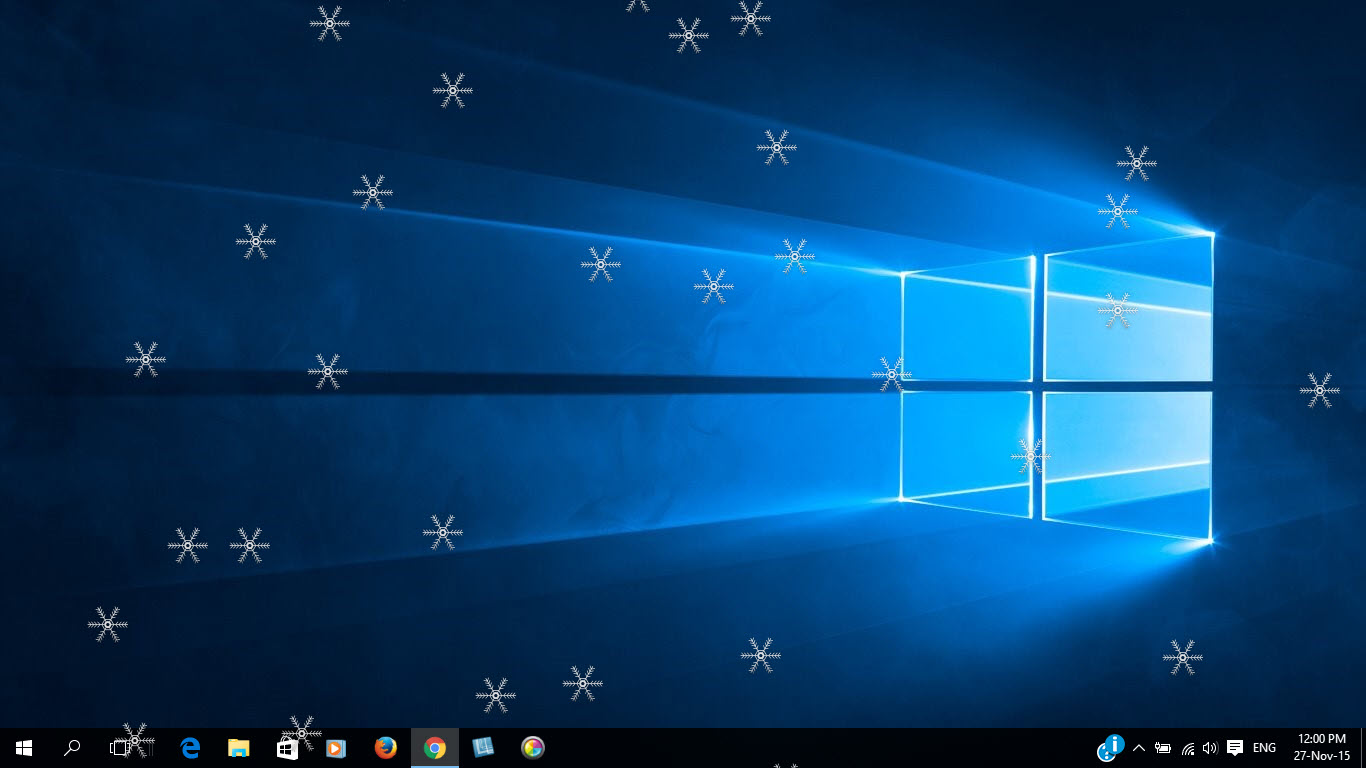 DesktopSnowOK is a lightweight portable tool that enables you to experience the falling snow effect on your desktop. We've written about this tiny tool before, which was three years ago. The latest version 2.99, released on October 19 is fully compatible with both 32-bit and 64-bit version of Windows 10.
This tool doesn't require any installation. Simply run the DesktopSnowOK executable file from the downloaded zip file. In the main window, you can choose your preferred number of flakes (5 to 64) falling down on your desktop. The transparency and speed of the falling flakes can be configured too. There are a huge collection of images or textures to select from. You can select different sizes and shapes of flakes, stars, flowers, hearts and even ball shapes!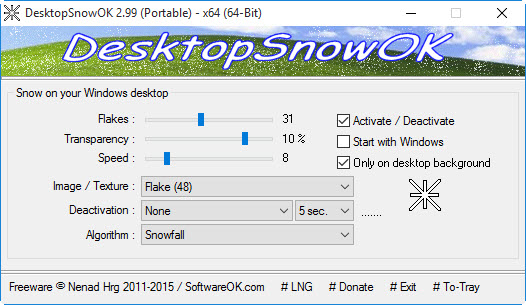 Also, you can set the falling snow effect to stop temporarily when the program detects activity on your desktop like you move your mouse or/and press a key. Other than that, there is checkbox to activate or deactivate the snow effect. You can choose to start with Windows or display the snow effect only on desktop background (recommended).
This tool is free for download and is compatible with both 32-bit and 64-bit version of Windows 10, Windows 8, Windows 7, Vista and XP.