Download Your Favourite Manga from OneManga, MangaFox and MangaHut
'
DomDomSoft Manga Downloader is a free lightweight download manager that allows you to download your favourite manga from popular manga sites like OneManga. MangaFox and MangaHut.
This download manager is just the right tool for manga lover who prefers to read manga offline and also for those who love to keep their digital manga as collection. I need this tool simply because I hate clicking the next page button and wait for the next page to load. I prefer to download all the pages for a chapter and read them in one go.
On the main window of DomDomSoft Manga Downloader, you will see a list of manga title at the left hand side. Scroll to find your favourite manga title for download or you can use the search box. Okay, I found mine, it's Naruto.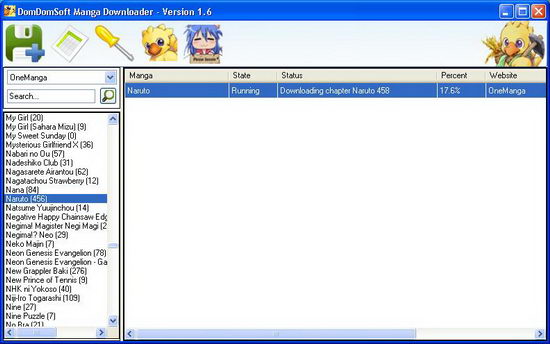 Double click on your manga title and a window will pop up. From here, you can view the manga information and choose which chapter you want to download. By default, your download will go to Drive C://Manga Name. You can change the default download directory in the Options from the main window.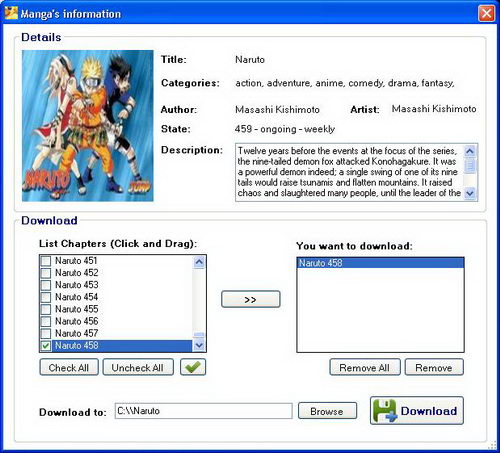 Once you are done picking the chapters you want to download, click the Download button to begin download. You can view the status of your download from the main window.
DomDomSoft Manga Downloader is portable, so no installation is required. Just run the executable file to use it.