Download Best Free Security Applications with Anti-Malware Toolkit
'
Are you searching for free security applications on the internet to help you get rid of malware and spyware from your computer? But you don't want to waste your valuable time to hunt for these tools and download them separately.
Anti-Malware Toolkit is the best solution to you. It is a free application that helps you get the programs you need for computer security. Anti-Malware Toolkit acts as a downloader and one stop that automatically downloads all of the recommended anti-malware programs for you, to help you keep your computer safe, secure and clean from malware. It saves you a lot of time, because you can get all the security applications through Anti-Malware Toolkit, instead of wasting time wondering around the web to get the right security software.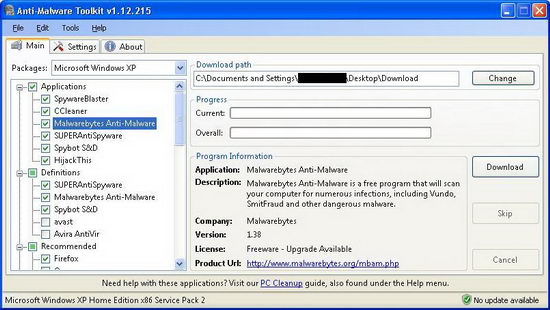 Some of the best security applications offered for download in the Anti-Malware Toolkit are popular anti-malware applications like CCleaner, Spybot S&D, Malwarebytes Anti-Malware and Hijack This. Others are Spyware Blaster and SUPERAntispyware. Just select the applications that you prefer and click the "Download" button to begin download the setup installers.
Besides the security applications, Anti-Malware Toolkit also recommended a score of useful applications for download like Firefox, avast, Avira Antivir, IObit SmartDefrag and more. Also in the download package are great utilites like Unlocker, Windows Installer Cleanup, Process Explorer.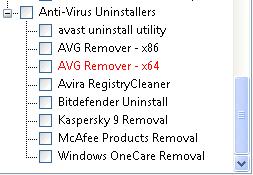 In addition, you can grab 7 anti-virus uninstallers directly from Anti-Malware Toolkit.
Read also – Completely Remove Your Anti-Virus Software With 8 Anti-Virus Removal Tools
Anti-Malware Toolkit requires .NET Framework 2.0 to work perfectly. With so much great applications that you can download directly from Anti-Malware Toolkit, this security software downloader is definitely the application that you don't want to miss.