Completely Remove AVG Anti-Virus with AVG Remover
'
I has introduced you with Norton Removal Tool 2009 on my previous post. Norton Removal Tool 2009 is a handy tool to remove several Norton security products including Norton Anti Virus, Norton Internet Security, Norton AntiSpam and more, from your Windows.  You only need this tool if only the un-installation process did not work using the Windows Add/Remove Programs.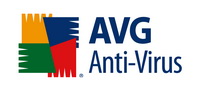 That's for Norton software products. How about AVG Anti-Virus? Many users initially will use AVG Free version and will switch to other Anti-Virus products later especially when they find free offers for full version Anti-Virus software. So many will have the tendency to remove AVG and install others Anti-Virus like Kaspersky, McAfee and more.
The problem is if you are using the Windows Add/Remove Programs to uninstall AVG Free Anti-Virus from your Windows, there will be leftover files on your computer such as registry entries after the removal. This will gives your trouble when you try to install new Anti-Virus software. Therefore, you need to remove the leftover registry entries.
AVG Remover is a Windows utility that removes all parts of AVG installation on your computer, including registry entries, installation and user files on your disk, etc. AVG Remover is a lifesaver in case the AVG has refused to be remove or repair installation process has failed repeatedly.