Capture and Download Maps from Google Maps with Google Map Buddy
'
Google Map Buddy is a freeware utility that allows you to capture your desired area from any location in Google Maps and download it as images to your computer. This utility is very useful for those who want to create maps from Google Maps.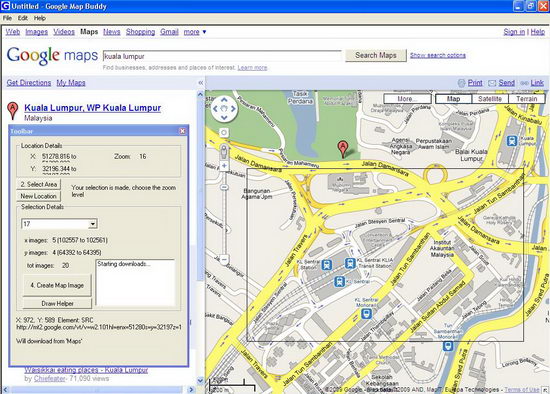 Using this portable application is easy, you need to navigate to your desired location on Google Maps, then draw a selection around the area for which you would like to create a map. Next, choose the zoom level and finally, hit the "Create Map Image" to download the map images to your desktop.
Here is some key features of Google Map Buddy.
Capture your Google Maps offline and store them as images on your hard drive
Print out maps of entire cities at zoom levels that would take hours to put together with the current Google facility
You can forget about print screening to your Paint program and try Google Map Buddy now.