Block data collection in Windows 10 with Destroy Windows 10 Spying
By Steve Yu on November 7, 2015
@steveyu85
'
There are growing privacy concerns around Windows 10. O&O ShutUp 10 (in our previous entry) is a handy tool to disable various privacy settings in the new OS, all in one interface. Destroy Windows 10 Spying is yet another free antispy tool available.
The portable Windows spying removal tool comes in handy in helping you to block data collection in Windows 10. It removes all spying apps and domains with a single click, in the main window.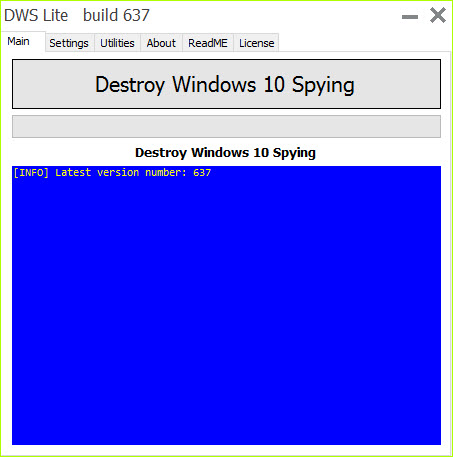 You might want to check out the Settings tab before you actually hit the "Destroy Windows 10 Spying" button. Here, you get to see what will be deleted from your system. Besides removing spying apps and block spy domains in Windows Firewall, the tool also remove Windows Defender and Windows 10 metro apps.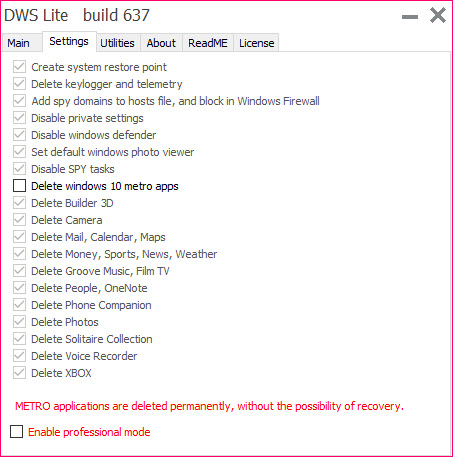 If you want to keep all or some of the pre-installed apps, check the box at the bottom to enable professional mode. Then, check "Delete windows 10 metro apps" option, follow by unchecking the apps that you want to keep. Finally, uncheck "Delete windows 10 metro apps" option.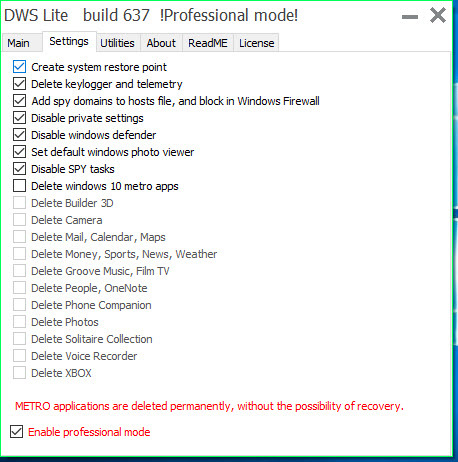 In the Utilities tab, you can enable/disable Windows Update, plus removing Office 2016 telemetry.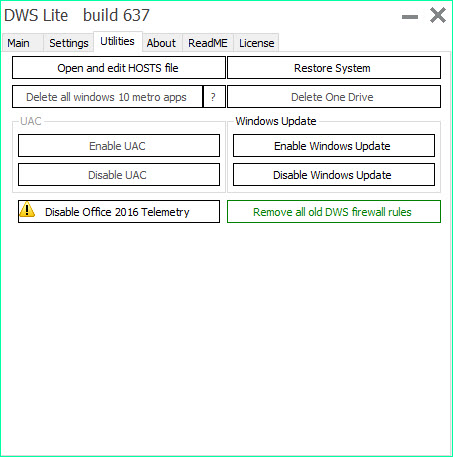 Destroy Windows 10 Spying is free for download and is compatible with Windows 10, Windows 8.1/8, Windows 7, Server 2008 and Server 2012 RC.
Download Destroy Windows 10 Spying
Related
Steve Yu is a technology blogger with ten years blogging experience under his belt. He is the founder of MyTechQuest.com or just MTQ.
Social Count

Android

Latest Articles

Latest Windows 10

Latest Freeware

Find Us on Facebook
Copyright © 2007 - 2017 My Tech Quest. All rights reserved. Powered by Wordpress and Hostgator.