Free Antivirus 2013 from Chinese Search Giant Baidu
'
Nowadays we are spoiled with the choices of free antivirus that we can download and install for free on our system. AVG, Avira, Avast, Panda Cloud Antivirus, Microsoft Security Essentials, just to name a few. And now, Chinese search giant Baidu has joined in the bandwagon with the release of its free antivirus product for Windows. It's called Baidu Antivirus 2013.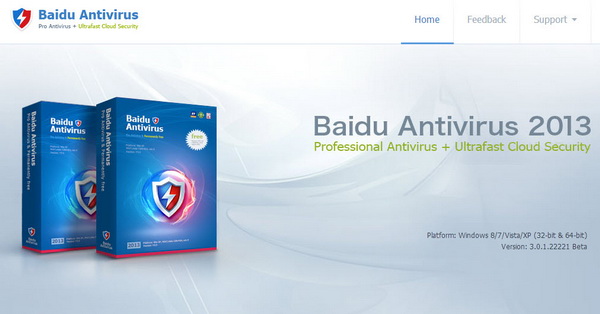 Baidu Antivirus 2013, currently in beta stage, comes with multiple detection engines, at which the software will intelligently auto choose different engines to scan the computer. The engines include Baidu's own Antivirus engine, Baidu Cloud Security engine and Avira Antivirus engine.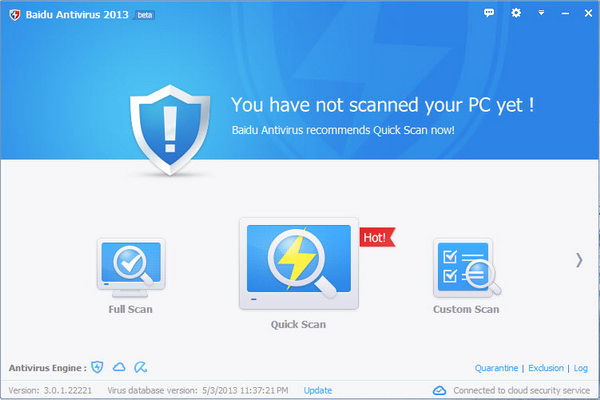 You can run Baidu Antivirus 2013 alongside with your current security application as the software is compatible with 10 mainstream security software perfectly. In our test, we can run Baidu Antivirus 2013 without conflict with Bitdefender Internet Security 2014 Beta.
The software comes with file system protection, proactive defense against latest threats, web access protection and self-defense (blocks outside attempts to block Baidu Antivirus).
Baidu Antivirus 2013 has a small system footprint with memory consumption of around 10MB. The installation package is around 11MB. The software works with both 32-bit and 64-bit versions of Windows 8, Windows 7, Vista and XP.