Use AVG Remover 2014 to completely remove AVG 2014 Products
'
A newer version of AVG Remover tool will follow suit after every release of new lineup of AVG's security products. AVG Remover 2014 was released earlier this month together with AVG 2014 products.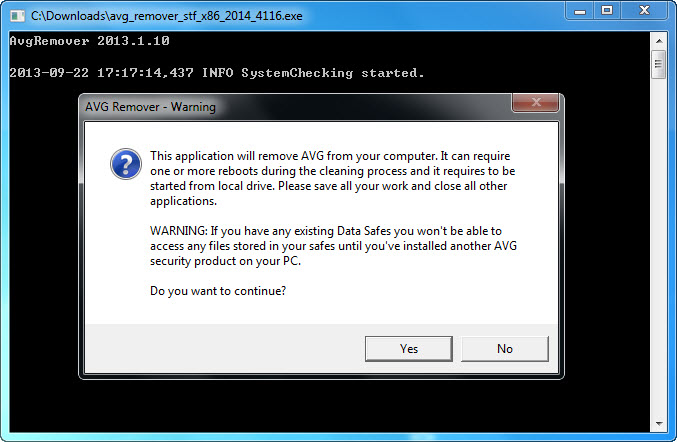 The latest AVG Remover tool enables users to completely uninstall any of AVG security products including the 2014 version – AVG Antivirus Free 2014, AVG Antivirus 2014, AVG Internet Security 2014 and AVG Premium Security 2014. 
The removal tool helps you remove registry items, installation files, user files, content from the Virus Vault and more, from your AVG installation. You are required to restart your system to complete the uninstallation.
However, you should only use this tool to remove a failed installation or a damaged AVG product, otherwise you can opt for normal uninstallation process.
AVG Remover 2014 is portable and is designed to work with Windows 8, Windows 7, Vista and XP.