AVG Antivirus Free 2016 comes with cloud-based protection, supports Windows 10
'
Leading security product vendor AVG has recently announced the availability of AVG Antivirus Free 2016, with full support for Windows 10.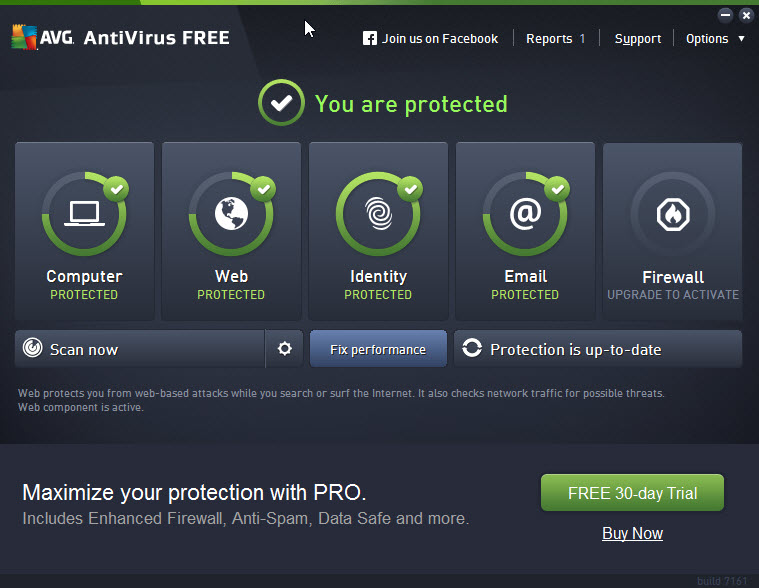 The new version of the free security product now includes real-time cloud-based protection which helps instantly spot new malware outbreaks using up-to-the-minute cloud-based crowd intelligence. Thanks to the combination of advanced artificial intelligence and crowd-sourced data, new threats are discovered in real-time way before the people at AVG has catalogued the threats.
Last but not least, AVG Antivirus Free and other security products and suites from the vendor will now be auto-updated on a continual basis. This means that you don't have to worry about keeping the program up-to-date.
AVG Antivirus Free 2016 is free for download and is compatible with Windows 10, Windows 8.1/8, Windows 7, Vista and XP.
Download AVG Antivirus Free 2016 (web installer)
You can download the offline setup installer of AVG Anti-Virus Free edition 2016 from filehippo.com. The installers are available in both 32-bit and 64-bit edition.
Download AVG Anti-Virus Free 2016 32-Bit (205.84 MB)
Download AVG Anti-Virus Free 2016 64-Bit (226.01 MB)