AppRemover 3.0 Supports Removal of Public File Sharing Applications
'
AppRemover is well-known for its ability to help you completely and easily remove "stubborn" security applications i.e. antivirus and anti-spyware,  from your system at no cost.
Now AppRemover can do more than that. With the release of newer version 3.0 recently, you can run AppRemover to assist the removal of public file sharing applications such as uTorrent, BitComet, eMule and more. Moreover, AppRemover 3.0 has a new and cleaner user interface.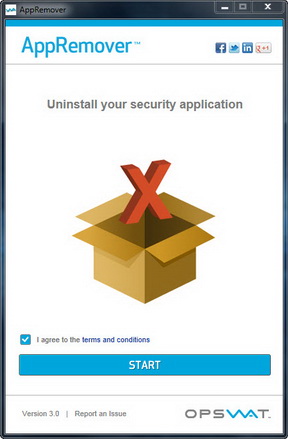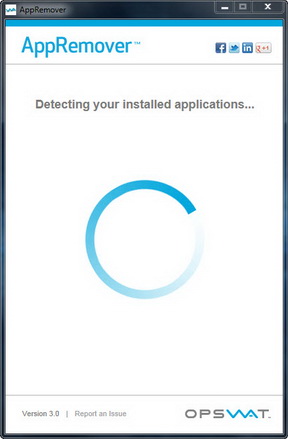 AppRemover 3.0 will shows you a list of the security applications and public file sharing applications installed on your computer after the scanning process. Then, you can choose which of these applications to remove.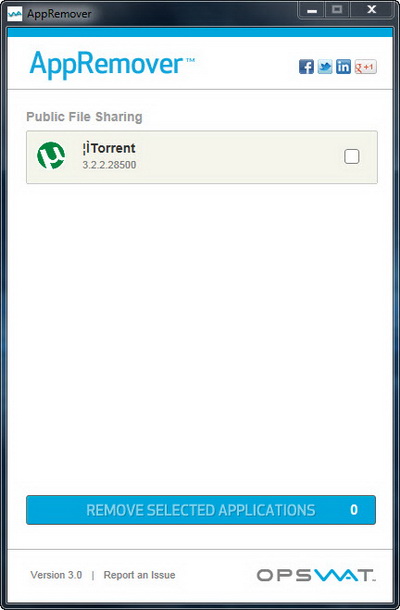 AppRemover currently supports removal of more than 100 different security applications and more than 10 public sharing applications. To view the complete list of supports applications, head over to this page.
AppRemover requires no installation as it is portable. However, the AppRemover download does includes OPSWAT Security Toolbar setup. On the first run, you are asked to install the toolbar. You can somehow skip the installation (as it's optional) by choosing the third option in the window similar to the screenshot below.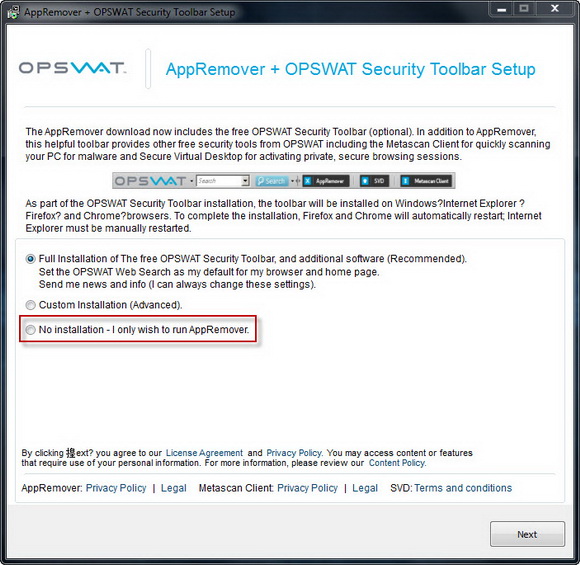 AppRemover is free for download and is compatible with Windows 8, Windows 7, Vista and XP.