AdwCleaner removes adware and unwanted toolbars in Windows 10
'
AdwCleaner has been updated to support Windows 10. The free and portable application helps you to clean up your computer from adware, unwanted toolbars, Potentially Unwanted Programs (PUP) and browser hijackers.
The application has improved since the last time we'd it reviewed, which was more than two years ago. Back then, user had no say over which program or toolbars to stay and which to be removed. But now, you can. 🙂
AdwCleaner has a straightforward interface. In the main screen, click the "Scan" button to look for unwanted programs and toolbars in your computer. The search results are organised into 8 tabs : Services, Folders, Files, Shortcuts, Scheduled Tasks, Registry, Firefox and Chrome.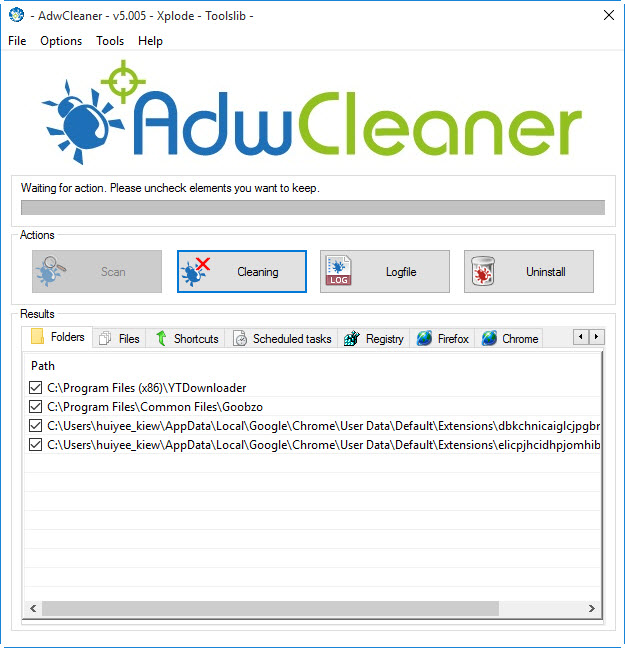 Make sure you check every tabs before hitting the "Cleaning" button, because there might be false positive. Please uncheck programs or toolbars that you want to keep.
In addition to that, check out the Options menu at the top left of the interface where you can reset a handful of Windows settings with just a click.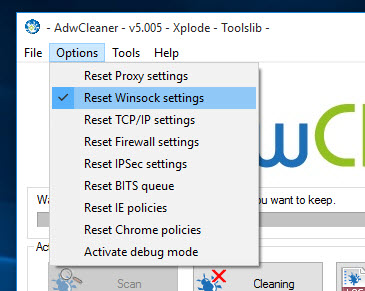 AdwCleaner is free for download and is compatible with Windows 10, Windows 8, Windows 7, Vista and XP.