9 Free Antivirus Software for Windows
'
Looking for free antivirus software to protect your PC against malicious virus infections? Well, you're in luck! Here, I've compiled a list of 9 free antivirus programs for your windows. Browse and find which one that suits you.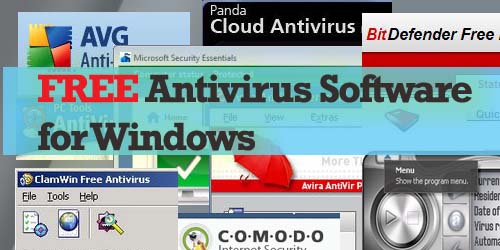 The free antivirus include Avast! Home Edition, AVG Free, Avira Antivir Personal, Bitdefender 10 Free, Clamwin, Cloud Antivirus, Comodo Internet Security, Microsoft Security Essentials Beta and PC Tools Antivirus Free.
Avast! Home Edition

Avast! Home Edition is a free anti-virus program with spyware protection. It is one of the best free anti-virus software on the market. Its features include anti-spyware, web shield, anti-rootkit, P2P and IM shields etc.
AVG Free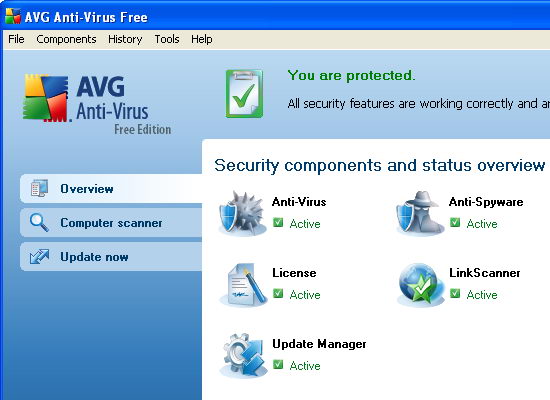 AVG Anti-Virus Free Edition is a trusted antivirus and antispyware protection for Windows available to download for free. In addition, the new included LinkScanner Active Surf-Shield enables you to check and verify the safety of web pages when you're about to click that link. It also scans all the links returned from search results in search engines such as Google, Yahoo! and MSN, and places a safety rating (or flag) next to each link.
Avira Antivir Personal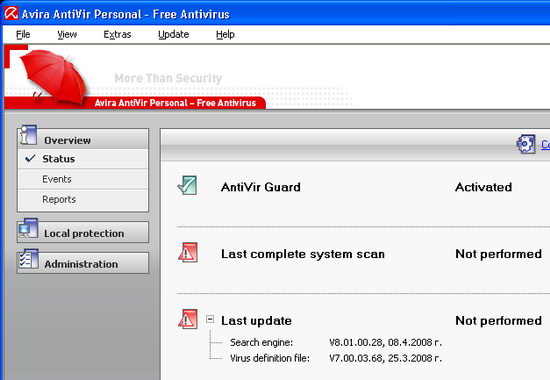 Avira Antivir Personal constantly and rapidly scans your computer for malicious programs such as viruses, Trojans, backdoor programs, hoaxes, worms, dialers etc. It monitors every action executed by the user or the operating system and reacts promptly when a malicious program is detected.
Download Avira Antivir Personal
Bitdefender 10 Free Edition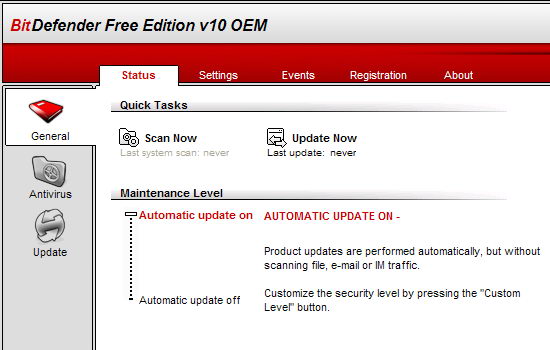 BitDefender Free Edition uses the same ICSA Labs certified scanning engines found in other BitDefender products, allowing you to enjoy basic virus protection for no cost at all. BitDefender Free Edition is an on-demand virus scanner, which is best used in a system recovery or forensics role.
Download Bitdefender 10 Free Edition
Clamwin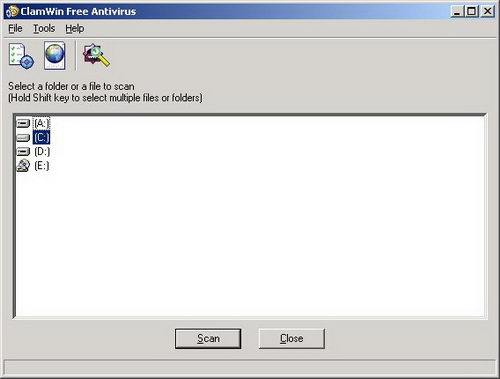 Clamwin is an open-source anti-virus program for Windows. It features includes scanning scheduler, standalone virus scanner and right-click menu integration to Windows Explorer, addin to Microsoft Outlook to remove virus-infected attachments automatically and more.
Unlike other anti-virus program, ClamWin does not include an on-access real-time scanner. You need to manually scan a file in order to detect a virus or spyware.
Cloud Antivirus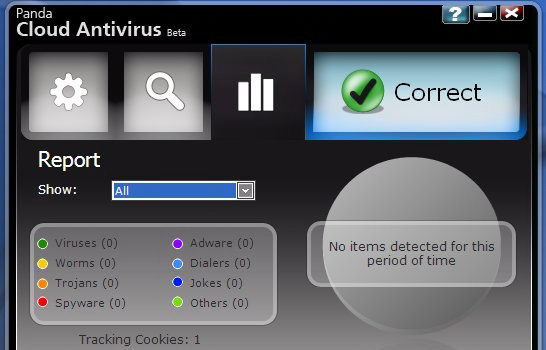 Cloud Antivirus, a free security product from Panda Security, is the first free cloud-based antivirus thin-client. It consists of a lightweight antivirus agent that is connected to the web, in real-time to PandaLabs' Collective Intelligence servers to protect your computer faster against the newest malware variants. Cloud Antivirus barely consumes any PC resources.
Comodo Internet Security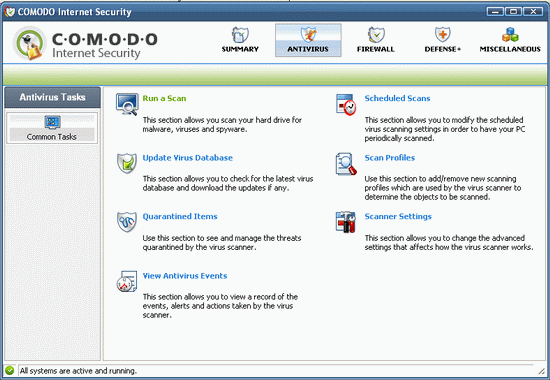 Comodo Internet Security is a free all-in-one security software that keeps your computer completely safe from viruses and internet threats. This software combines 3 critical desktop security products in one application :
Antivirus – powerful protection against infection
Firewall – enterprise class protection against internet attacks
Defense + Host Intrusion Prevention System
Comodo Internet Security comes with a free 30 day trial of LivePCSupport.
Download Comodo Internet Security
Microsoft Security Essentials Beta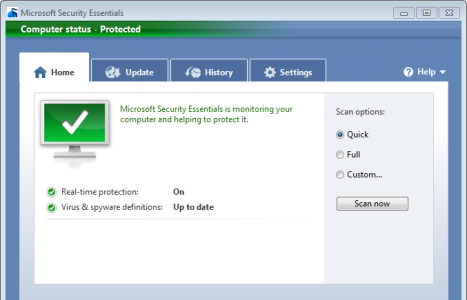 With Microsoft Security Essentials Beta, you get high-quality protection against viruses and spyware, including Trojans, worms and other malicious software. Updates and upgrades are automatic, so there's no need to worry about having the latest protection. It's easy to tell if you're protected – when the Security Essentials icon is green, your status is good. It's as simple as that.
Download Microsoft Security Essentials Beta
PC Tools Antivirus Free Edition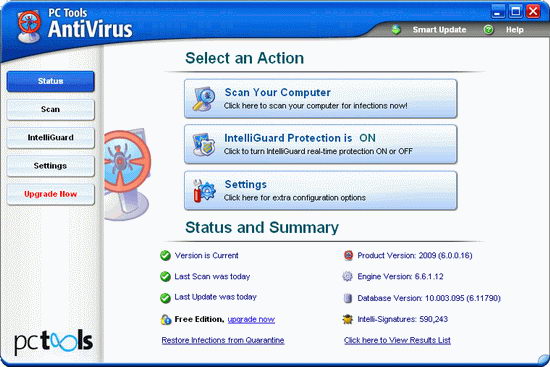 Download PC Tools Antivirus Free Edition
If you are currently using free antivirus software, which one that you're using now? Which one do you think is the best free antivirus? As for me, I love Avira Antivir.