42 Free Animated Christmas Trees, Globes and more for your Windows desktop
'
If you are looking for Christmas decorations for your Windows desktop, look no further than get-xmas.com. The website has more than enough decorations to set you and your desktop in the mood for the holiday season.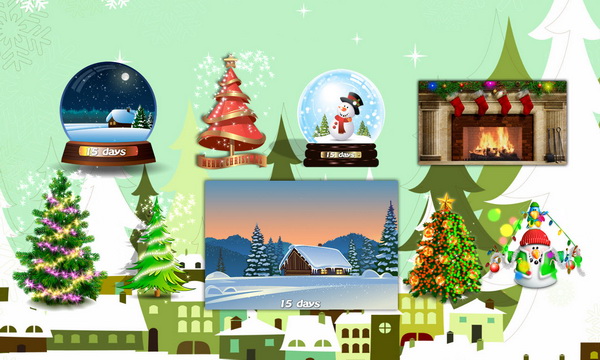 This year at get-xmas.com, they have prepared a combination of 42 animated Christmas trees, globes, snow effect and snowflakes cursor, all as free download. There were only 25 decorations back in 2012.

The Christmas decoration can be set to optionally stay on top of Windows or run automatically at start up. The setting can be configured by right-clicking on the tree. You can adjust the transparency of the tree as well. Newer decoration has extra features like countdown timer (choose from Christmas, New Year or Julian Christmas) and let you set the speed of animation.
The Christmas decorations can be downloaded separately from http://get-xmas.com/ or get all in a single zip file (look for the download link at the end of article). They require no installation. Just run the executable file from the zip archive to bring the Christmas decoration to your desktop. You can load your desktop with as many as Christmas decorations you like. Every decoration can appears more than once. 🙂