15 Animated Halloween Screensavers for Windows Desktop
'
So you already have the Halloween theme for Windows 7, next is to display Halloween screensaver on your desktop.
Over here, I've prepared a collection of 15 animated Halloween screensavers for your Windows desktop. All the screensavers are from American Greetings. Check them out. They are all free for download and definitely 100% spyware and adware free.
Note : The screensavers from American Greetings require site registration with a valid e-mail address. When you click on the "Download Now" button, a window will appear that prompt you to create an account with American Greetings.
[UPDATE 21/12/2017] : American Greetings no longer host all the following animated Halloween screensavers. Sorry about that. 
Pumpkin Time
A slideshow of photos of pumpkins and jack-o-lanterns carved in the traditional Halloween way.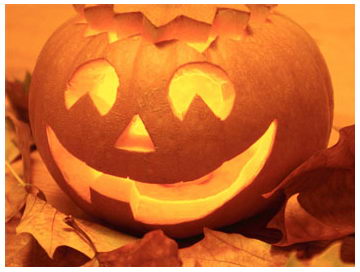 Download Pumpkin Time screensaver
Cascading Candy Corn
Colorful, three-dimensional candy corn tumbles downward on a dramatic black background.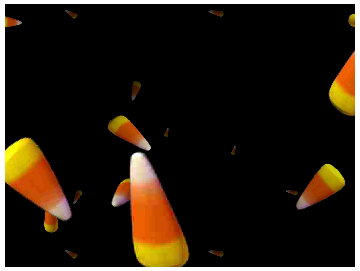 Download Cascading Candy Corn screensaver
Ghosts and Phantoms
A full moon illuminates the bare trees and reveals some ghostly shapes and images through the mist.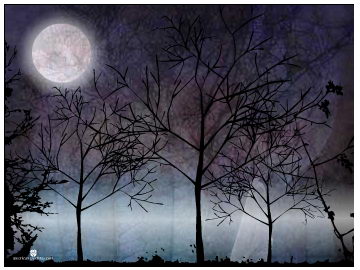 Download Ghosts and Phantoms screensaver
Boogie Bones
A skeleton comes out of a coffin to dance it up in the graveyard, if he can keep it all together.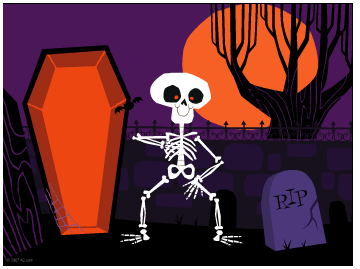 Download Boogie Bones screensaver
Haunted Halloween
Take a scary stroll up to a haunted house in one of the coolest 3D screensavers you'll see anywhere.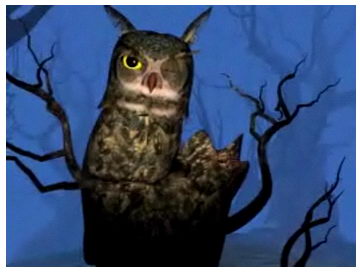 Download Haunted Halloween screensaver
Country Halloween
A misty autumn setting of a farmhouse in twilight visited suddenly by shadowy wings, a black cat, and jack-o-lanterns by nightfall.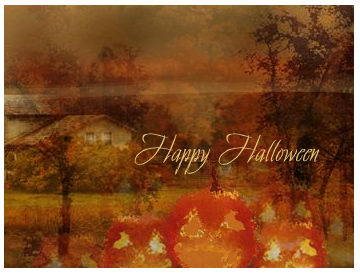 Download Country Halloween screensaver
Jack-o-Lanterns
Watch as different faces are carved into jack-o-lanterns.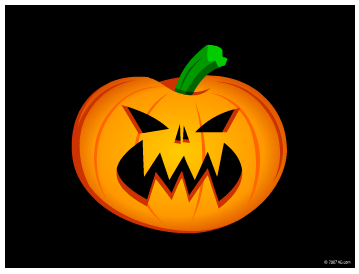 Download Jack-o-Lanterns screensaver
Scary Black Cat
If you're looking for creepy, this close-up view of an annoyed black kitty with spooky yellow eyes will do the trick.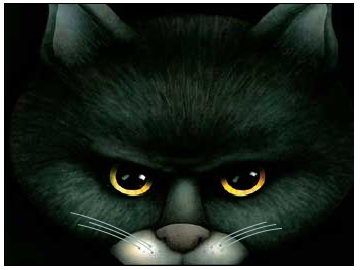 Download Scary Black Cat screensaver
Halloween Pet Parade
Sure, you've seen dogs and cats dressed up for Halloween before, but you know it's cute and irresistible every time.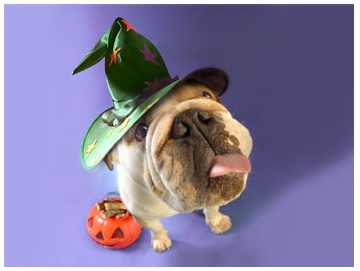 Download Halloween Pet Parade screensaver
Magic and Mystery
Two glowing yellow eyes, an owl in silhouette, and the orange sky and tangled vegetation of an enchanted forest deliver a haunting Halloween message.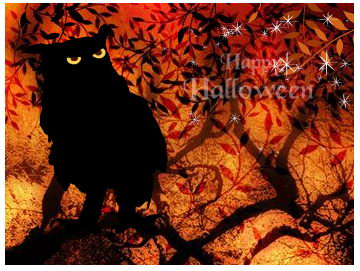 Download Magic and Mystery screensaver
Silly Monsters
Not so scary bats, ghosts, and ghouls haunt this playful Halloween screensaver.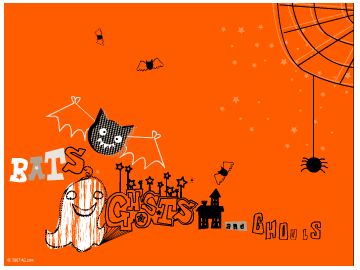 Download Silly Monsters screensaver
Barnyard Halloween
The barnyard animals are all dressed up in their costumes and having their Halloween hoedown.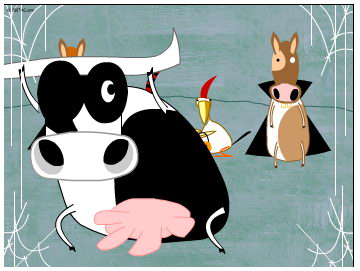 Download Barnyard Halloween screensaver
Magical Halloween
An ugly witch works some magic on herself and turns into buxom hottie!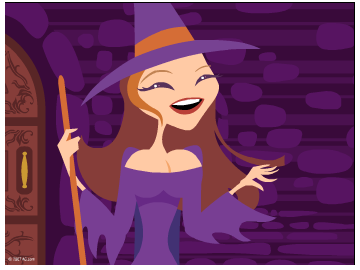 Download Magical Halloween screensaver
City Witch
No creepy cottage in the forest for this witch. She's a trendy sorceress taking in a little night life.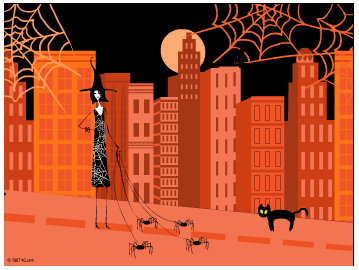 Download City Witch screensaver
Scratching the Surface
A black cat has a Halloween message to send and a big wall to scratch it on.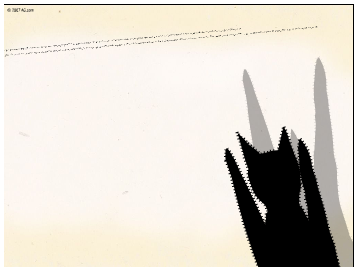 Download Scratching the Surface screensaver
Enjoy the screensavers! 🙂