How to access WhatsApp Web in Microsoft Edge Browser?
'
WhatsApp has voiced out its intention to bring the web version of the cross-platform mobile messaging app to Microsoft Edge browser. That was what the developer told users four months ago. Well, what if we say that you can use WhatsApp Web right now in Edge browser, even though WhatsApp Web isn't supported yet.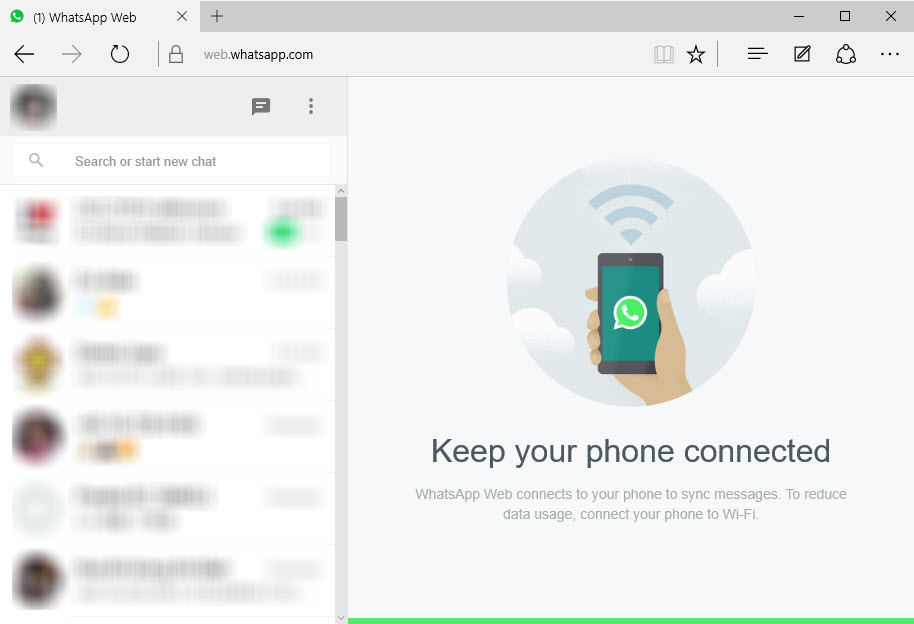 To make this work, you will need to use the emulation tool found in Edge browser. FYI, the tool allows web developers to check out how their web pages look on different web browsers.
As you know, WhatsApp Web currently supports Google Chrome, Mozilla Firefox, Opera and Safari. So what you have to do is to emulate one of these browsers in Edge. Easy enough, right?
How to access WhatsApp Web in Microsoft Edge browser?
First, open WhatsApp Web in Edge browser by typing https://web.whatsapp.com/ into the address bar.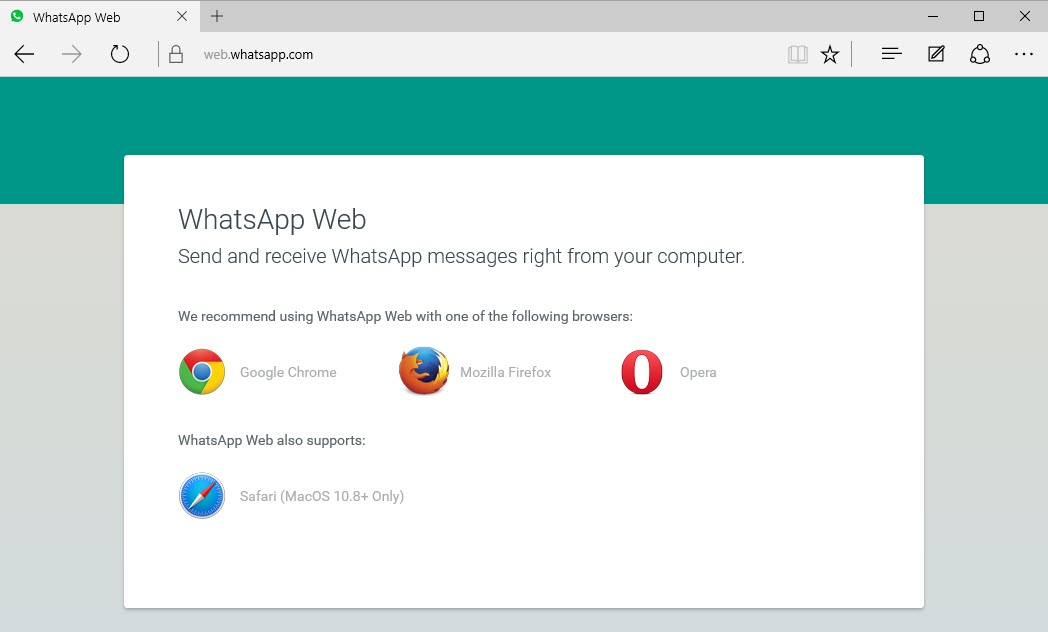 Now, click on the More Actions button (…) at the top right corner of the Edge browser and select F12 Developer Tools. Alternatively, you can also hit the F12 key.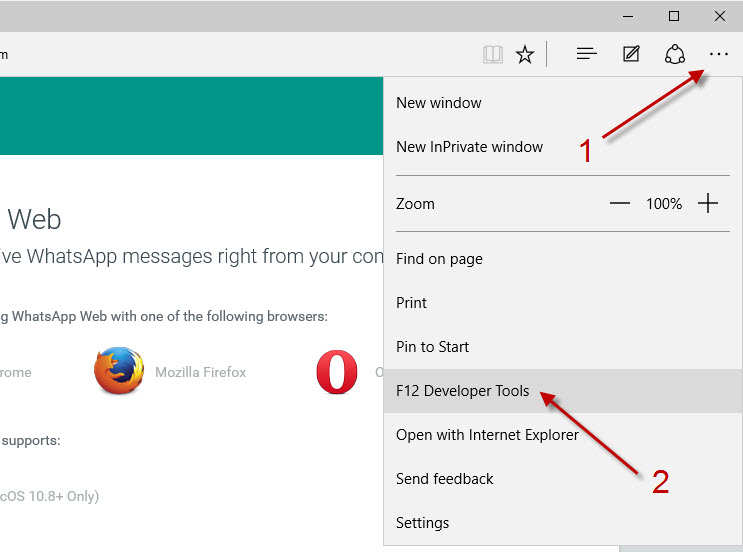 Go to Emulation tab. Under the user agent string option, choose one of the browsers that supports WhatsApp Web – either Google Chrome, Mozilla Firefox or Opera. Your choice.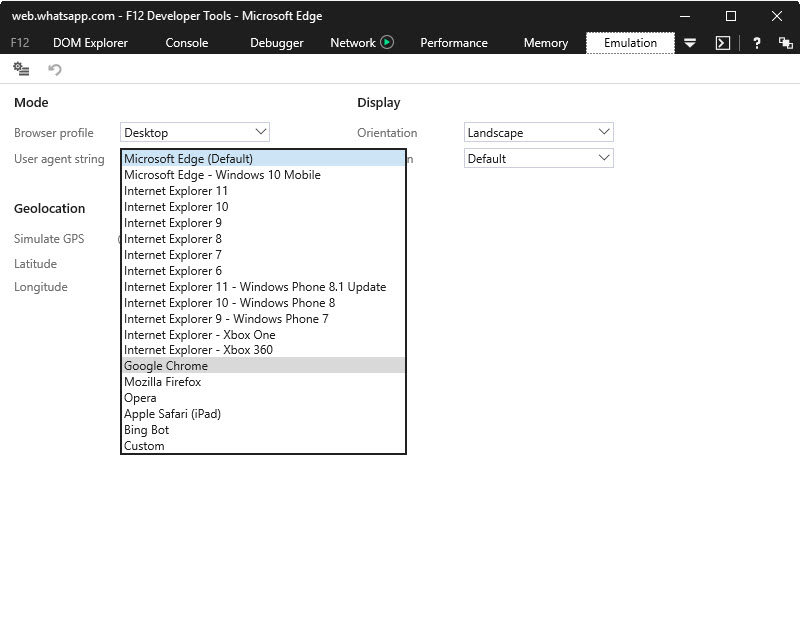 Reload WhatsApp Web and you are ready to run the web service in Microsoft Edge browser.